If love can move a mountain, someday we'll know, why the sky is blue,
someday we'll know,
why I wasn't meant for you
.
It's a classic! :) [
New Radicals - Someday We'll Know
]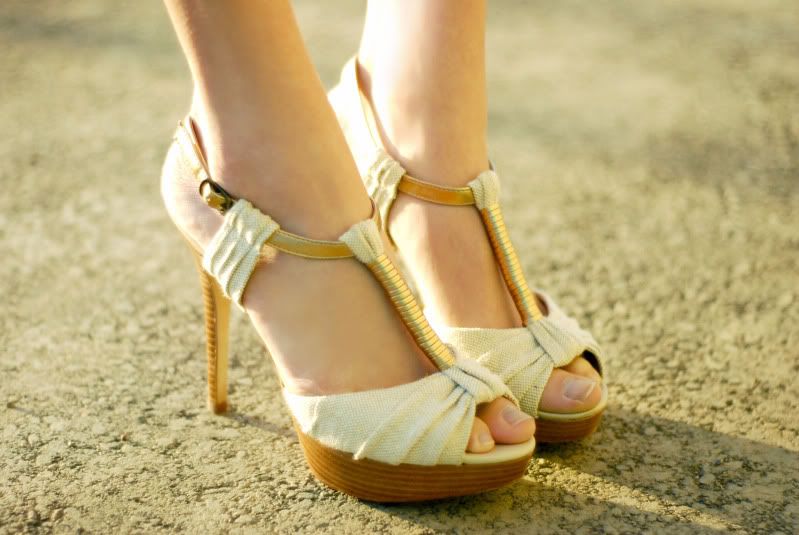 New necklace - c/o LYLIF
, New shoes - Aldo, shorts - Pacsun, top - Forever 21, cardi - Forever 21, cuff - Mom, purse - Aldo
This ENTIRE outfit was created based on my very unique necklace!
I
never
do that! Haha. I think it turned out great :) I received it as part of my collaboration with LYLIF.com, an online company which provides some very cool, very
trendy jewelry
. As you can see, the necklace is a snake!! And it is awesome how the tail attaches to the head with a magnet.
And hey, just because I love my LYLIF snake necklace
doesn't mean I have to be in the Slytherin house does it? Haha... such a nerd. I love Harry Potter :)
So my sister and I had a little adventure after taking these photos... you see, we're at my old middle school, and they have this big 'ole 8 foot gate all around the buildings that's locked on the weekends. One of the doors was left open, or unlocked, as I thought. But when I closed it behind me, I heard a click I hadn't heard when I opened it initially. "OOPS!!" Haha... realized we were locked in and said whatever lets take the pics, then look for a way out.
When we went to look for a way out, the sun was setting and the temperature had dropped dramatically. We were both shivering and my toes and fingers were frozen! I decided to jump the gate and had crawled to the top (
for a pic of me at the top of the gate, click here!
) when I saw a bunch of kids on their bikes roll around the corner. I shouted out to them, to find out how they got in, and they basically shouted back saying they broke the lock on one of the other entrances (hooligans!!), and so I crawled back down (my sister didn't want to jump the fence even though she was in workout clothes, and
I
, what did she think
I
was wearing! Ha!) and we went off in search of the open gate. Has anything crazy happened to you while taking pictures for
your
blog?