Introducing
Vivat Veritas
, a lovely site by Chie Duncan who makes all of the beautiful clothing she sells by hand, including this summery white dress.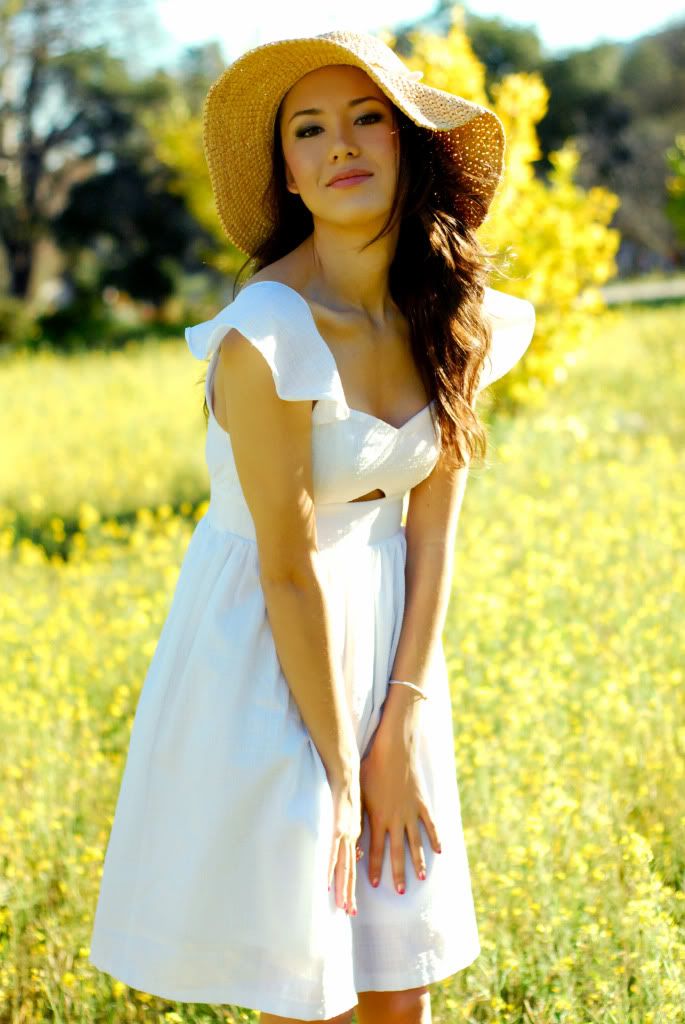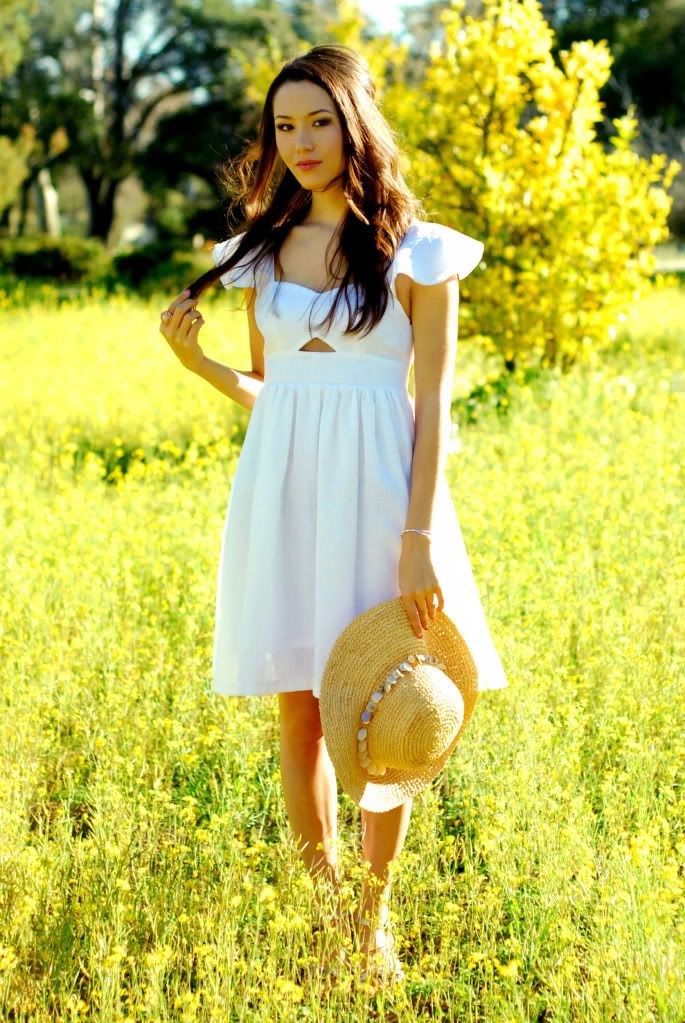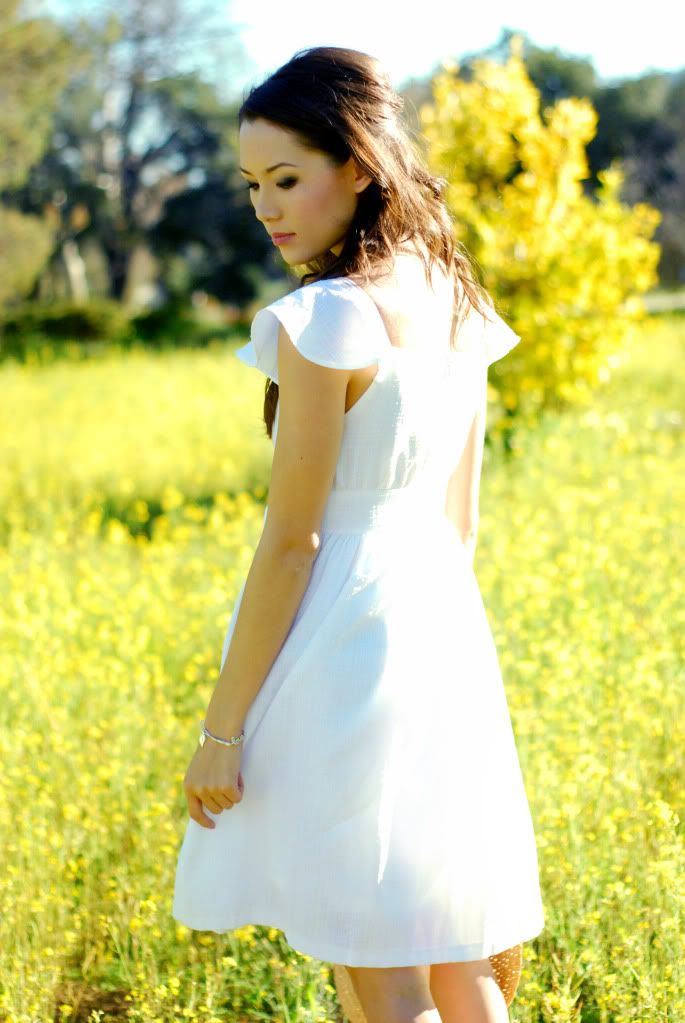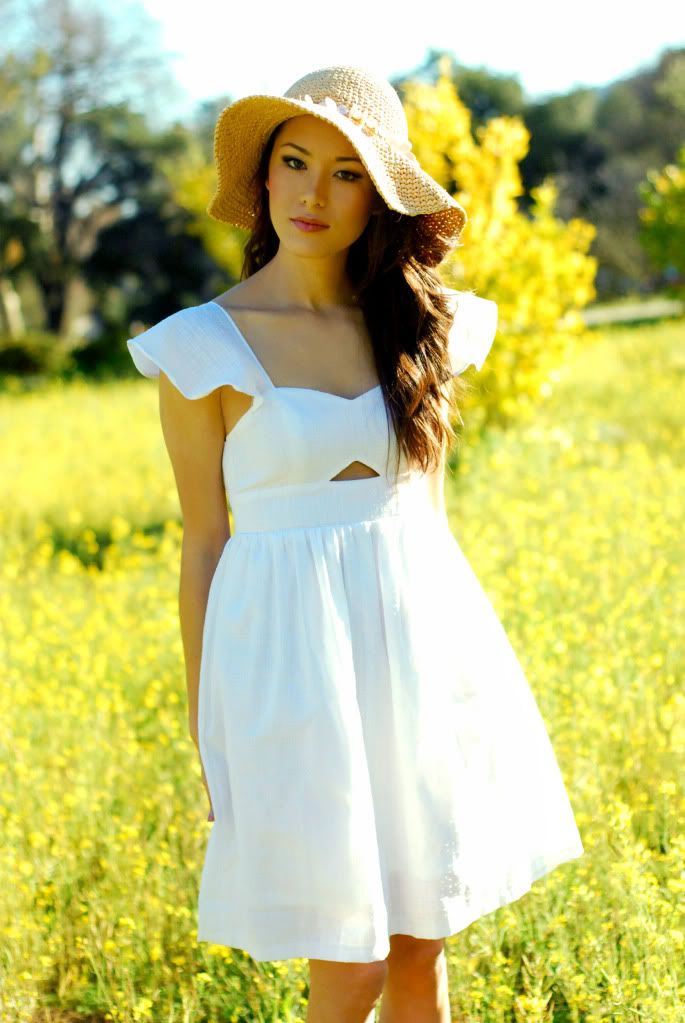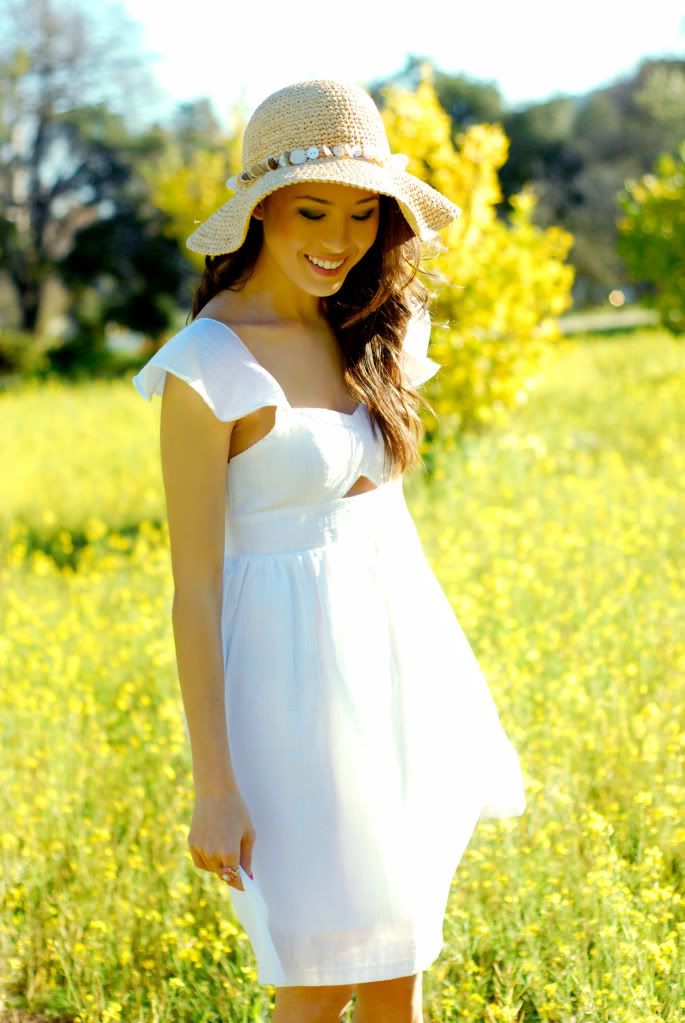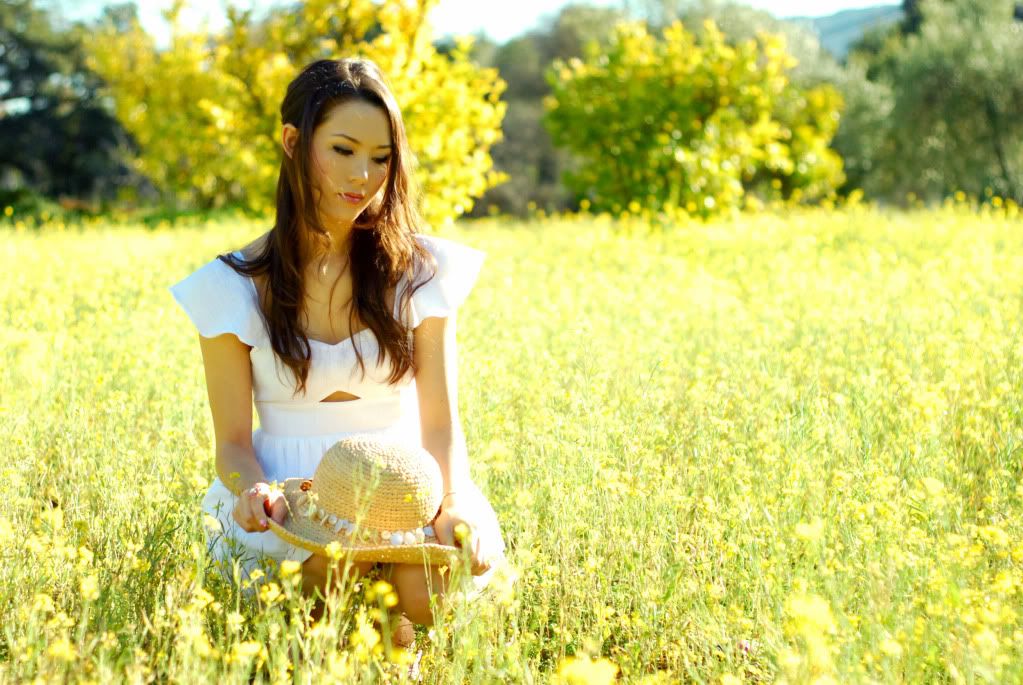 Tokyo based Japanese designer

Chie Duncan sent me this gorgeous white dress with a custom fit :) You can shop her store here. I've always wanted a white dress to take pictures in a sea of flowers and so now I finally have one!
The dress is double lined so it is not see through. It is also a sort of thick material but still very easy to move with and breathable. The texture of the dress was a bit hard to get with the camera as it kept getting washed out but it has a sort of threaded surface.
While taking pictures a bumblebee flew right behind my head, and it was so loud it surprised me! Speaking of which, my sister brought up this quote about bumblebees: "
Aerodynamically, the bumble bee shouldn't be able to fly, but the bumble bee doesn't know it so it goes on flying anyway." -
Mary Kay Ash. Such a cute quote, eh? :)