...or patriotic? Can I say both? :)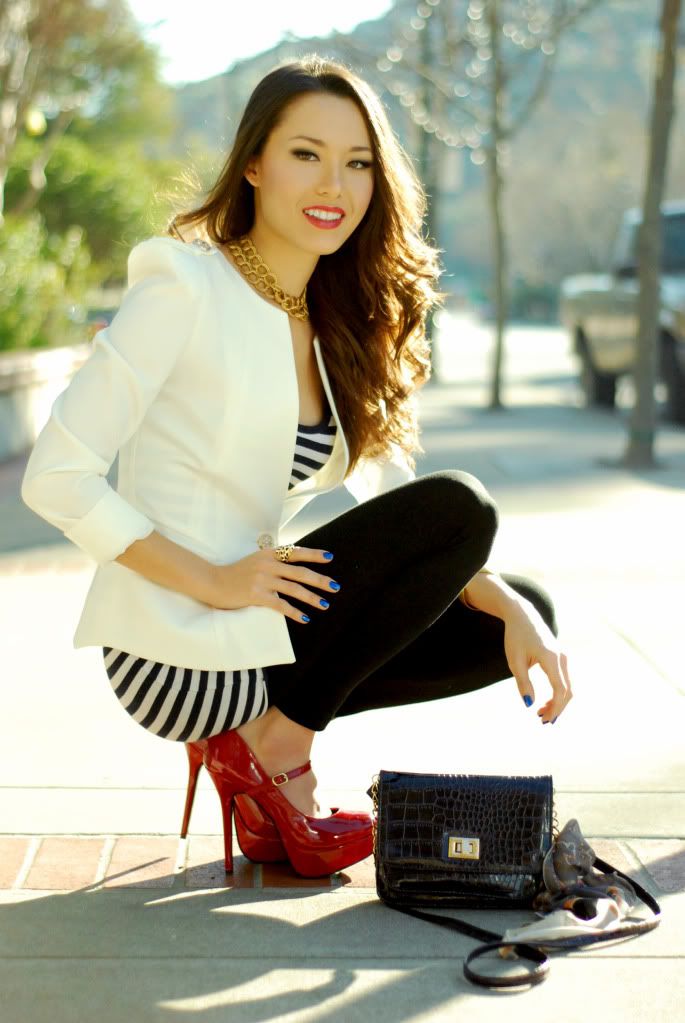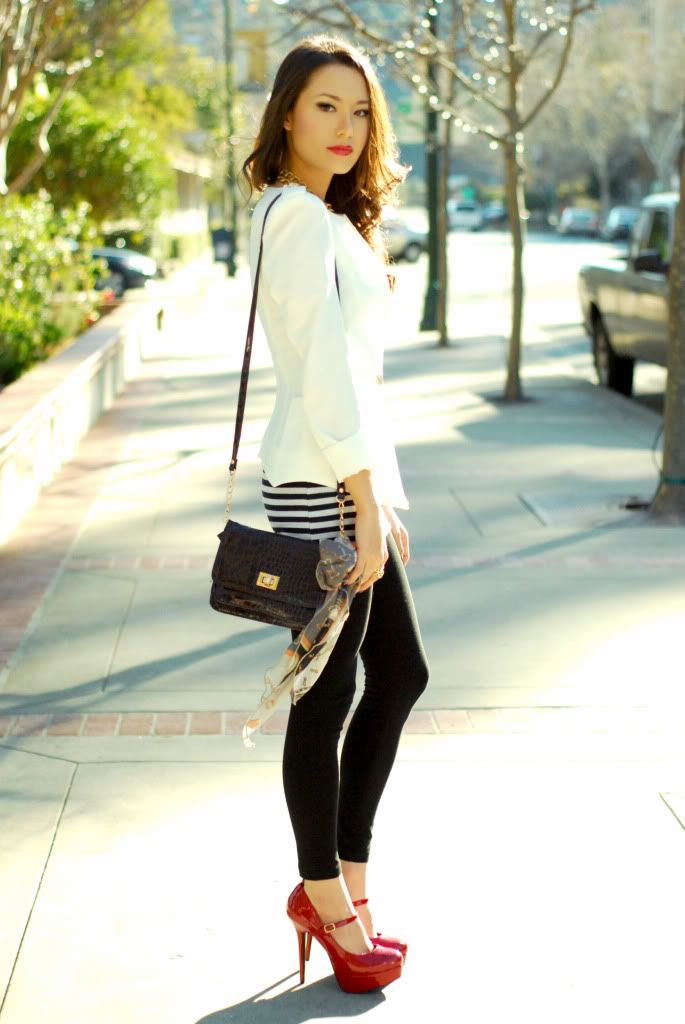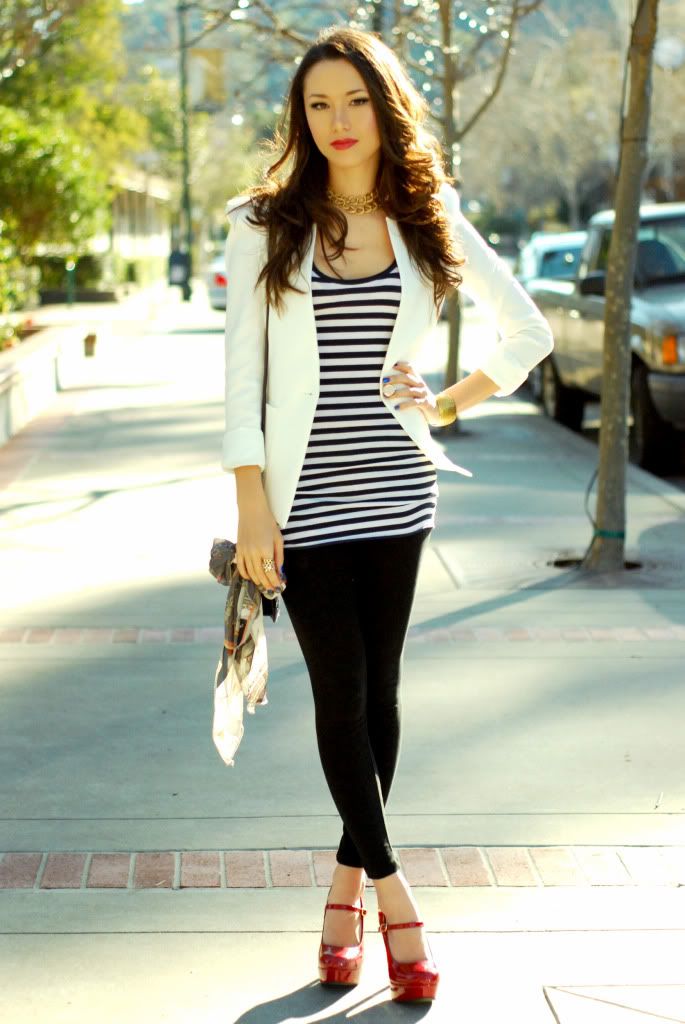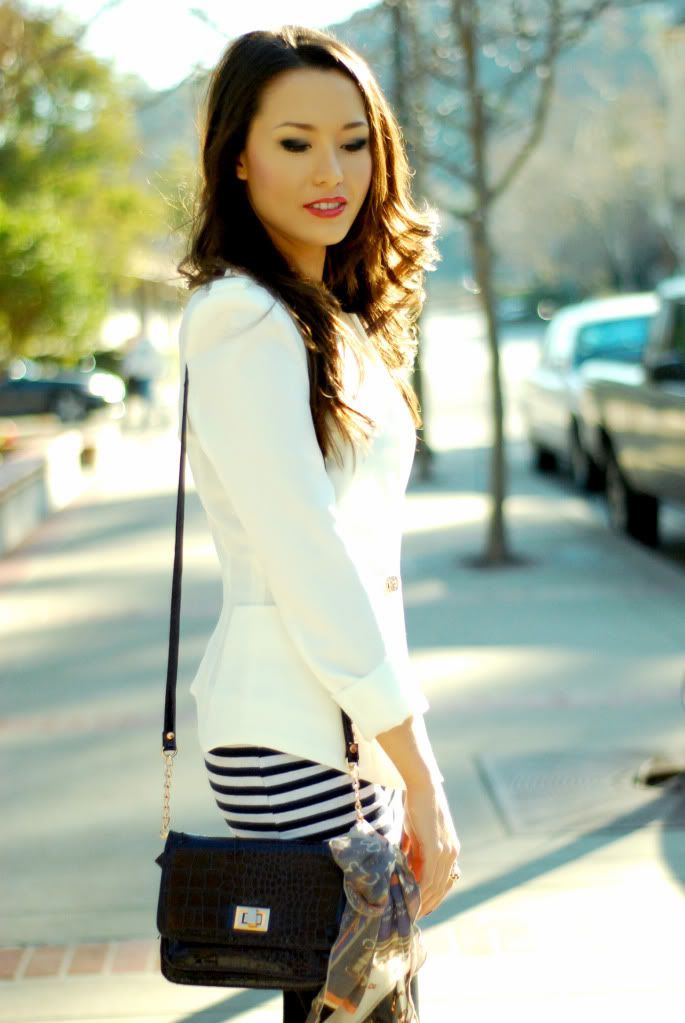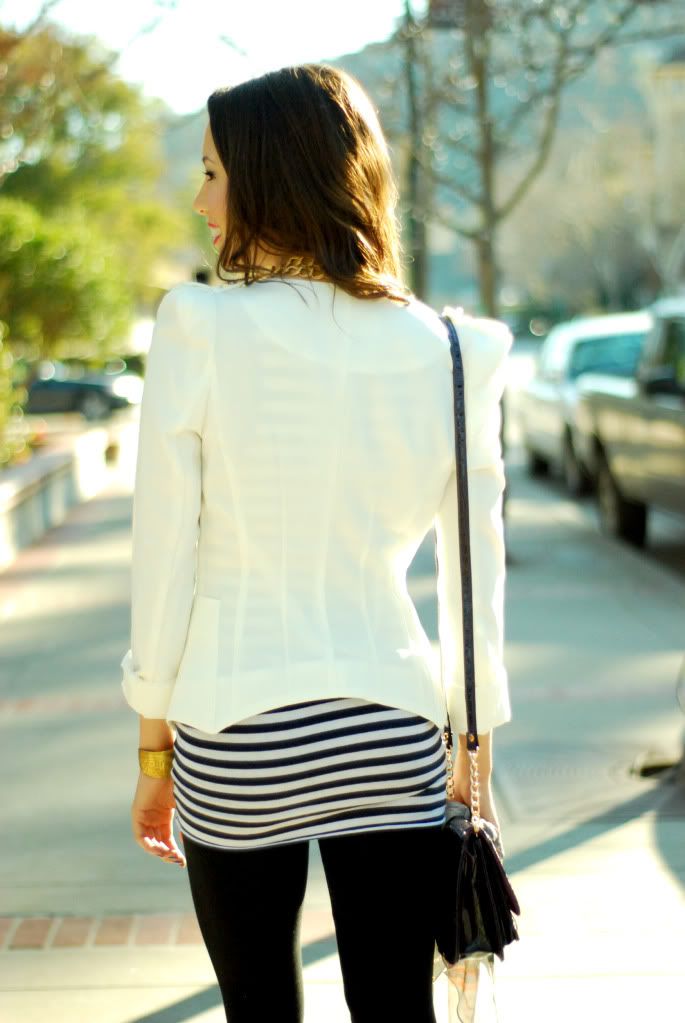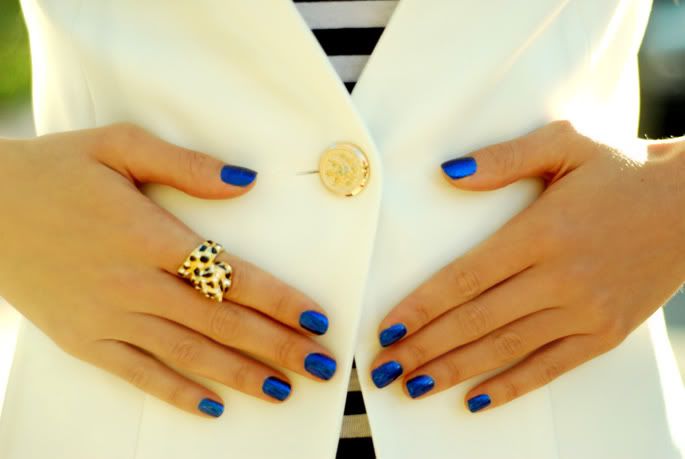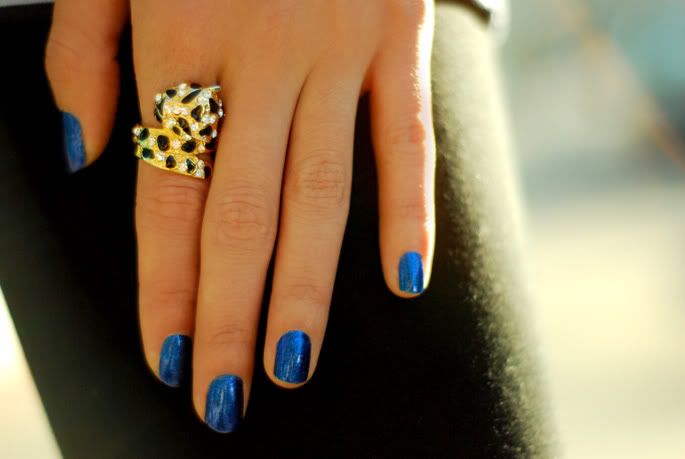 New jacket, c/o
Queens Wardrobe
, top - sisters, leggings - Forever 21, shoes - Charlotte Russe, ring - Aldo,
bag - Aldo
, nails OPI DS Magic, necklace - Mom, cuff - Mom
What I love about small shoulder pads is the structure they can give a jacket. (Don't recommend it for broad shoulders though!) You really have to focus on slimming the lower body down though which is why it looks best paired with leggings, skinny jeans/trousers or a tight (pencil) skirt. Putting your hair up can also really compliment the look.
These shoes are from Charlotte Russe, can you believe it? My sister owns them... she actually got them for around $20. They have a really nice selection for such low prices! Really, I am thinking of buying at least 4 new pairs from them right now. Check out
these
. Oh and not to mention, a lot of their shoes are buy 1 get 1 for $15.50!
Unfortunately, these photos, and the ones you will be seeing in the next few posts, were taken before our current thunderstorm hit the bay. It's dreary, cold and rainy outside. Guess it had to happen eventually! The only thing I like about rain (besides the fact that the farms and water reservoirs need it, and the air gets clean) is how cozy my bed feels at night
♥