Candy Colors
Monday, April 16, 2012
Candy pink, yellow, blue and green… candy colors are oh, so fun :)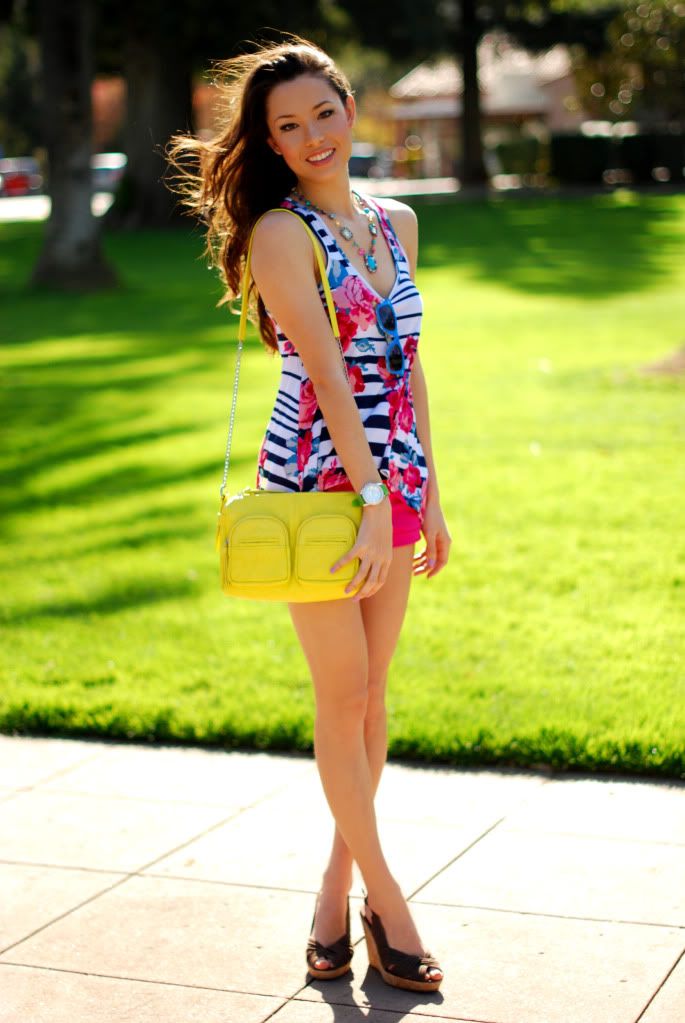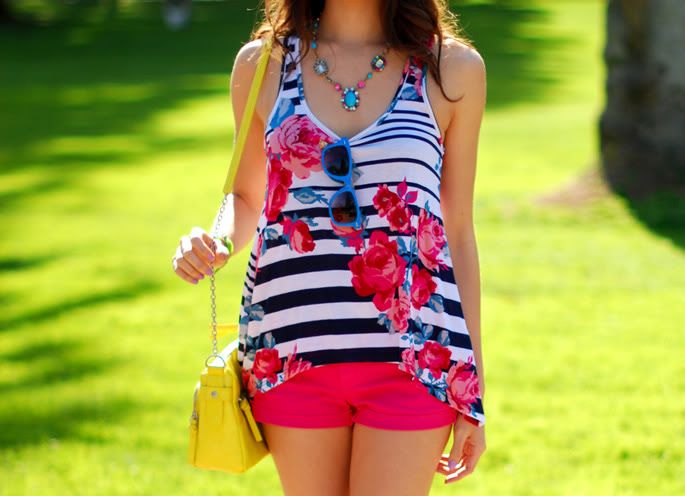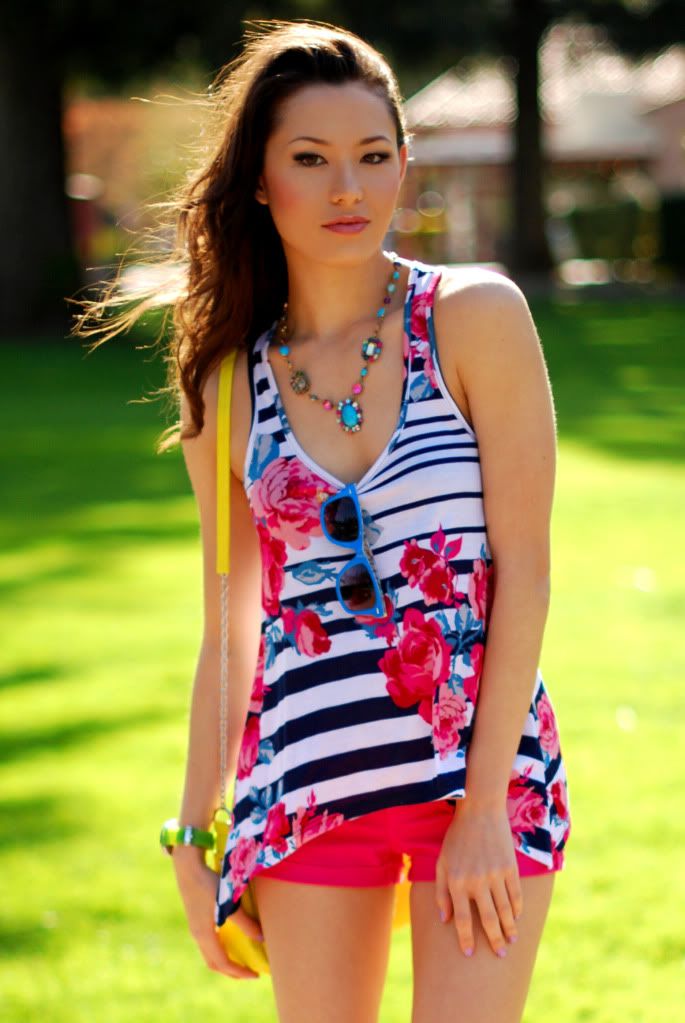 New top, purse, (old necklace) - Forever 21, New shorts - Hollister, wedges - Bakers, watch - Fossil, new sunglasses - LYLIF
Forever 21 has a lot of really fun stuff right now, such as this hot yellow purse and this nautical striped + roses tank (the tank was in the "Back in Stock" section, but I think it sold out again)! And the shorts… wow I got so lucky on those--- Hollister just happened to have 40% off everything in store! And so I nabbed these pink ones (which fit PERFECTLY!), but when I went back to get some cobalt blue ones the sale was over :( What was the sale for? Did they even advertise it all? So random, really.
The weather is absolutely AH-MAZING right now. In fact, it's supposed to be in the low 70's all week. Next week might even reach the 80's so you can be sure I'll be heading to the beach :)
You probably can't tell, but my sis and I had about 5 minutes to take these photos. Maybe 7 minutes. And we still got just about the same number of usable photos haha. Does this mean we usually waste time by taking more photos? Maybe.... :P
Hey by the way, if you're on Chictopia, I'd really appreciate (if you haven't already) if you could vote, but more importantly "Favorite" my
Spring Bloom contest entry
:)
P.S
Romwe giveaway ends in 4 days
!