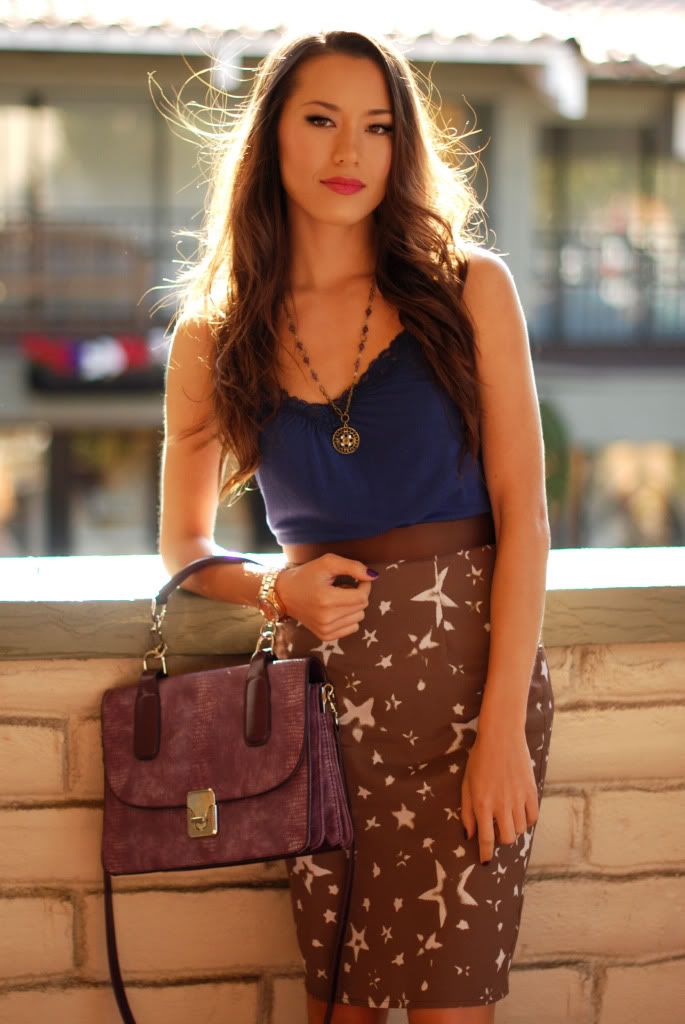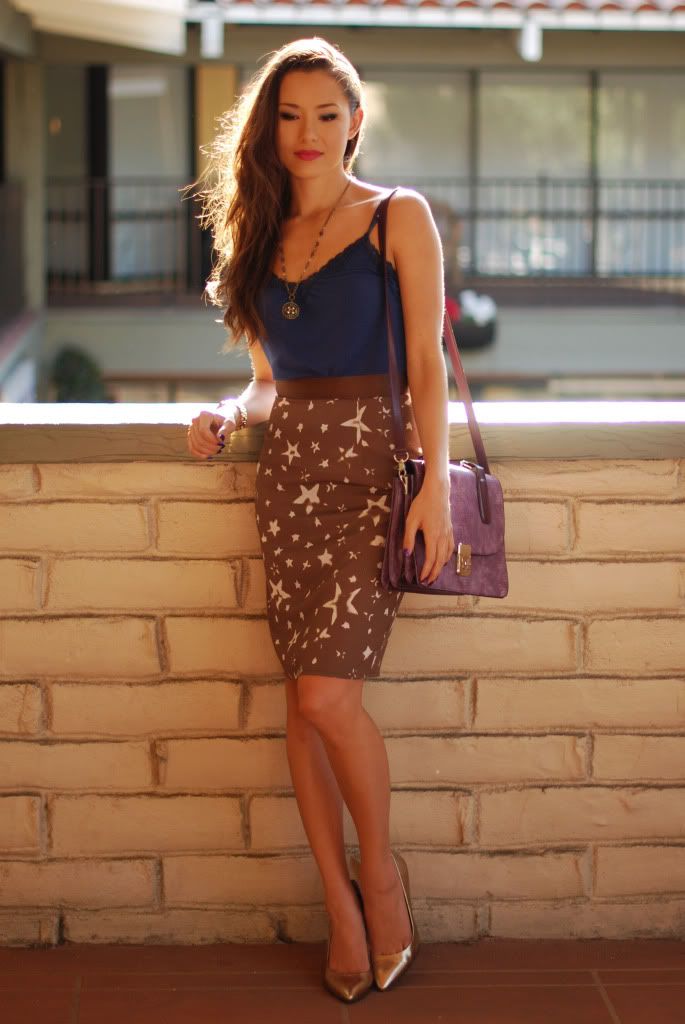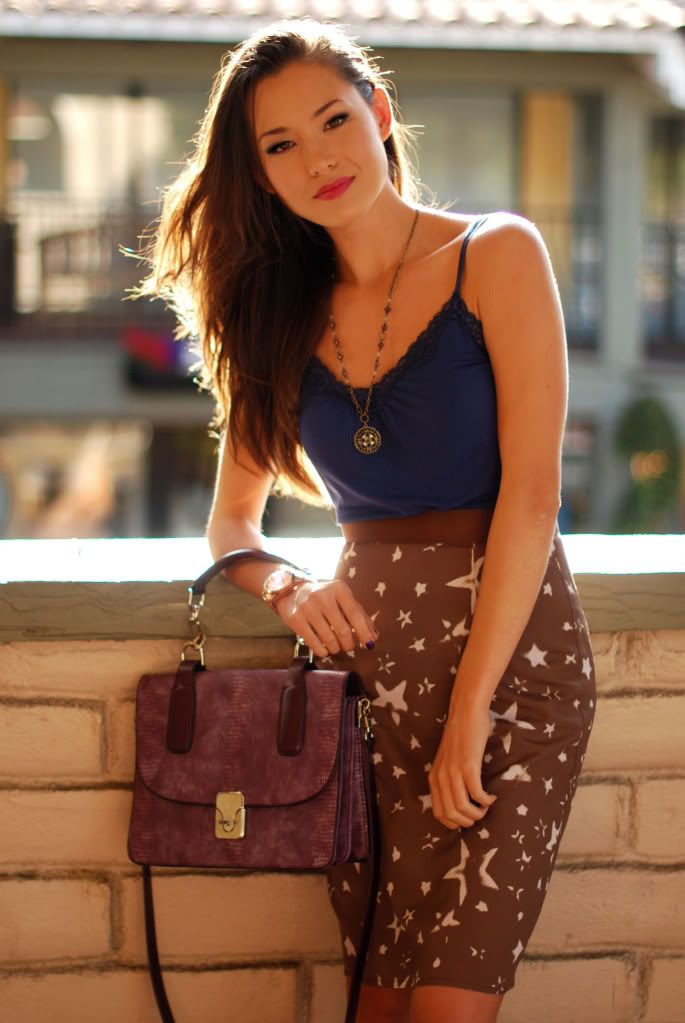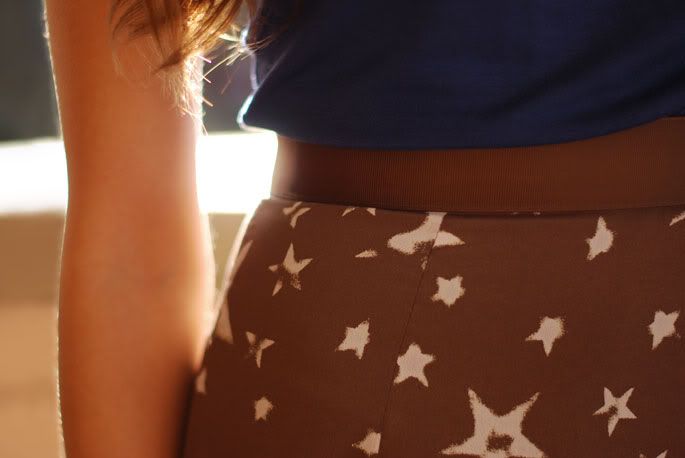 I really love the dark, soft colors in this outfit, a bit of a change from my other recent posts :) Paired with a light cardigan/blazer and maybe a dark brown or nude briefcase, this outfit would also work well for a day in the office. Instead, I did some light shopping :) And yes, although I am wearing sort of dark colors, it works very nicely for summer too as the materials are very light, such as this skirt from
Minted Republic
. It is made from the same material as my sharkbite top in this
post
. One of my favorite things about 100% polyester is that it doesn't wrinkle!
Now I want to talk a bit about the fit ;) You can see that the waist was just perfect, and I am wearing a size small. (Measured to be 26.5 inches exactly). I did, however, get the bottom part of the skirt tailored at my local alterations/cleaners. I thought I might be able to pull it in on the sides and get a slit in the back (for walking) because I like a bit more of a tailored, slim look. But, there was not enough material for a slit. So here you can see what I mean about taking it in on the sides:
I think they took off about 1-2 inches on each side. It was a little harder to walk up the stairs but if I really want, they told me that I can take it back for a slit on the side. We'll see.
Now for a new Romwe giveaway! I was supposed to do a Suboo giveaway if you were keeping track of my announcements, but that was changed/delayed.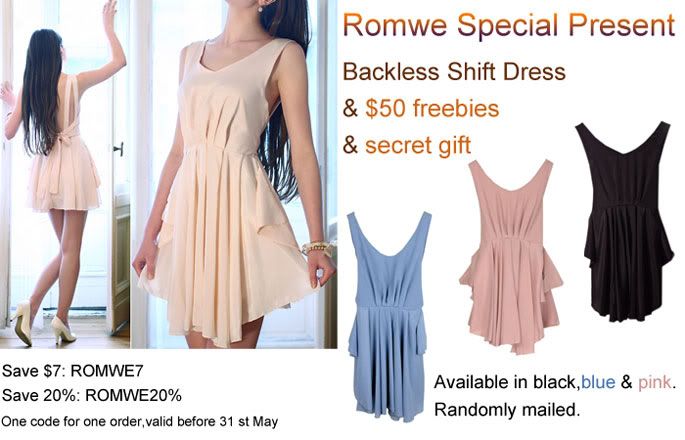 My personal favorite is the blue :)
Please note that the first three steps are mandatory! Good luck!