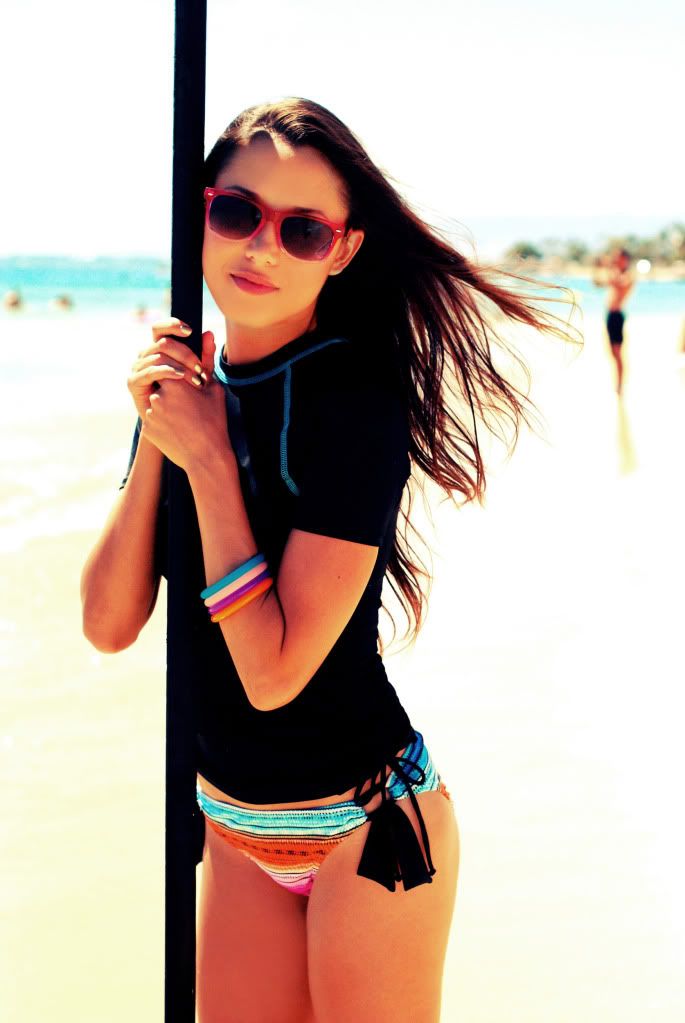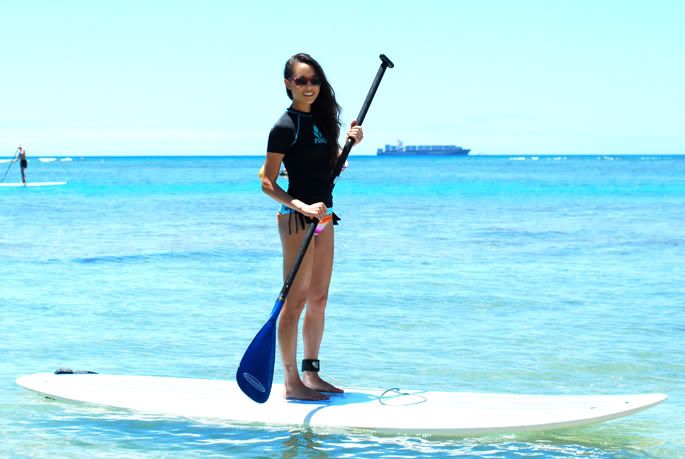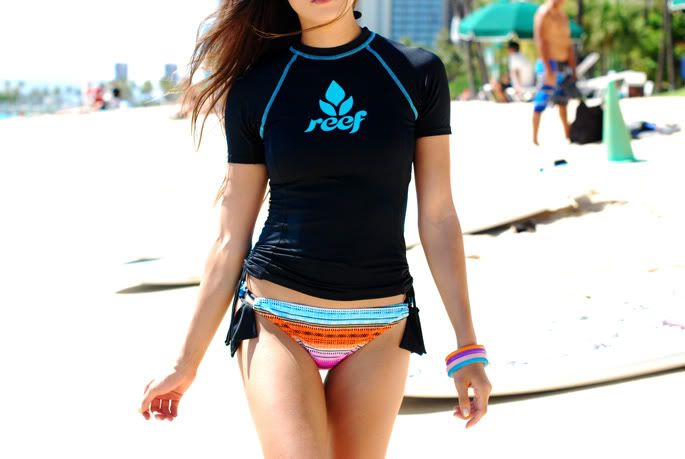 A few years ago I saw a few people stand up paddle boarding in Hawaii. It was serene. The water was smooth and they were quietly rowing under the summer sun. I had to try it...
So FINALLY this summer in Hawaii I got the chance, and let's just say, it's NOT serene. It's tough! My sister fell in 5 times :P And if there's wind, it will make you work hard not to go past the buoys. It's a great workout though and super fun too :)
I love that
Swimspot
was able to send me this awesome rashguard and matching bottoms from Reef while I was still in Hawaii. Last minute gift :) Rashguards are great for protecting you from the sun, keeping you a teensy bit warmer if the water is cold, and also keeping the sand on a boogie board or surf board from scratching up your tummy.