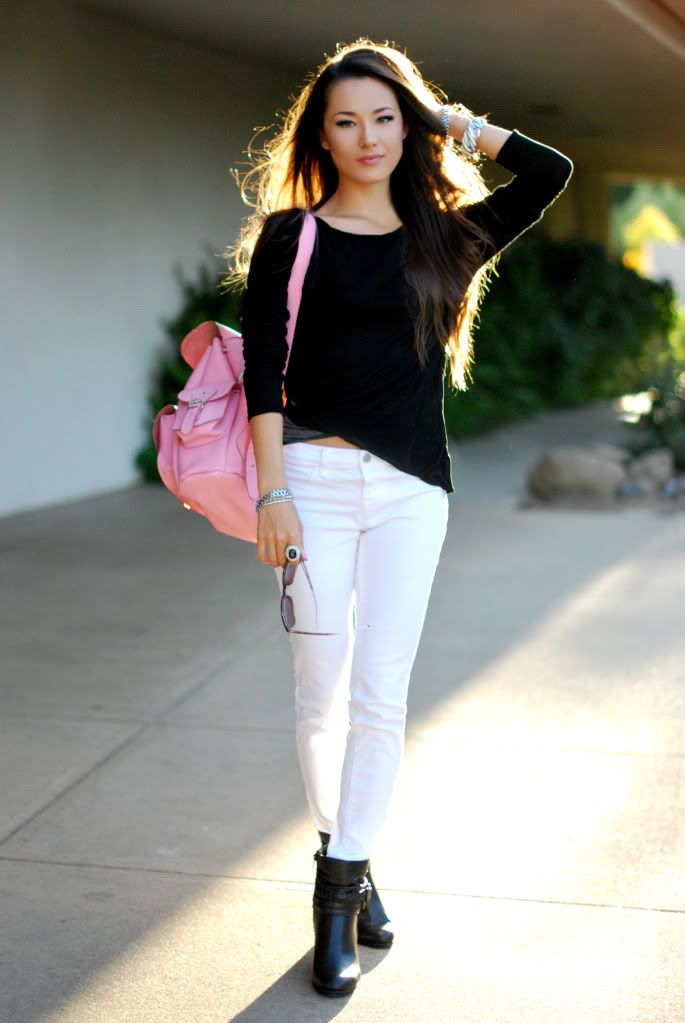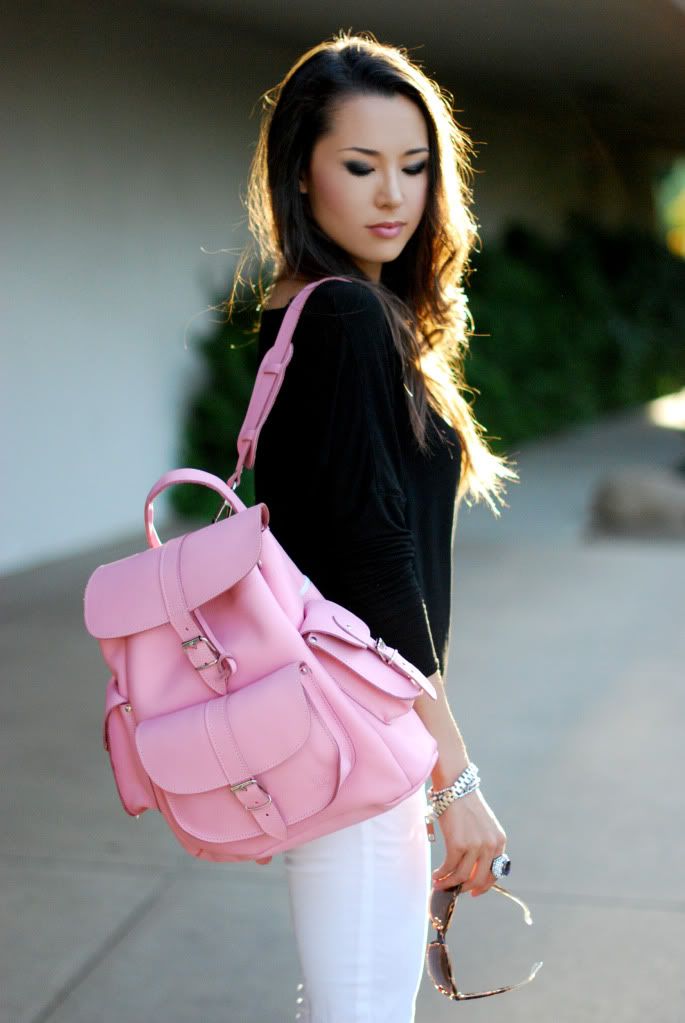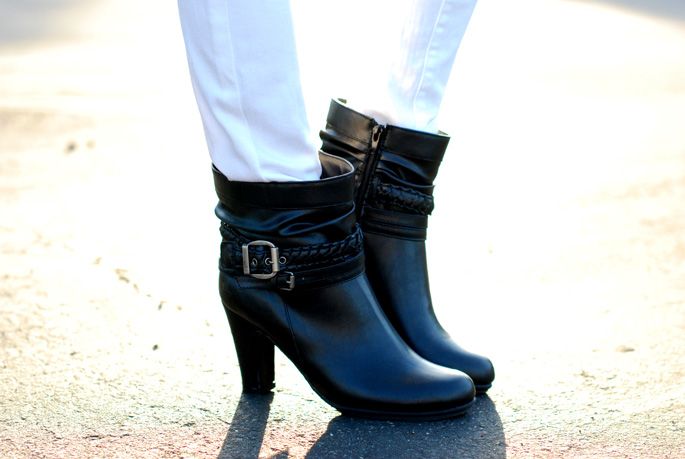 Today I painted my nails with China Glaze Second Hand Silk to match my new GRAFEA backpack from the UK. It's perfect!!! I think you can tell I just LOVE pink, black and white together. In fact, I love just pink and black together too. My car is black - I have pink turtles on the back. My keys have a pink and black Tamami keychain, my phone is black - with a pink case. And there's probably more I can't think of.. Haha

♥
So really now, about this outfit! Hapi by Hapiru has some really wonderful basics with a twist. Did you notice the bottom left corner of my black tee? It's double layered with a shimmery black and silver striped part peeking out. So sneaky! And the backpack! So cool! I've never imagined owning a leather backpack. It's really sturdy and definitely feels like anything I put in it is really safe. The colors they have to choose from are so fun too. And finally the Kanteen booties!! SO comfy! They are a bit lower heel than I'm used to... they are what, three inches? And so I was worried about looking short for once... ;) but no worries, they still gave me some height.
P.S If you are in the US - don't forget to enter the giveaway in the previous post!