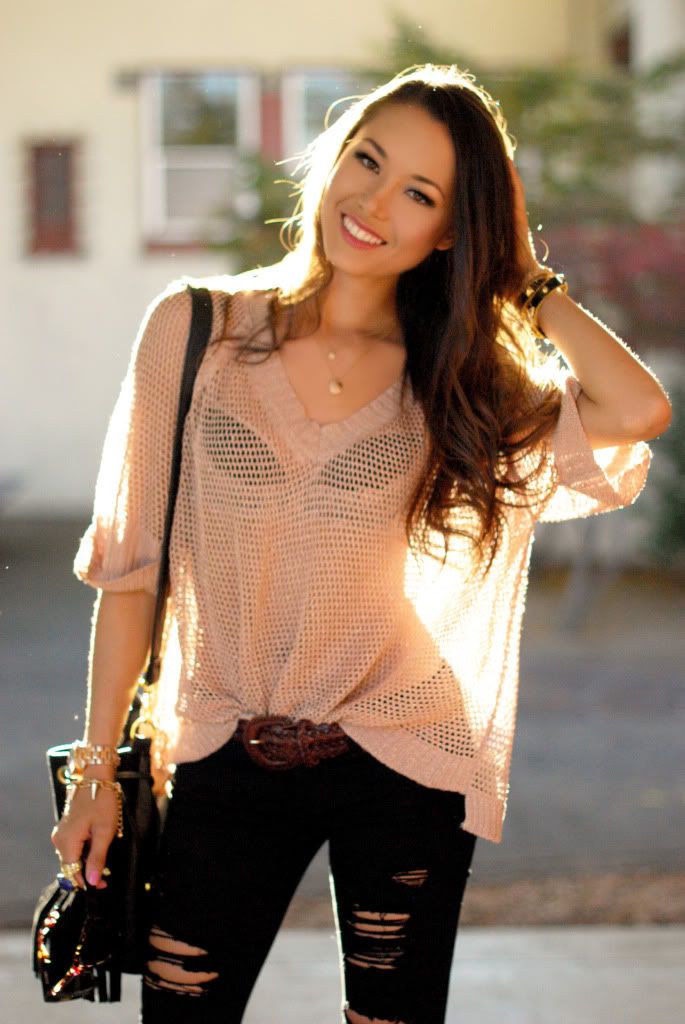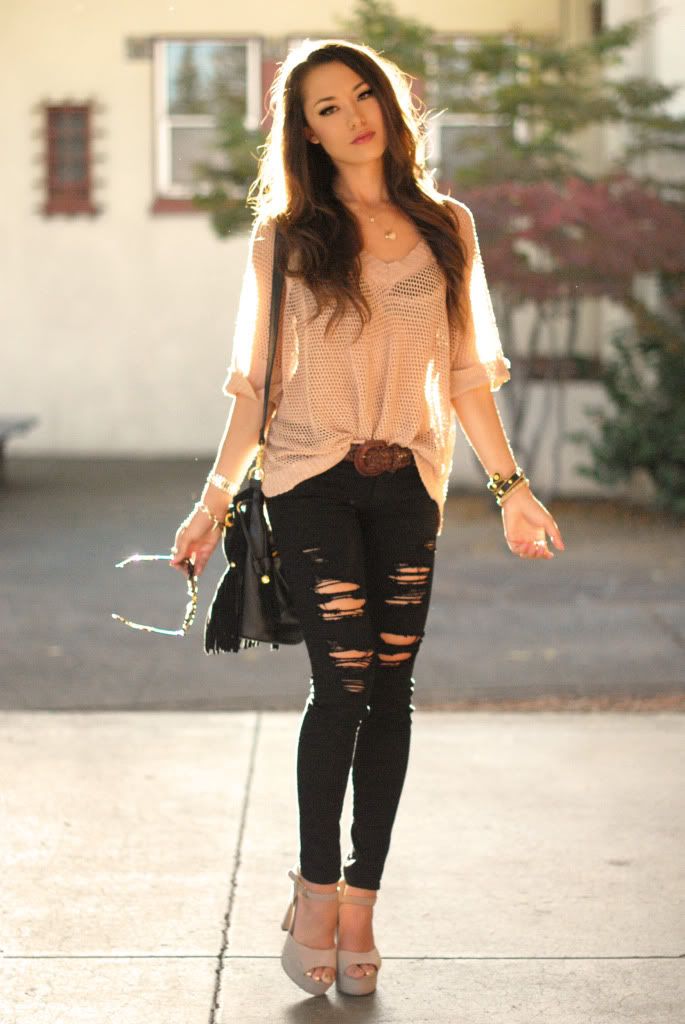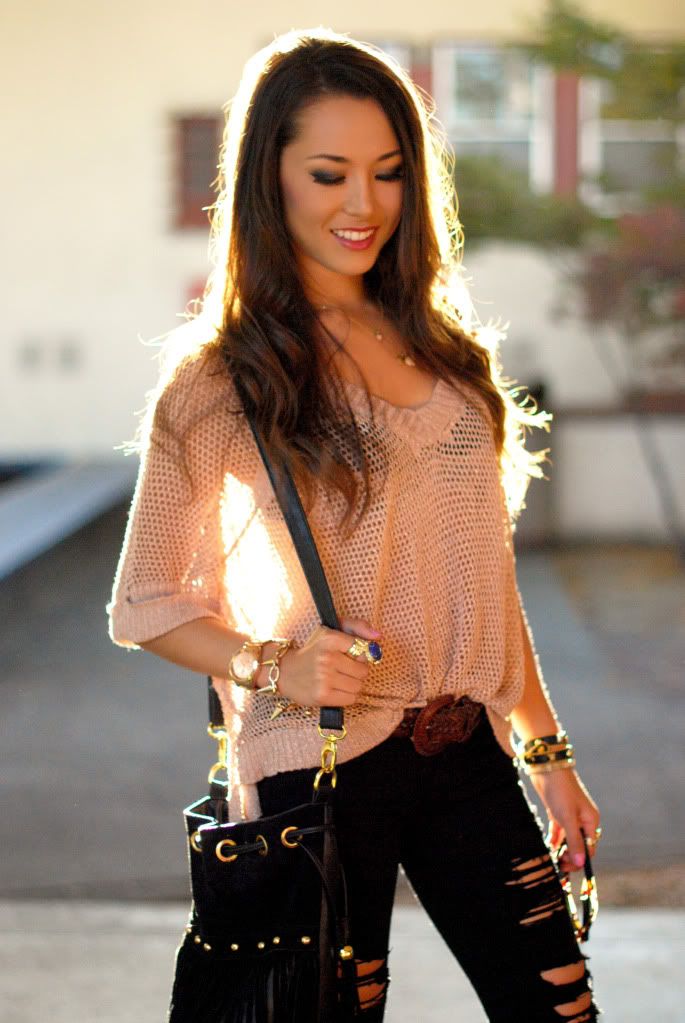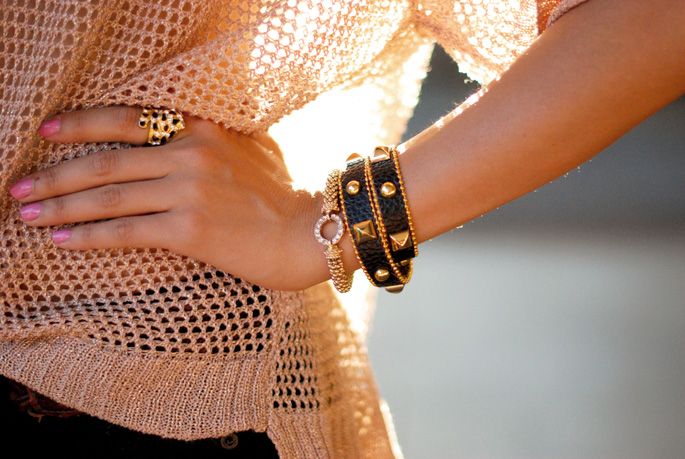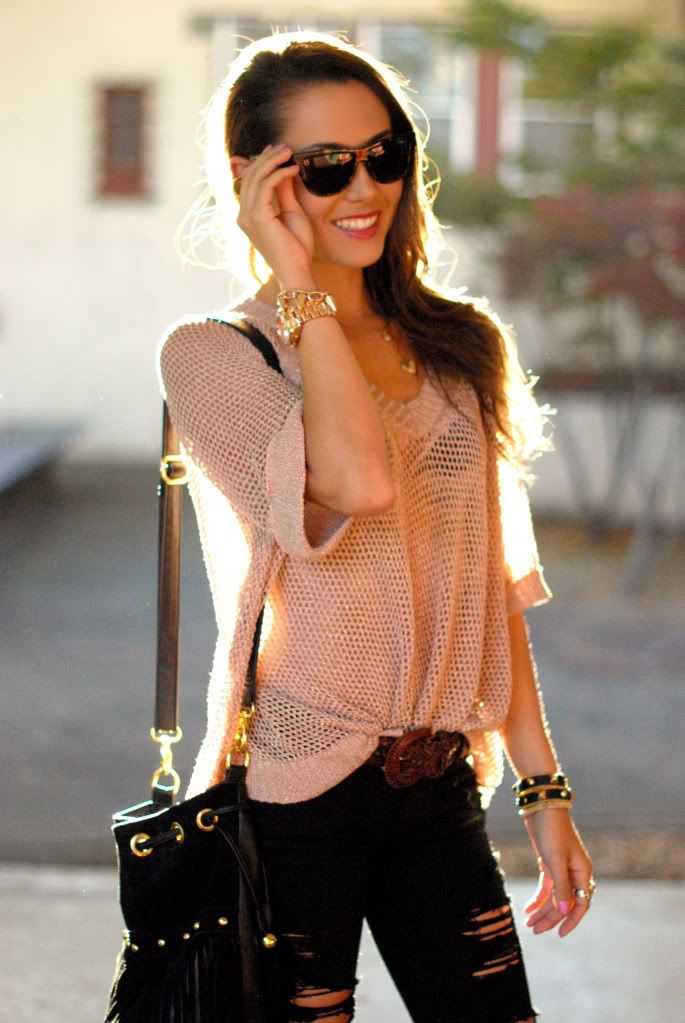 New sweater
- c/o
Solilor Girl
,
New Bullhead Black jeans
- c/o
Pacsun
, Favorite fringe bag -
Nasty Gal
,
New studded leather bracelet
- c/o
Furor Moda
,
New "Romance" lashes
- c/o
House of Lashes
, heels - Steve Madden, spike bracelet - c/o
Choies
, watch - NY and C,
New purple stone ring
- c/o
720 Four
,
sunnies - c/o IVI
Again! A perfect pair of jeans from Bullhead Black!! They elongate my legs like no other. I paired it with a slightly sheer sweater... which I really don't think looked as sheer in person. Except that would explain why everyone in Jamba Juice was staring at me...
Also please don't tell me my ring was on backwards... Hehe didn't notice til I looked at the photos :P
Sorry I didn't get this post up last night by the way. I had a big work project that just had to take priority. XOXO