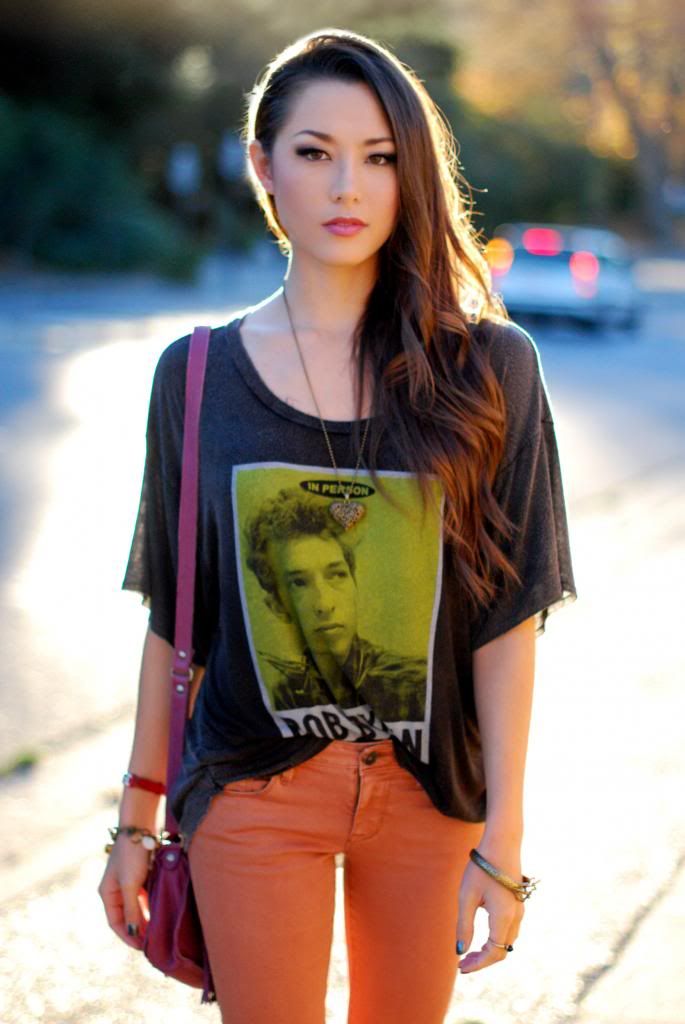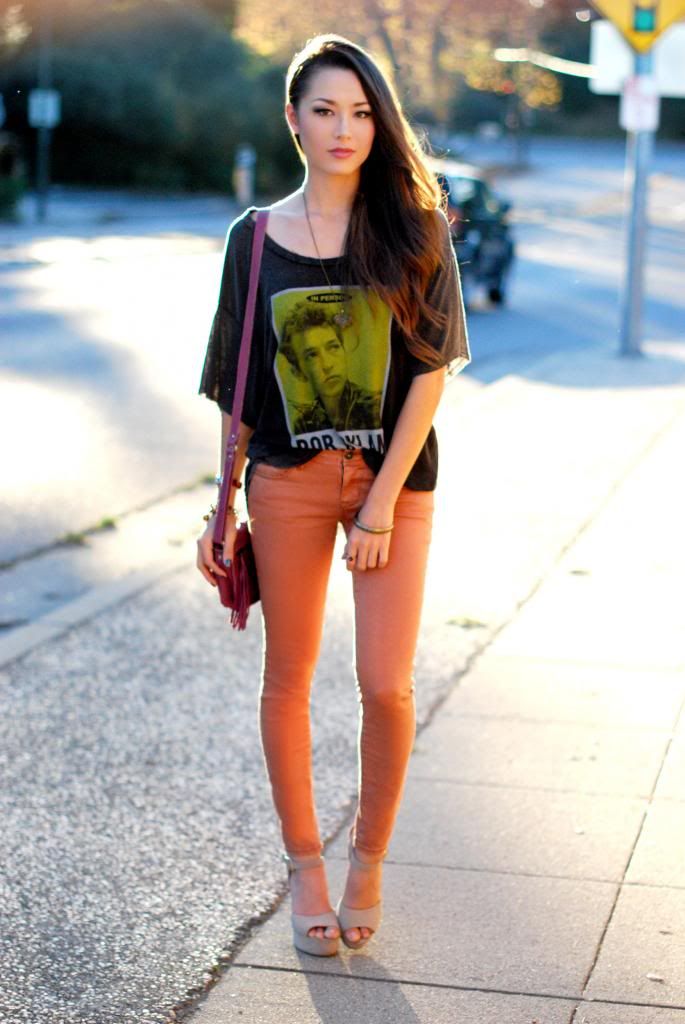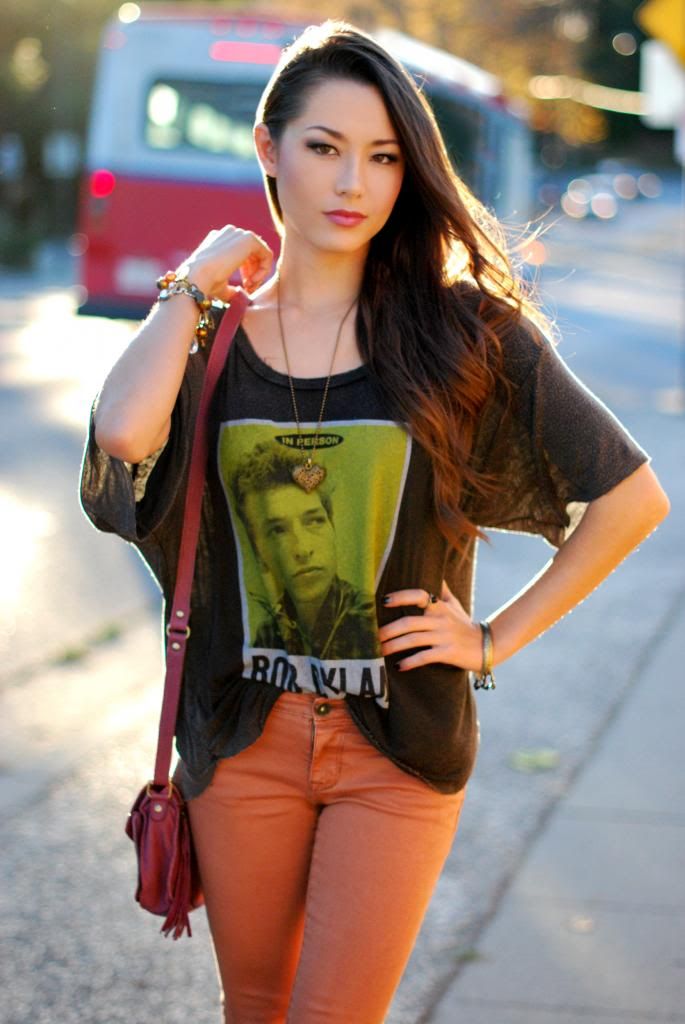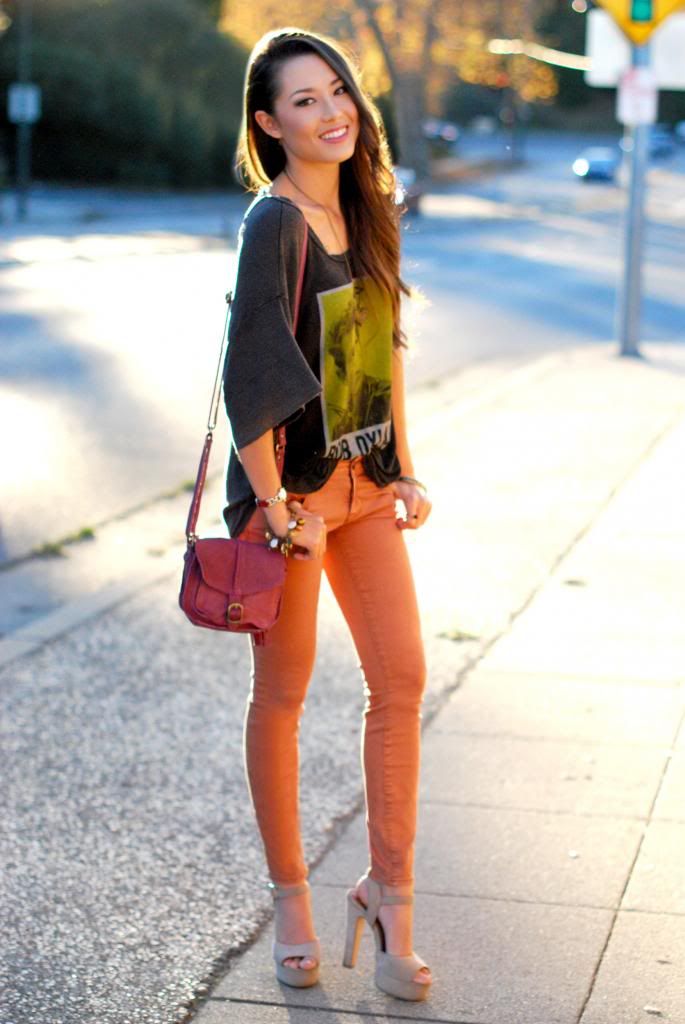 On Monday I had the biggest surprise ever. It made my day, maybe even my week! Find out what hilarious author James Tirado wrote about me in
this article/list of the top 15 HOTTEST Lady Fashion Bloggers
on Four-pins.com!!!! Can you guess what # I am??? :D
Now about this outfit! I love
this comfy top
with the super soft heather gray material in a loose, slub style. Paired with my new
cinnamon colored denim
from Pacsun, combined with a mauve purse and a touch of green, this can easily pass as the perfectly casual fall outfit. I know everyone keeps saying it's winter but did you know winter starts in 9 days on the 21st? :)
Also you might have noticed, the Coach watch was a gift from the Coach store in Guam. I love it! The red strap is a fun touch too! I know, I know, I have yet to show you my full dedicated Guam posts but I'll just take a moment to explain that while I was there for 10 days in November, myself and seven other fashion ambassadors were given gifts quite regularly! We received such items as champagne from Louis Vuitton, this Coach watch, a Tiffany and Co. notebook with gold coated edges, a gorgeous hand beaded purse from Anteprima, a pen from Rolex and many cookies, restaurant passes for free sweets and more. It was so amazing!! And I am truly grateful for all of the generous people of Guam!
Don't forget to enter the
Ziba giveaway
and do let me know if there are any problems as it seems to be down every time I check the post!