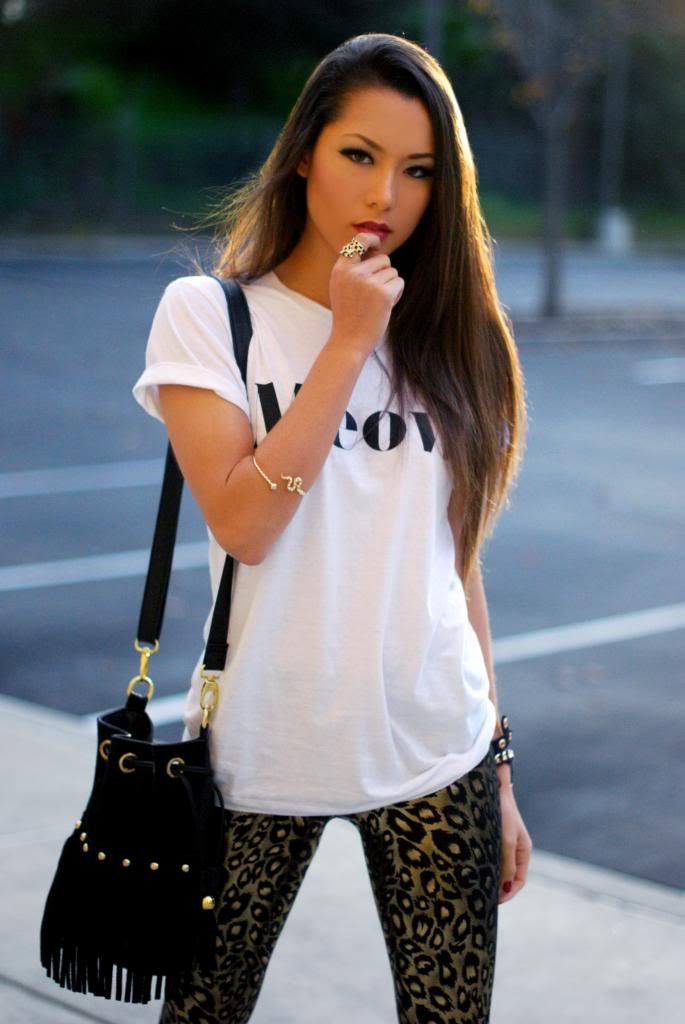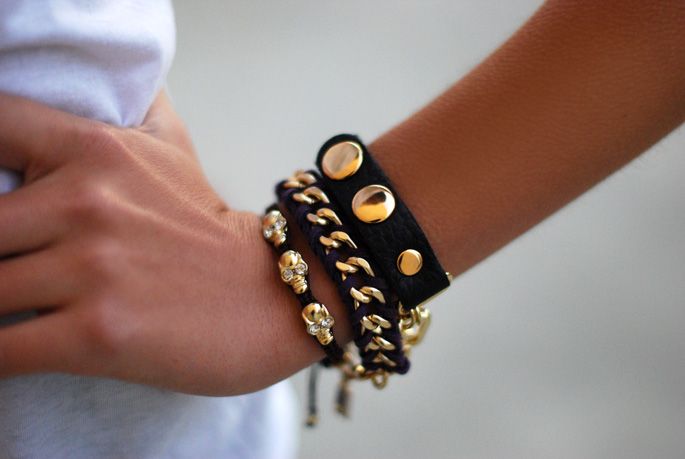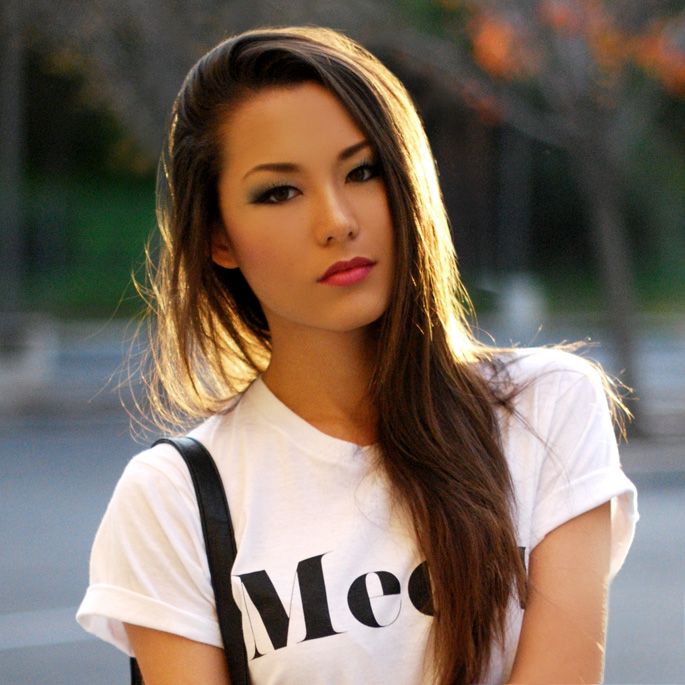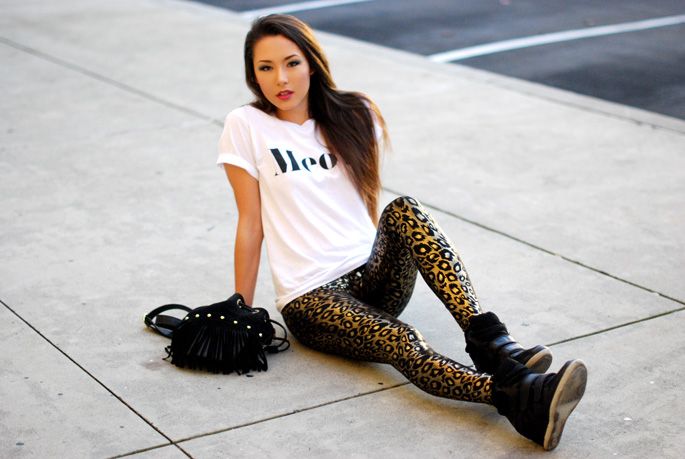 New cheetah leggings [sold out]
-
c/o Black Milk Clothing
,
New Meow top - c/o Brashy Couture
, Sneaker wedges - Nine West (Nine West outlets), Fringe bag -
Nasty Gal
,
Skull bracelet - c/o Insane Jungle
I had so much fun pairing a tame Meow top with these wild leggings...and I'm so sad they're out of stock!! That's the catch with Black Milk, their stuff sells out wicked fast and everything is so super duper cool you want to grab it as fast as possible!! By the way,
Brashy Couture
has a ton of white shirts with cute messages and often times shows them on their models in cropped or cut up ways. Don't expect to receive them like that like I did! You have to cut it yourself. I opted out of cutting this one because I couldn't make up my mind on the best way to do it, but I have two more shirts from them so I think I'm going to have to get creative!!
♥