WOW I am just in love with these heels. I know I said last time they kind of hurt my feet, but I decided that is only if I wear them too long. I've been literally wearing them almost everyday and everywhere this week because: they make me look 100x taller, they go with everything, they make my old stuff look new and oh yeah, they are suede 🙂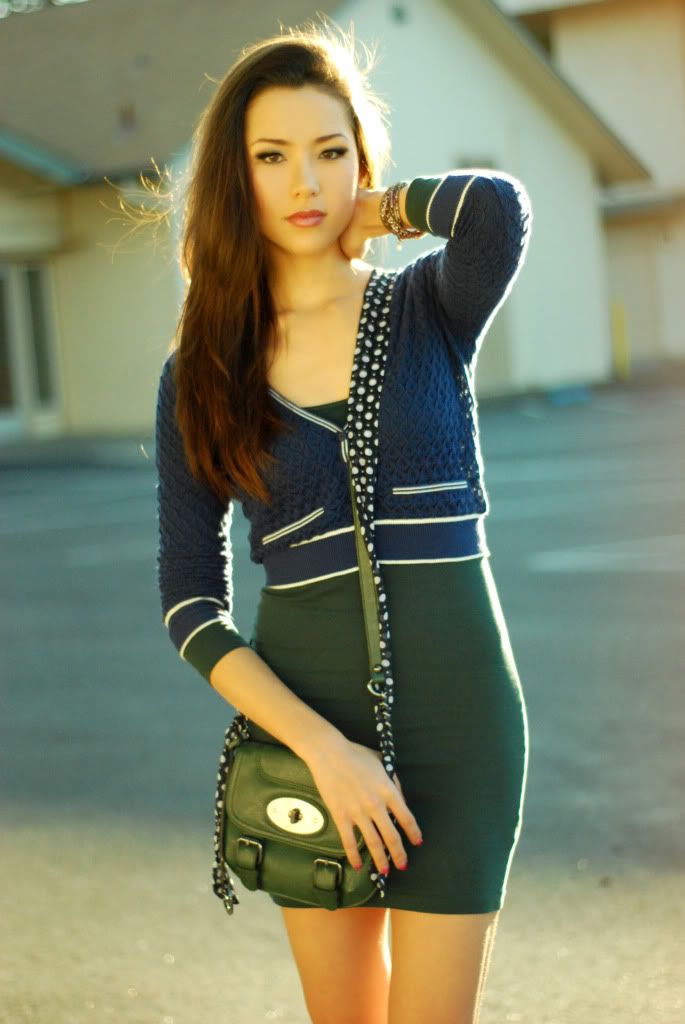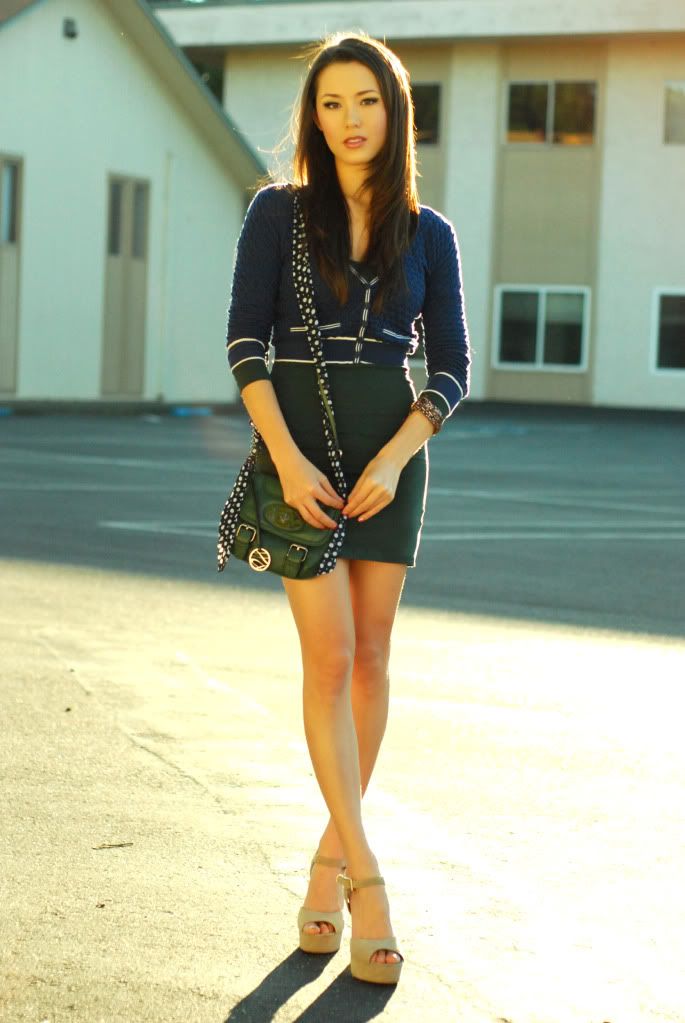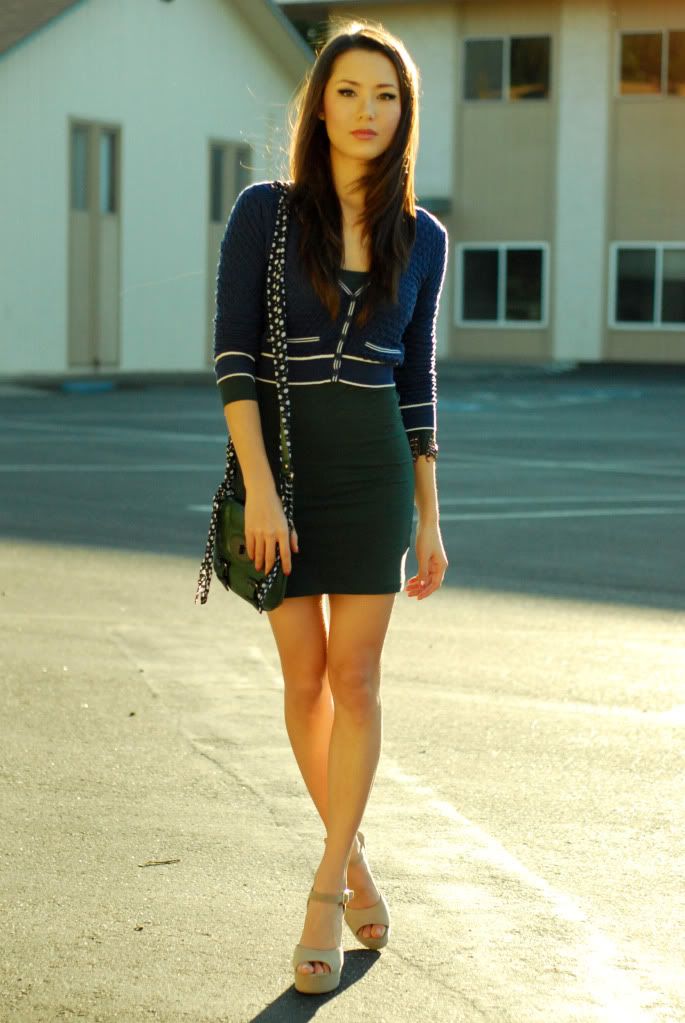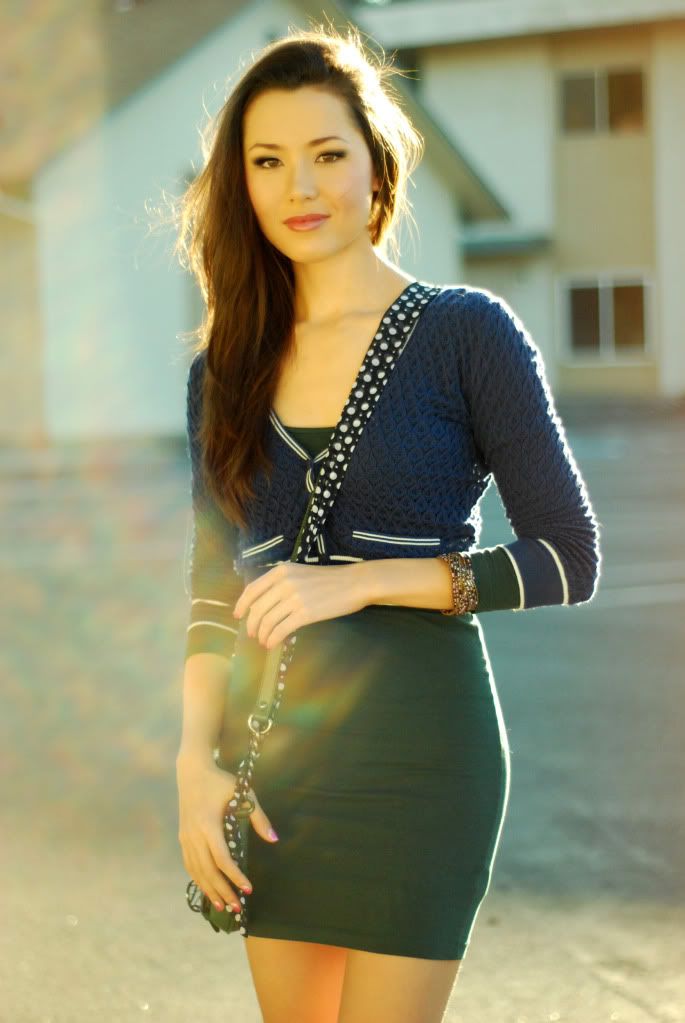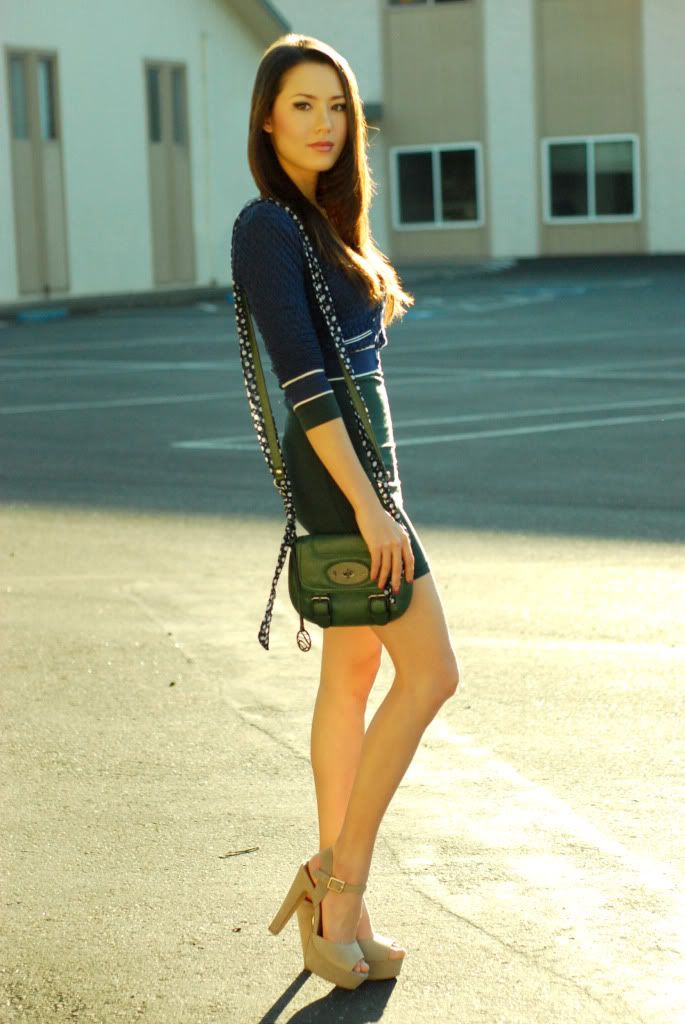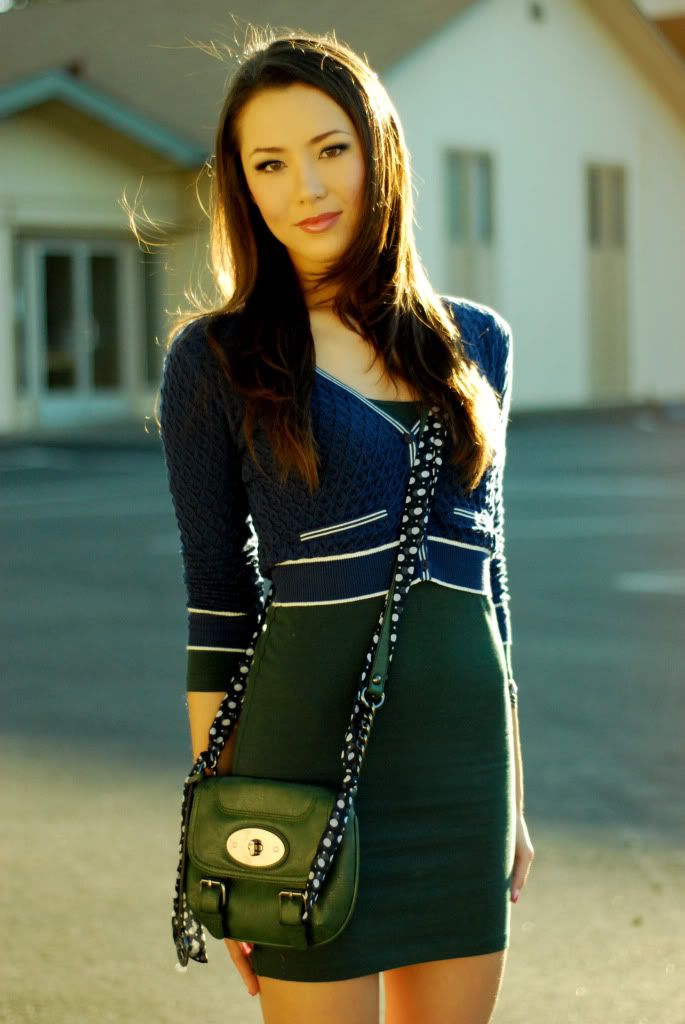 cardigan – Forever 21, dress – Forever 21, shoes – Steve Madden Dynemite, purse – Style&Co, bracelet – Japan

I tied this polka dot ribbon scarf (I have no idea what it came from, I think it was on one of my childhood dresses) to my purse and I think it added a nice touch of cuteness, what do you think? I almost wore in on my head as a headband but it kept sliding off haha 🙂
Can't you just feel the warmth of these photos? Even though it was late in the day and the sun was setting fairly fast, it was so cozy in the sun, if not a little windy. It was really nice because I was facing a white fence, which unintentionally reflected a lot of light back on me so I kind of look like I'm glowing! Unfortunately it's supposed to rain in about 2 days, and I am NOT happy! But on a good note, my friend Roderick mentioned a rainy day photo shoot! How fun would that be? The only problem is, I don't have any cute rain boots! Time to go shopping???
Oh by the way, I wanted to mention one of my favorite beauty products I recently bought:
Ulta 3 in 1 beauty smoothies are shampoo, bath bubbles and body wash in one! They smell so good, suds up really well and are a great size and I like the dispenser 🙂 The best one of those three is the Strawberries and Champagne, so that's the one we started using first. Check these out if you're interested in buying a new, fun shower product!