Today I have for you just a casual denim shirt look 🙂
And yes I know my hair looks really messy… it's not my fault, I tried ❥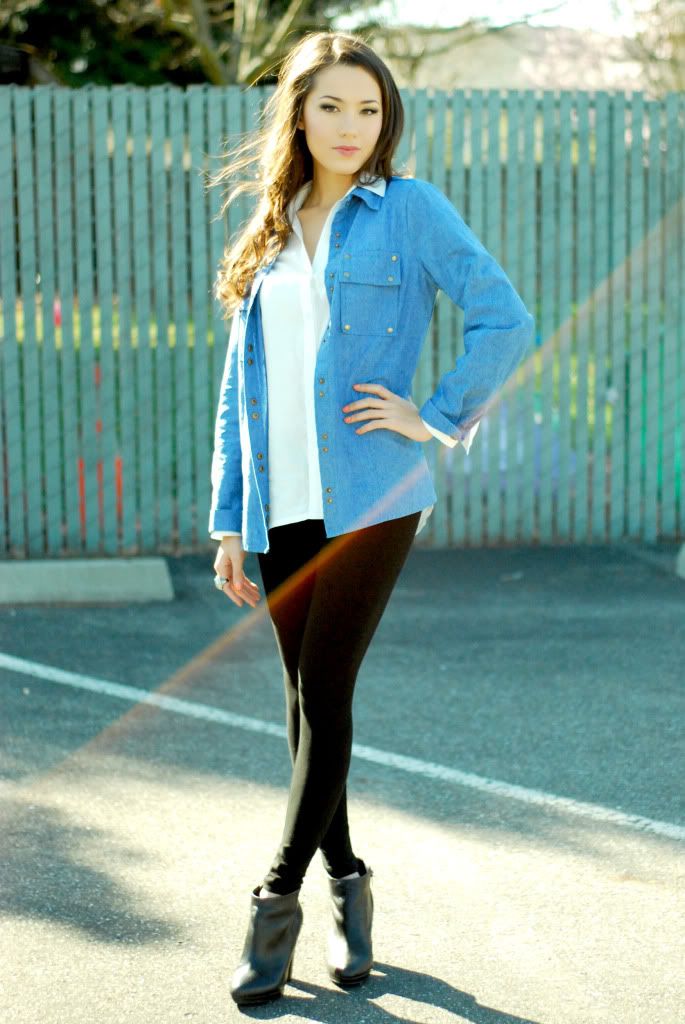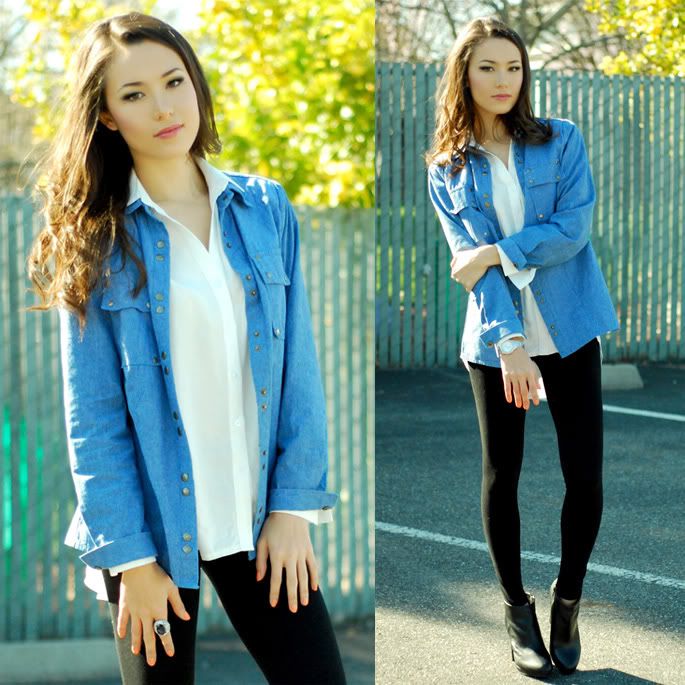 New denim and white shirt – Queen's Wardrobe, leggings – Forever 21, ring – Aldo, shoes- Aldo
But now, as I'm sure you've all been waiting for…. the TIGHTS GIVEAWAY! Here is what you can win:
(I'm not sure why the store picture isn't exactly the same as the actual tights I'm wearing.)
And, a 3rd mystery pair, it's a mystery only because I don't have a picture :X
But it has gray swirls on black, so it's a bit of the crazy fun style like the holey pair.
The rules are simple:
1. Publicly follow me on GFC
2. Follow me on Bloglovin
3. Leave a comment saying which pair you want, along with your email.
Ends at midnight Pacific time March 22, I'll announce the winners March 23 🙂
From those that say they want pair #1, I will *randomly* pick a winner. And same for pair #2 and #3.
Sound good? Great then and good luck 🙂