Almost everyday you can find a farmers market in the Bay Area. My family usually goes to the one on Saturdays, which is held at a community college. I'm usually too tired to get up in time to go, but was able to rise and shine for this one. Enjoy the pics 🙂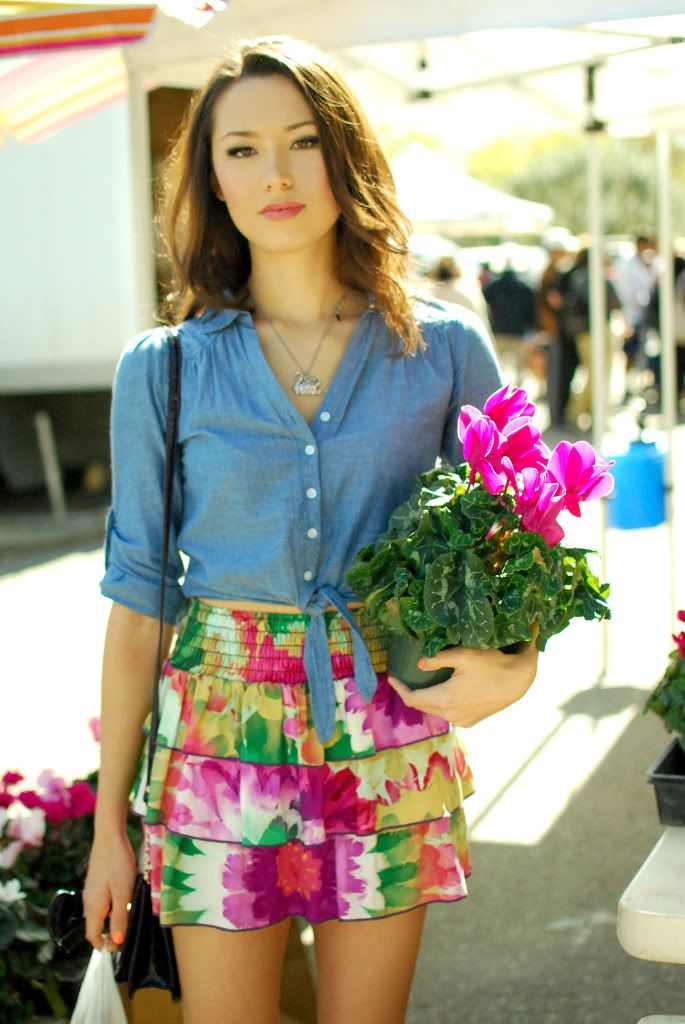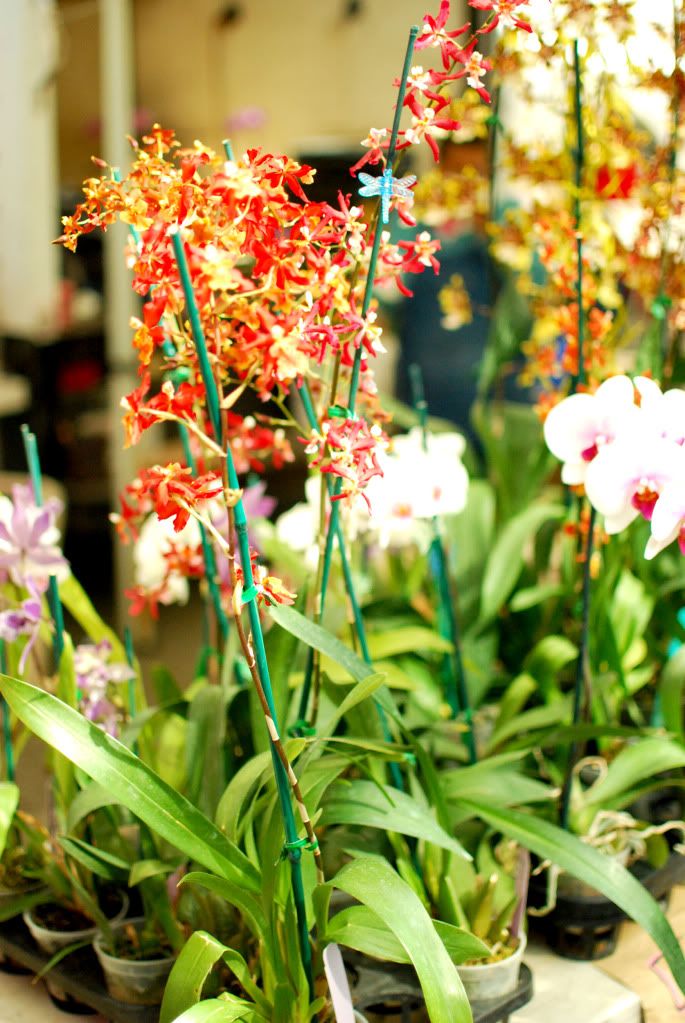 Hahahaha… yes I was really concentrating on that orange. Did. Not. Want. To. Drop. It.
And I didn't, whew.
Can you believe… I got these flowers for free?! They are just gorgeous 🙂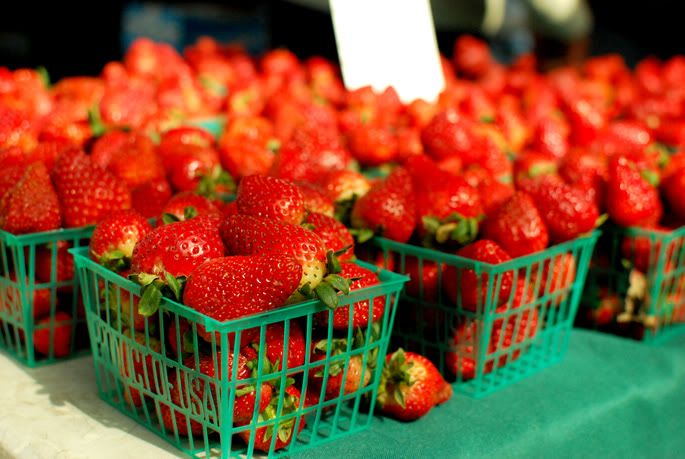 MMmmm. Fresh orange juice 🙂 Can you tell I really like it? Haha…
Oh yeah, and these oranges? …well I got them for free too! 🙂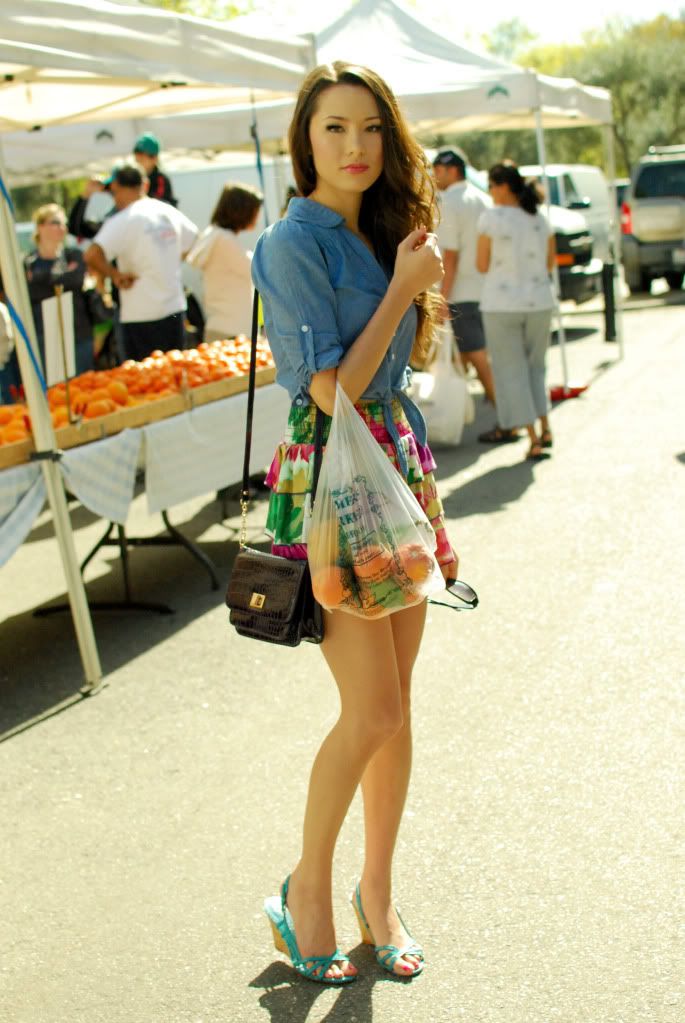 Flavored honey, not sure if it still is, but growing up this was my sister's favorite 🙂
top – H&M, skirt – Wet Seal, wedges – Aldo, purse – Aldo, necklace – Aldo
As you can see, I don't really care if my manicure matches my pedicure exactly!! Spring colors, with spring colors, that's fine with me! What's your say on it? Are you adamant about keeping them both the same color, or at least within the same color family?
Give or take a few months, everything I'm wearing is about 2 years old… except my purse, which you've probably noticed in almost every single outfit post, haha.
Soooooo, as for my free oranges and flowers. It was so crazy!! As my mom says, you're only young once. 😀 Both of the men that gave me either the oranges or the flowers were much older, and very sweet. I was so surprised, but I guess that is what happens when you're the fanciest girl there, taking pictures. 🙂
Do you ever go to the farmers market? In case you're not sure what it is: it's a weekly occurrence, always in the morning, and they tend to close up shop at 1. It's full of farmers, florists, bread makers, occasionally jewelers, kettle corn vendors, specialty foods – like Indian, Afghani, Japanese, etc. Oh and I absolutely love the breakfast crepe stand. They put spinach, 4 cheeses, tomatoes, all sorts of delicious stuff into the crepes, and I think it is healthy too (besides the cheese of course). When it all comes down to it, the corn, strawberries, green onions, salsa, kiwis, mandarin oranges, orange juice (and the summer seasonal stuff I can't remember what they're called) and crepes are my absolute favorites.
By the way I'm featured on Smashion.com in their "lounge." Check out the interview here 🙂
P. S. Don't forget about the Teeki Oscar's Bag Giveaway, and keep watch for the Hello Kitty giveaway coming soon!