Whenever I travel with this bag, the flight attendants go crazy over it. 🙂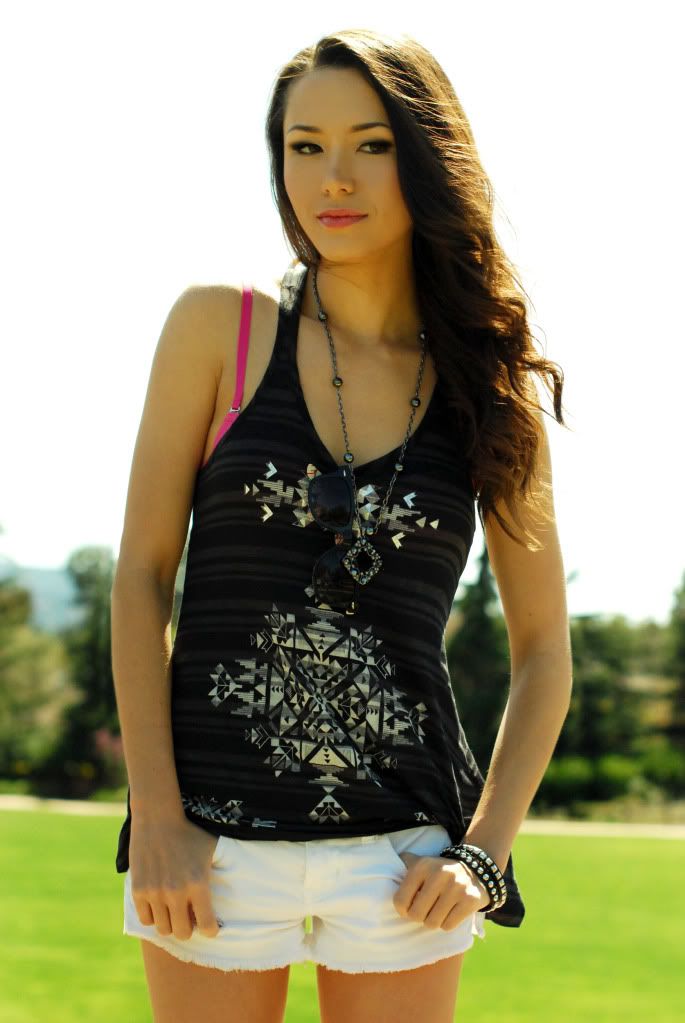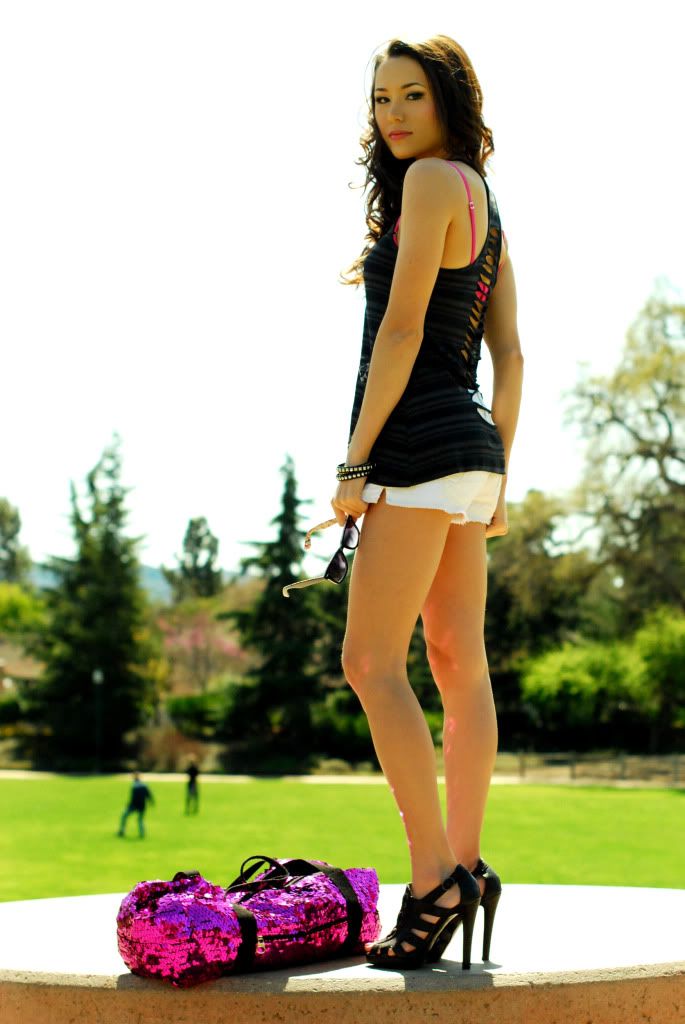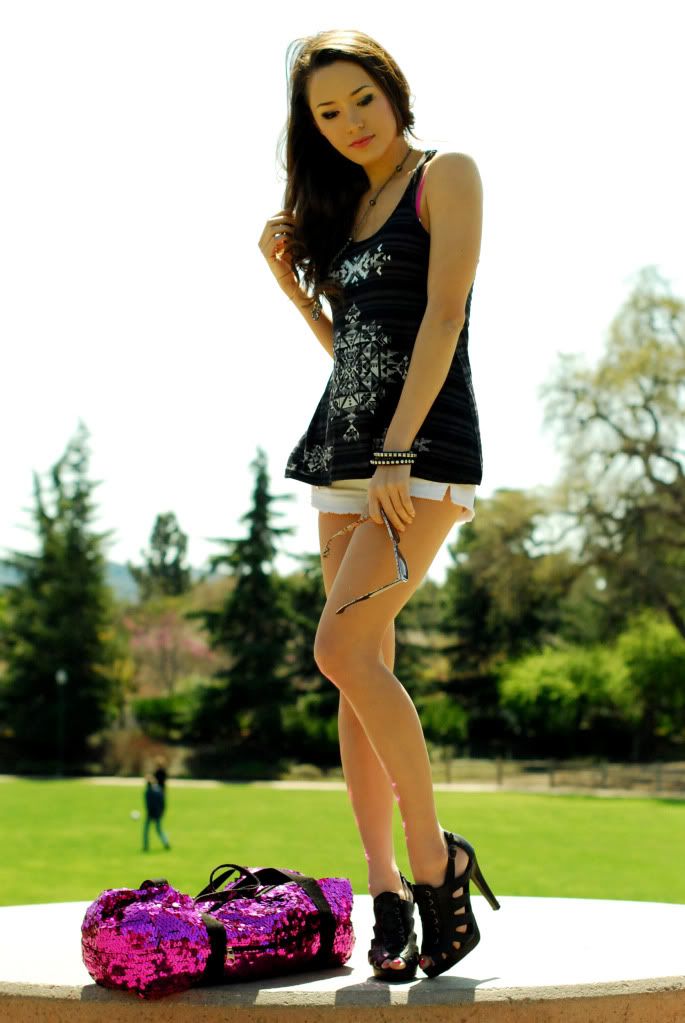 New top, sunglasses and bracelet – c/o Lylif, shorts – American Eagle, bag – Forever 21, shoes- Aldo
I notice a lot of girls wearing tops with cut outs in the back… without a bra. I'm not that brave! But a great alternative is a fun colored bra like this pink one I have on. 🙂 What do you think? Is showing your bra with shirt cutouts too risque for you? Or shirt cutouts, alone — out of your comfort zone?I think it adds some fun!
I hope everyone had an awesome weekend!! Last night I went to my first "Fashionista" party hosted by the lovely KT from KTR Style and met Melissa from Pretty in Polkadots and Sabrina of The Petite Style. They are all wonderful ladies and I had a great time 🙂
I was supposed to see the Hunger Games today, but that got moved to next weekend. Have you seen it and did you like it? I have heard a lot of good things, but I actually have one friend who walked out halfway through because he thought it was so bad! Wow, right? The only movies I have ever wanted to walk out on were Epic Movie and Sin City!!