You probably can't tell from the other pictures, but it was so windy that my hair was just going crazy!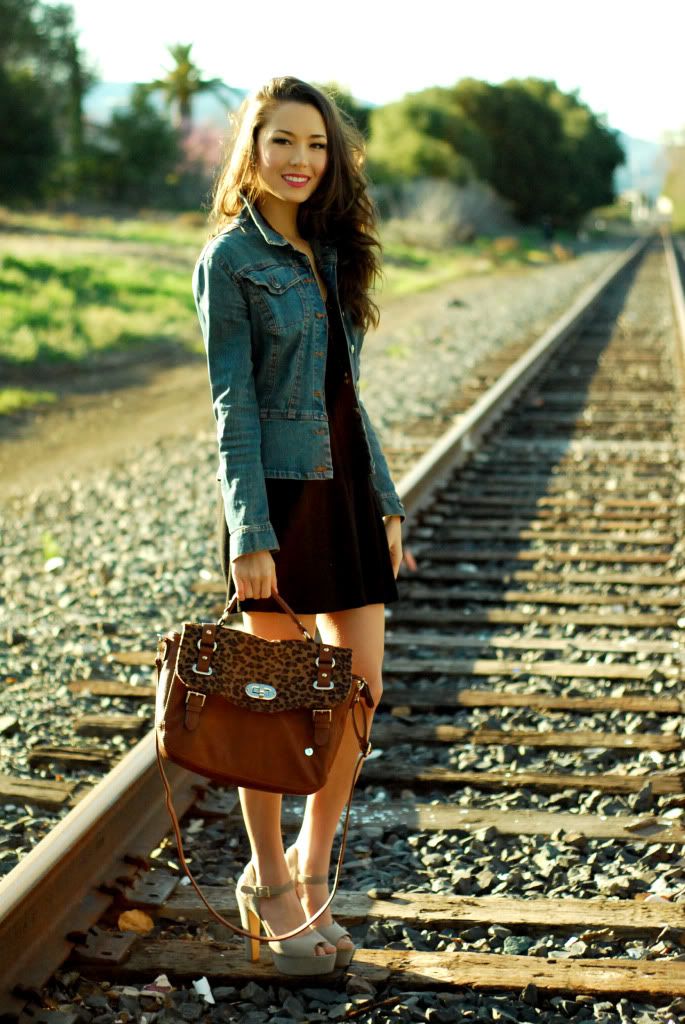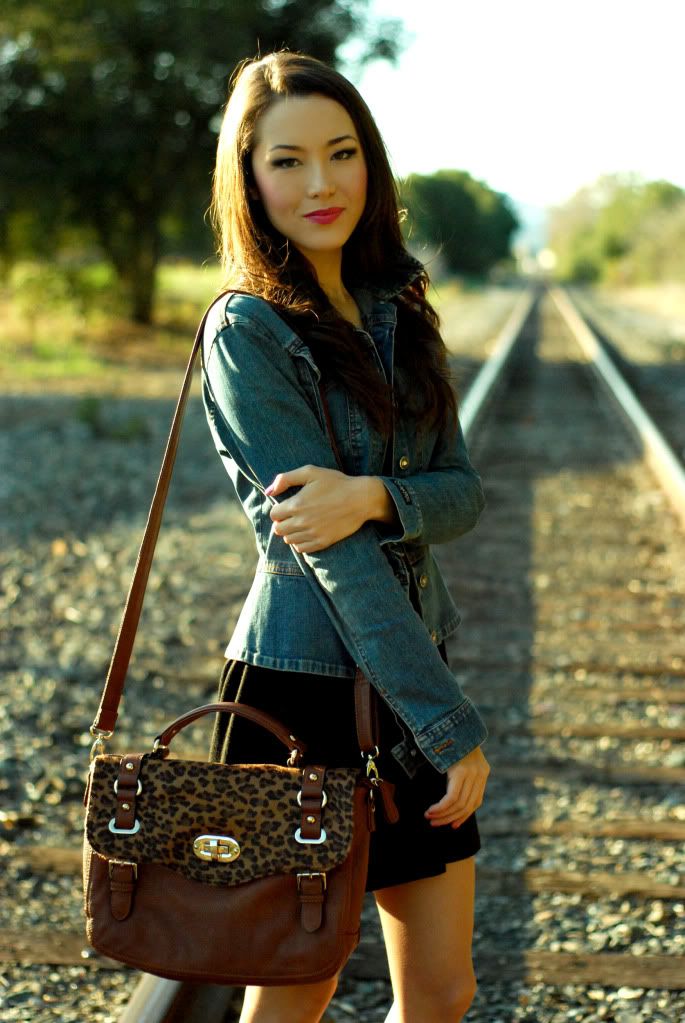 denim jacket – XOXO, dress – Forever 21, shoes – Steve Madden Dynemite, purse – Aldo, necklace – Forever 21
Congrats to Debby F. for winning the Hello Kitty giveaway! Thank you to everyone else for entering and no worries, if you did not win, I'm hosting yet another giveaway (for the tights I've mentioned a few times) in my next post (Saturday).
If I was still going to school (I graduated 2 years ago)… I would definitely wear this. Totally kick back, chic and cool all in one 🙂 This was my college style, day in and day out. I was always the girl wearing heels (not good when you're always running late!) dresses, knee high boots or faux fur. As a non-fashion student in a non-fashion school, I can say that yes, I glammed up every classroom I entered, that's me 🙂
I am wearing some very vital basics here: a denim jacket (classic, cropped, or fitted – denim jackets always come back), a casual black loose dress (perfect for layering) and some casual nude heels. If you don't have the basics, you don't have the tools to work with the elaborate or statement pieces. Of which in this case was my sister's leopard print bag, I feel like it just went perfectly, what do you think?
Can't wait for clear skies again…I have SO many outfits I want to wear and show you as soon as it's sunny!
P.S. Say you'll remember is from Lana Del Rey's Blue Jeans song. ♥