My lips like sugar, my lips like sugar…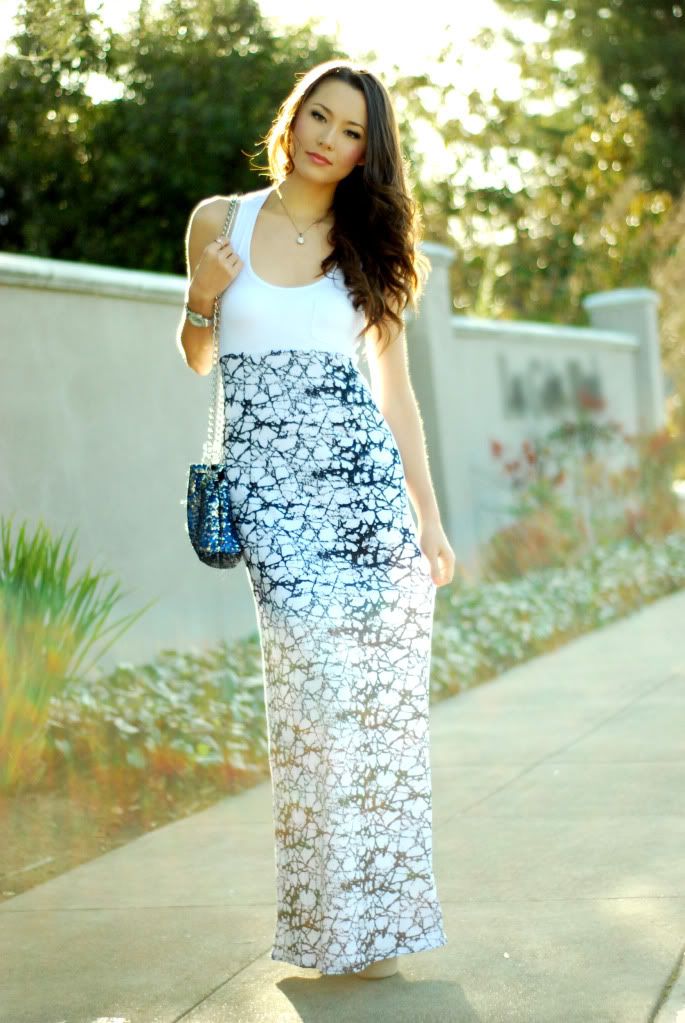 This candy got you sprung, this candy got you sprung,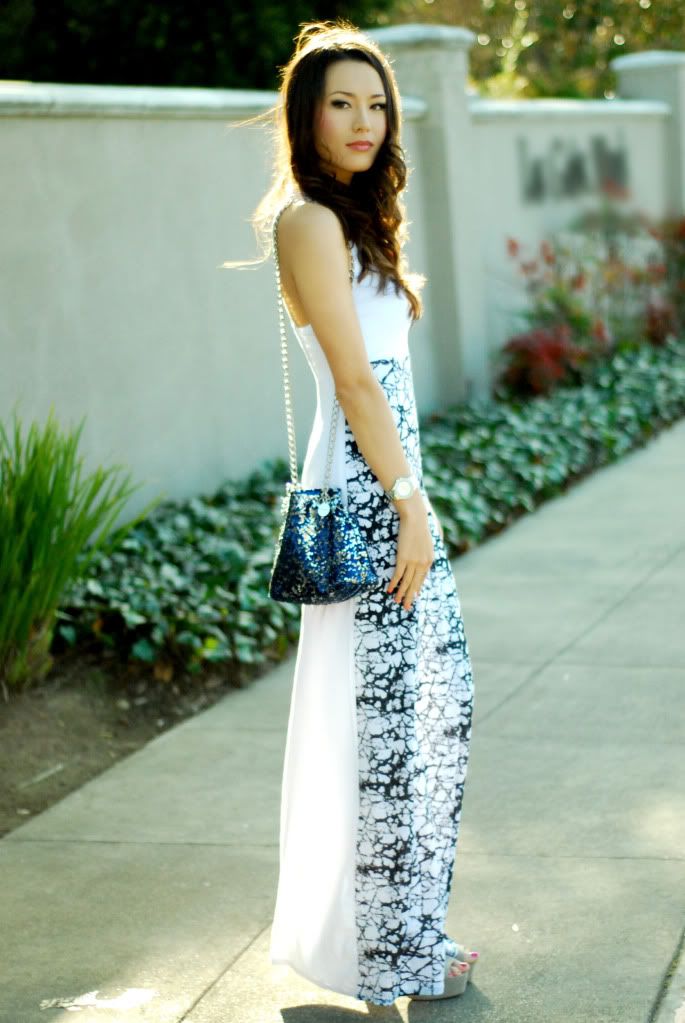 so call me up sugar, so call me up sugar,
you love you some, you love you some…
New dress – c/o Sugar Lips, shoes – Steve Madden Dynemite, purse – Big Buddha, watch – Style&Co, ring – sister, necklace (?)

Yeah, one of those old Flo Rida songs… has nothing (except for a few of the lyrics) to do with the wonderful clothing brand – Sugar Lips, who sent me this amazing dress!
It is really well made, soft, stretchy and double lined too. I also love the marbled print on the front!! The only thing is, I typically don't wear heels with maxi's!! I just feel like it's "too much," but this dress is about 2 inches too long (Everyone seems to want to know my height! And I'm short, at only 5'4″!!). So I had to wear my favorite Steve Madden Dynemite platform sandals… otherwise I'd be tripping over the hem!
Sugar Lips is based in LA and provides a lot of trendy, hip, unique clothing. Definitely check them out if you have time and here is the link to the dress I am wearing. It's on sale for only $28 right now and they have sizes ranging from XS to L! Speaking of sales, the Steve Madden heels I am wearing are on sale for $75 on Zappos, you can buy them here.
P.S. Don't forget to enter my Teeki Oscar's Blog Giveaway contest, in the previous post!