This bandage dress from the lovely Bqueen is a reddish orange, and reminds me of the delicious Blood Oranges, have you tried them? I love fruit. Pineapple, kiwi, apples, honeydew melon, etc.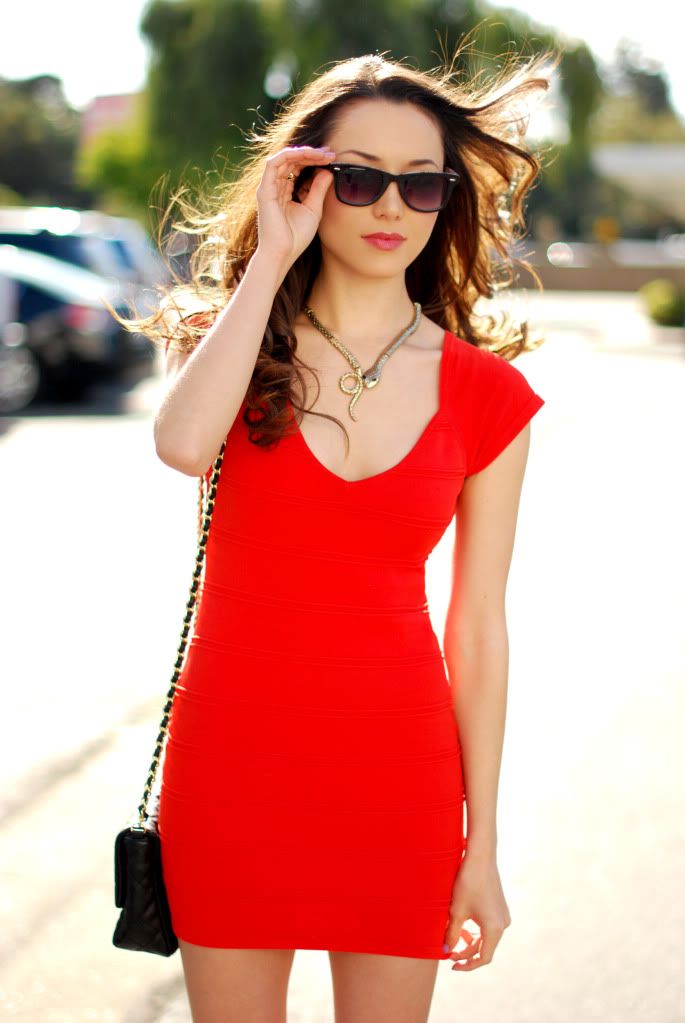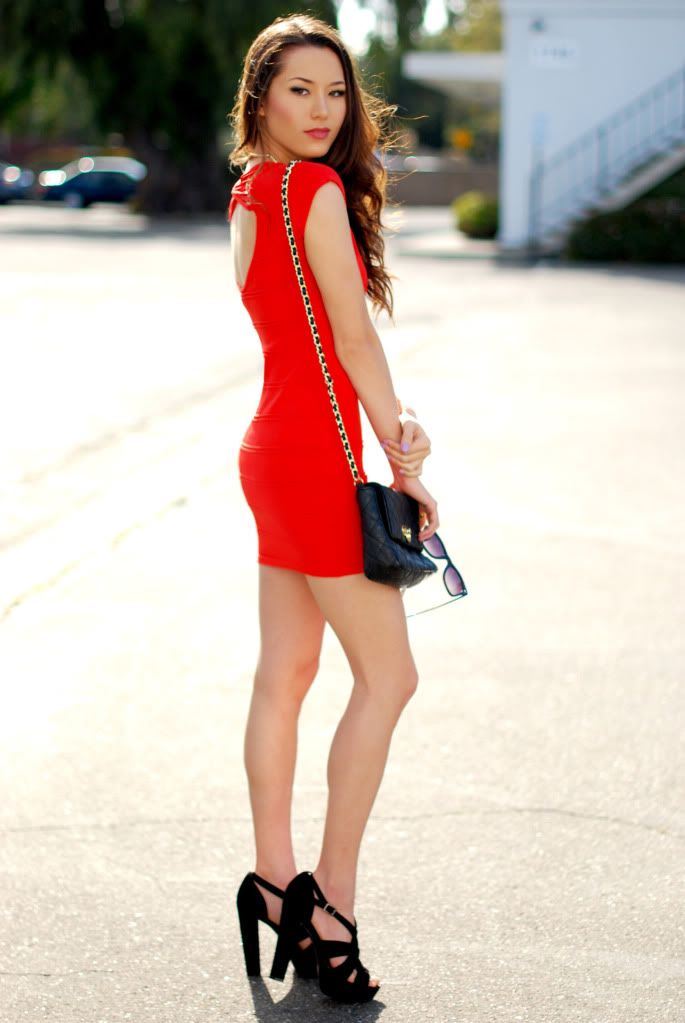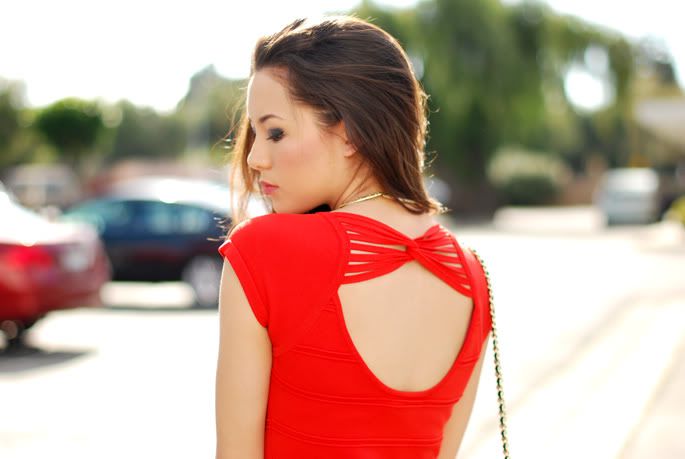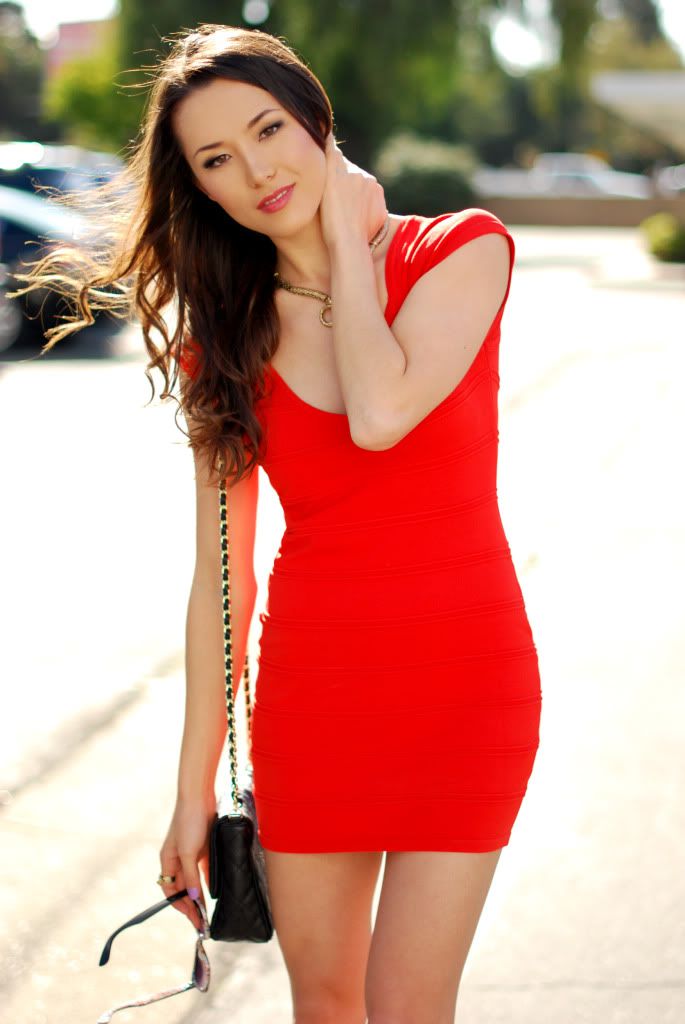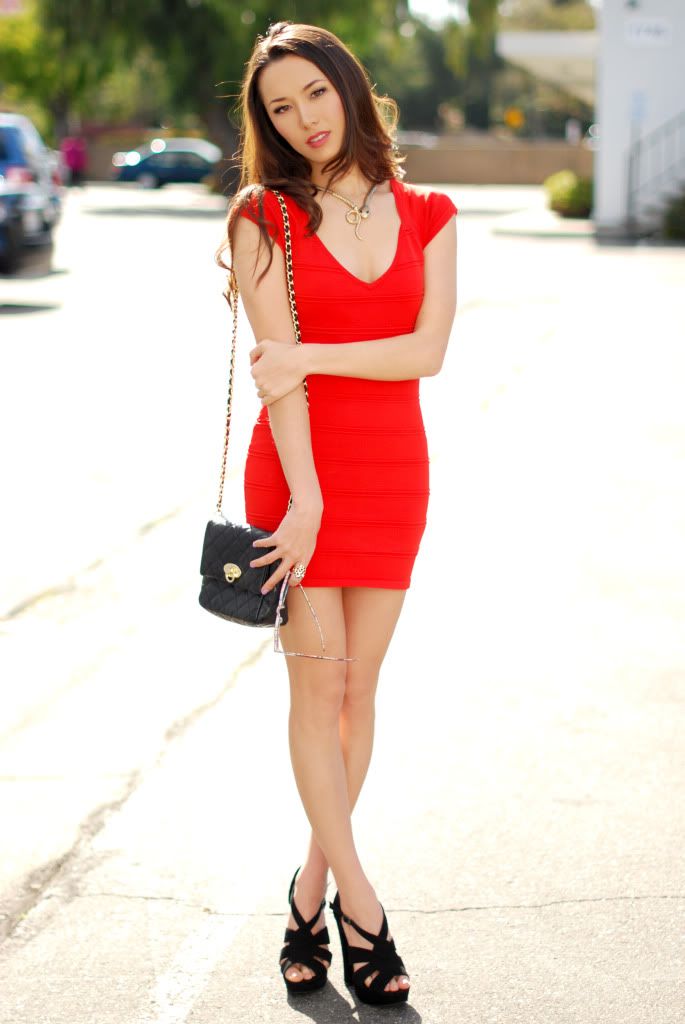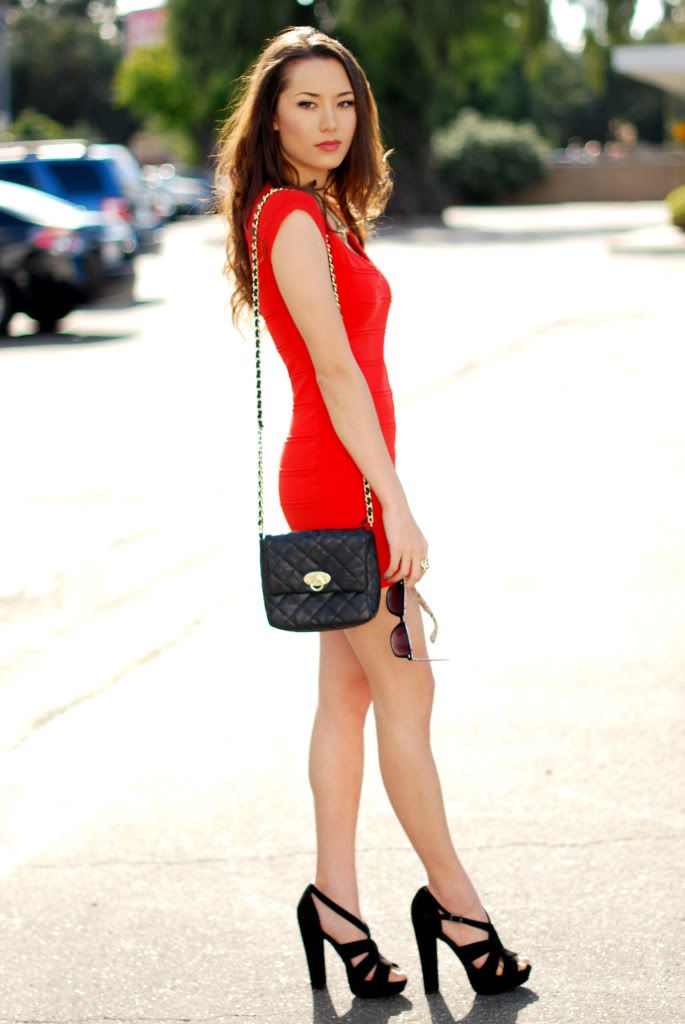 New dress in Small – c/o Bqueen, heels and ring – Aldo, purse – Style&Co., necklace and sunglasses – c/o LYLIF
This is really more of a night time look, and I will admit I felt a bit silly as I did not even realize I was right next to a church just as people were arriving for their 5 'o clock service. Oops! Anyways, Bqueen has so many awesome dresses, this was one of their more simple styles, but really, check them out 🙂
One of my favorite accessories you have probably noticed I've worn several times in the last few weeks is my LYLIF necklace. It is just so cool.
And oh dear, dear, dear. These photos just made me realize I need a tan. NOW.
What's funny is I'm always tempted to talk about food when I write my blog posts. I cook and try new and delicious recipes (99% of them are healthy too) fairly often, so perhaps I will start to incorporate that.
P.S. 6 more days to enter the Romwe giveaway!