Happy Easter everyone!! 🙂 I know a Greek style dress isn't very Easter-ish but the colors yellow and blue are!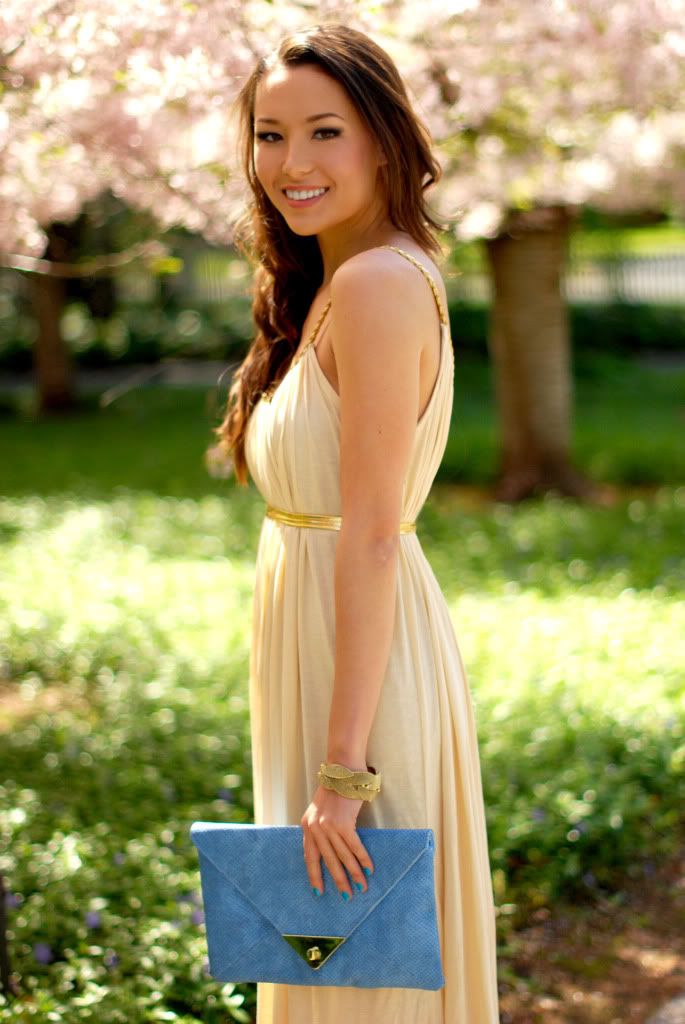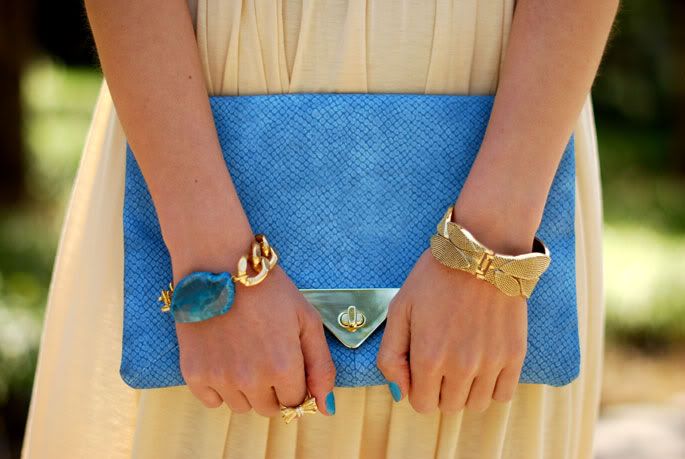 New dress – c/o Queen's Wardrobe, shoes – Ann Marino, New clutch – Asos, New turquoise and gold bracelet – Oia Jules, ring and bracelet – c/o LYLIF
Today I made strawberry shortcakes for my family and gave/received "Easter baskets" between my sisters and I (kind of like Secret Santa). What did you do for Easter? Any fun family traditions? Last year I made a full course meal, with appetizers, full entrees, sides and desserts. It took me over 4 hours and let's just say, we were all walking that off for awhile!
It's funny because I had already painted my nails with China Glaze "Towel Boy Toy" a few days ago for my Live Free post and when I put on this yellowish Greek looking dress, I realized/remembered that blue and yellow really looks so lovely and fresh together. I also happened to have this blue clutch from Asos and this blue and gold bracelet that I won from Oia Jules a few months ago but had been saving both for photos with a white Bebe dress. Worked out quite well this way though, don't you think? 🙂
Yesterday my boyfriend and I celebrated our anniversary by going out shopping and spending $100 on each other. It is much more special than just spending $100 on yourself 🙂 It was also very nice having him with me, because I honestly don't remember the last time we shopped together since he really dislikes shopping!
He now can't stop talking about how "dope" his new shoes are haha ♥ I too love what he bought me – a bunch of neon and floral stuff I'll be showing you soon. Ooh so pretty!!
P.S. Don't forget to enter the Romwe giveaway in the previous post!