The weather was so exactly right, that standing in the sun and feeling the
soft breeze was as delicious as eating a bowl of my favorite ice cream.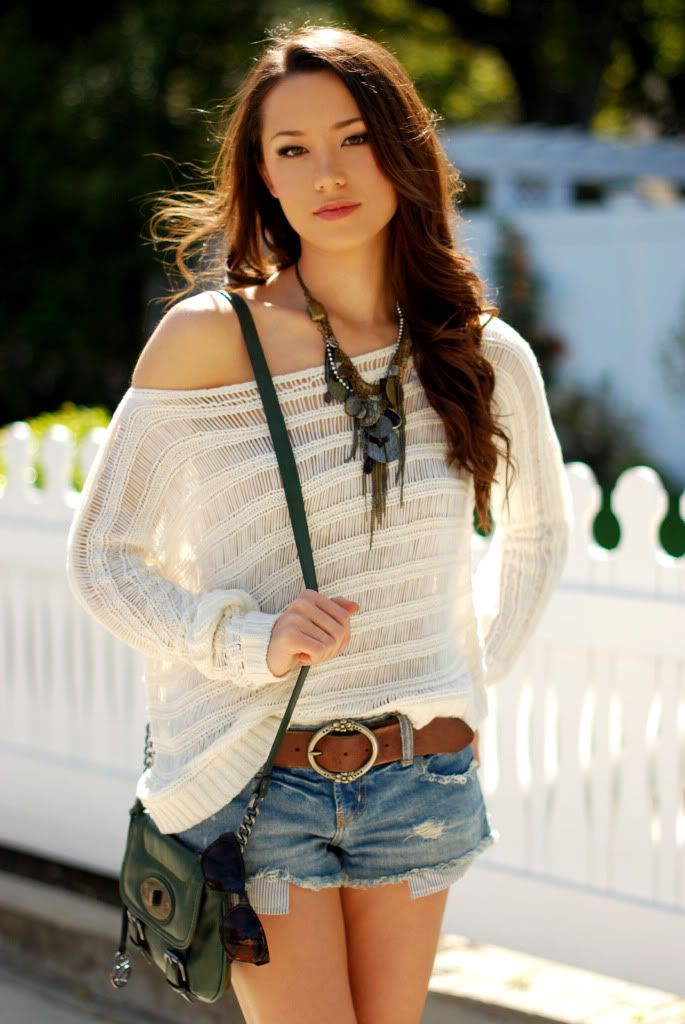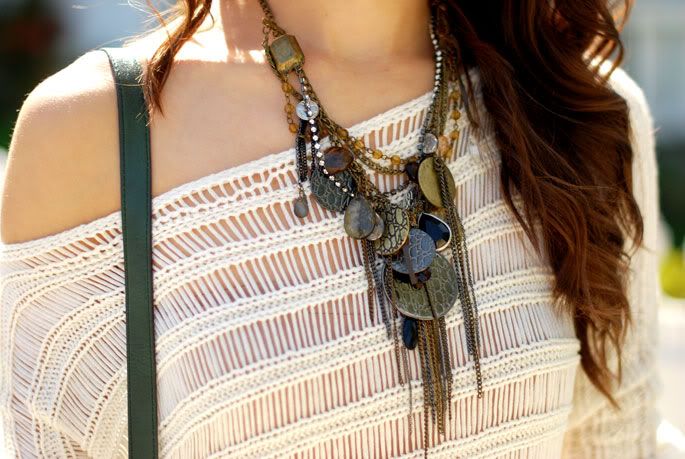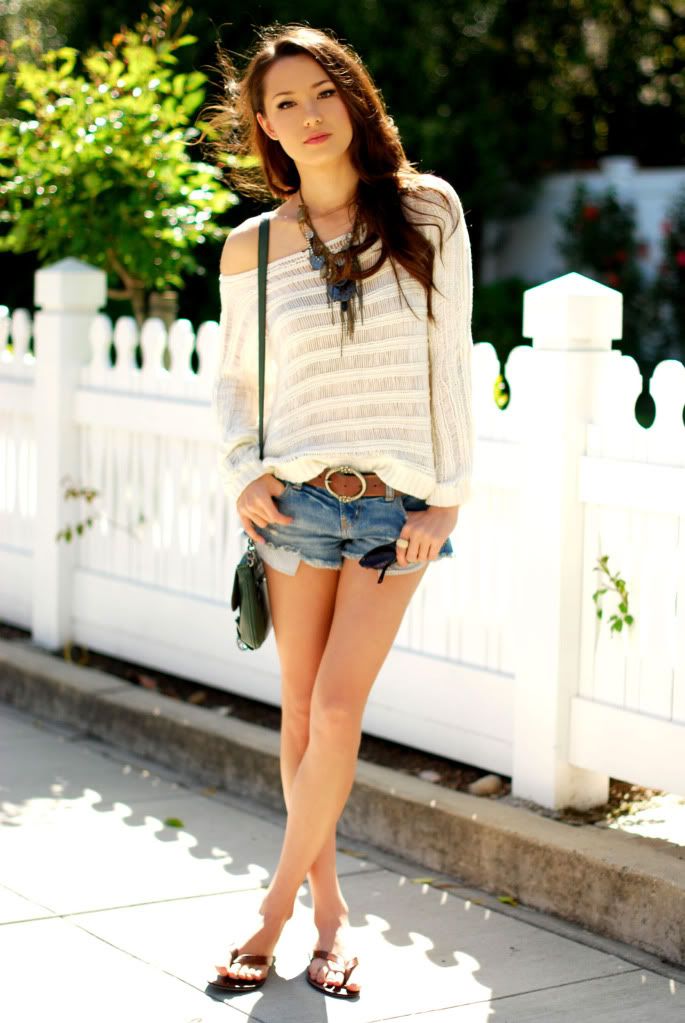 My hair looks SO red in the sun! I am the only one in my family with warm toned hair. It's really ridiculous! And while this is my natural color, when I do dye it (usually during the winter), I love to dye it cool toned dark brown.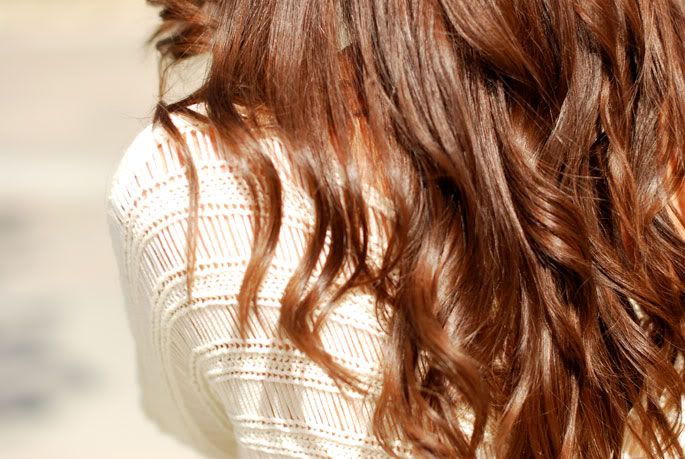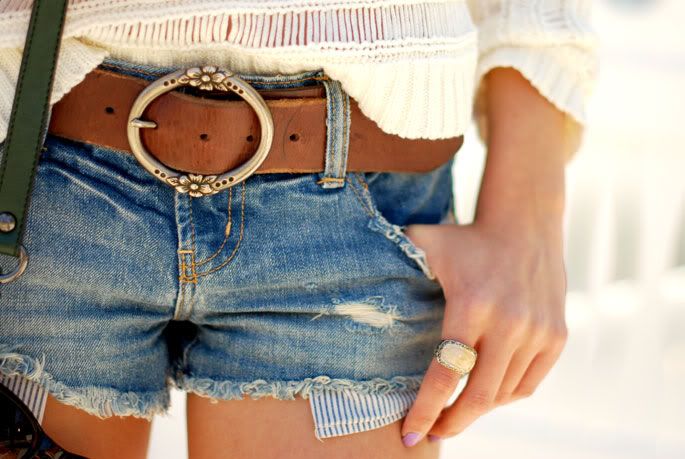 New top – Pacsun, shorts – American Eagle, purse – Style&Co, necklace – Express, ring – Aldo, belt – Aeropostle, flip flops – Forever 21
This is a really nice easy breezy California girl look 🙂 With the netted top (found it on sale at Pacsun for about $18 after looking literally everywhere for the perfect cream colored boat neck one), the cut-off shorts and the chunky necklace from Express too, it just felt right.
Can you tell I'm wearing a nude colored bandeau underneath? I had to laugh as I noticed a few men staring at my top, probably trying to figure out if I had anything under or not. No DUH, I want to say. I am not that scandalous! Perhaps I stand outside of a church in a hot red dress, but I would never walk around in a see through shirt without anything under ha ha ha. This top is also great as a cover up over a bikini at the beach. Very breathable and pretty 🙂
P.S Two days left to enter the Romwe giveaway, and 2 more giveaways coming up too!