It's always nice to get out for some fresh air. 🙂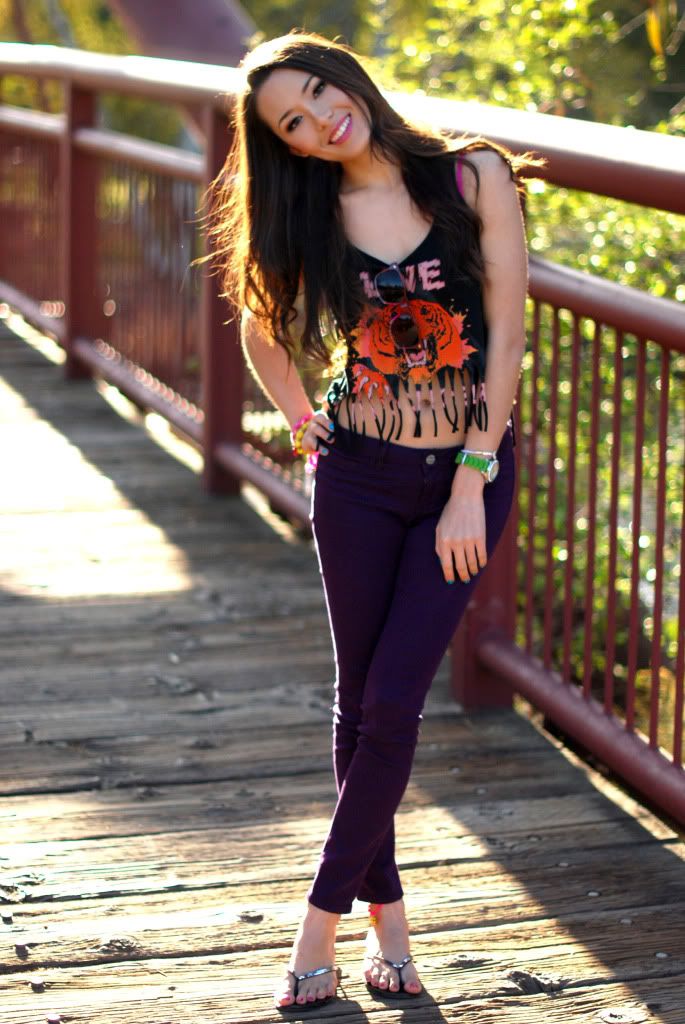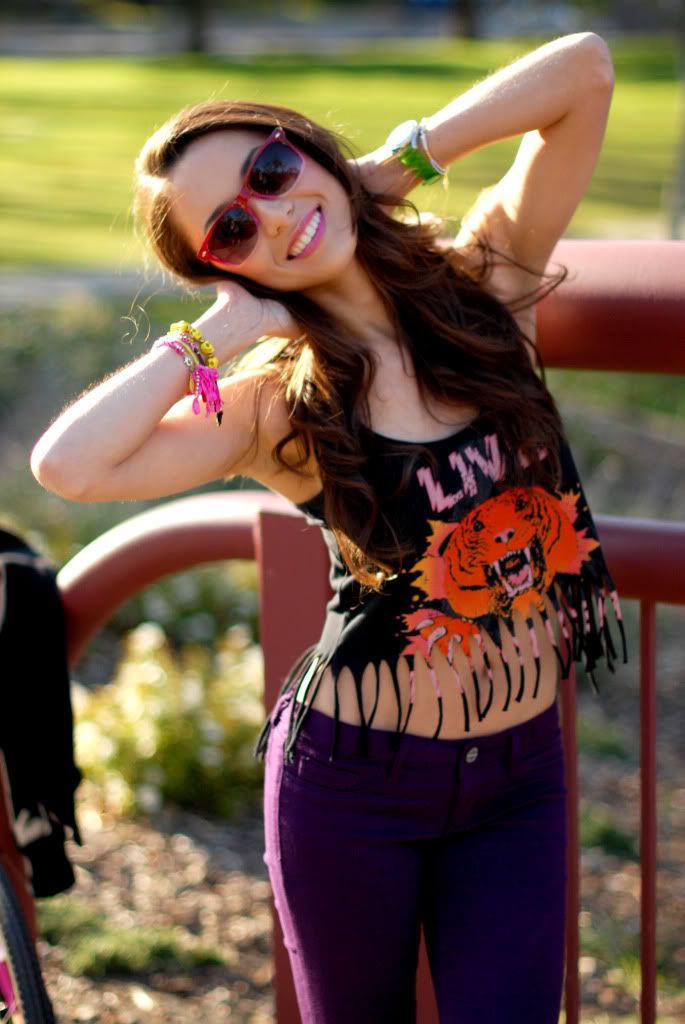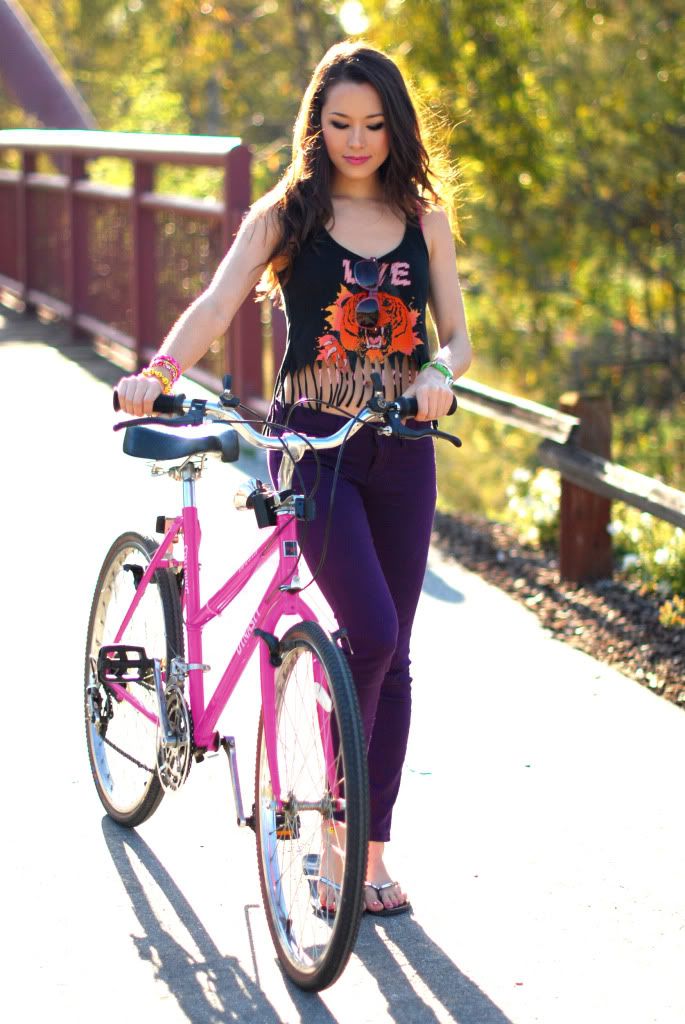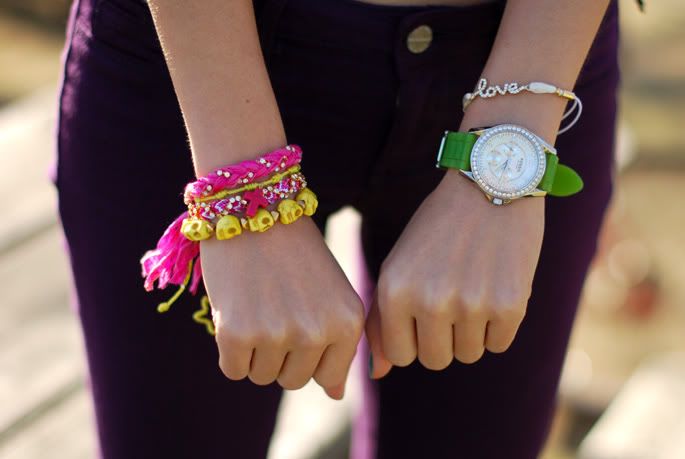 New bracelets – c/o Required Flare, New sunnies – Charlotte Russe, purple skinnies – Bullhead Black, fringe tank – Pacsun, watch – Fossil, Love bracelet – Mimi's Boutique, flip flops – Aldo
Thank you to Required Flare for these LA-made, beautiful, fun, neon bracelets 🙂 I love how two of the bracelets have little rhinestones interwoven throughout the vibrant threads. I even fit one on my ankle which you can see in a few of the photos. I love hot pink and it just so happened that my (borrowed) pink bicycle matched the bracelets perfectly. Awesome right? I've even been meaning to make some of my own friendship bracelets after watching the videos on YouTube too.
Now I would like to announce a Romwe Easter Giveaway where you can win $40 store credit and one of the collars (randomly chosen by their team) in this poster 🙂 It ends on April 20th. I am going to put the Rafflecopter right below! 🙂 **Don't forget to follow on GFC publicly! *Note 4.12.12 – maybe I didn't make it clear, but all four steps are required.
And last but not least, here are some coupon codes that expire on the 20th of April!
Coupon code: RomweEaster1 save $15 on Purchase over $60
Coupon code: RomweEaster2 save $25 on Purchase over $90
Coupon code: RomweEaster3 save $35 on Purchase over $120