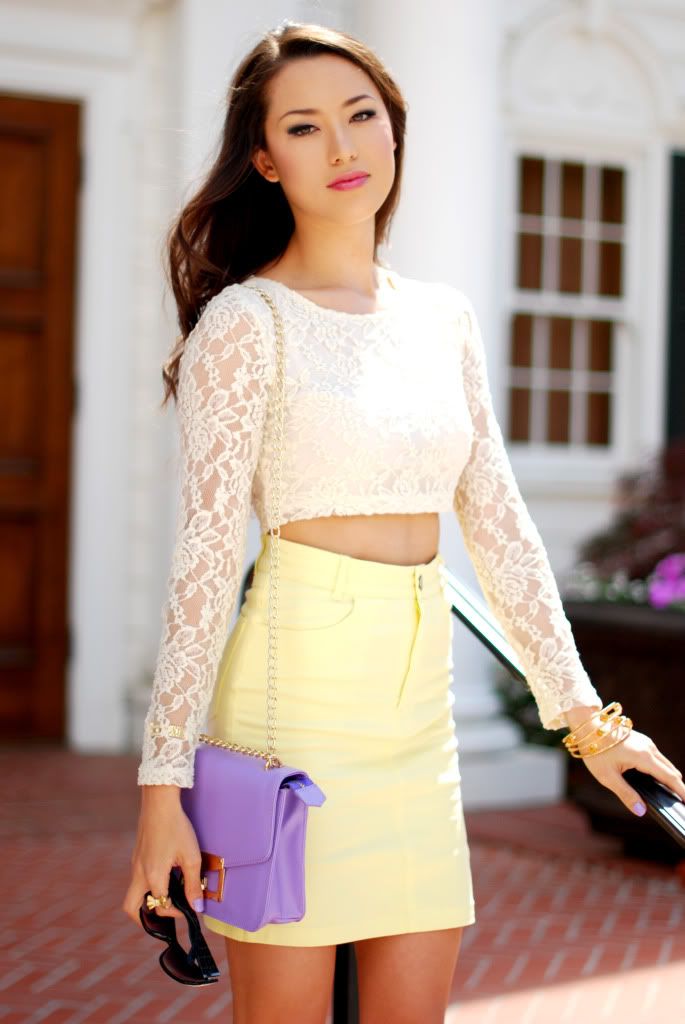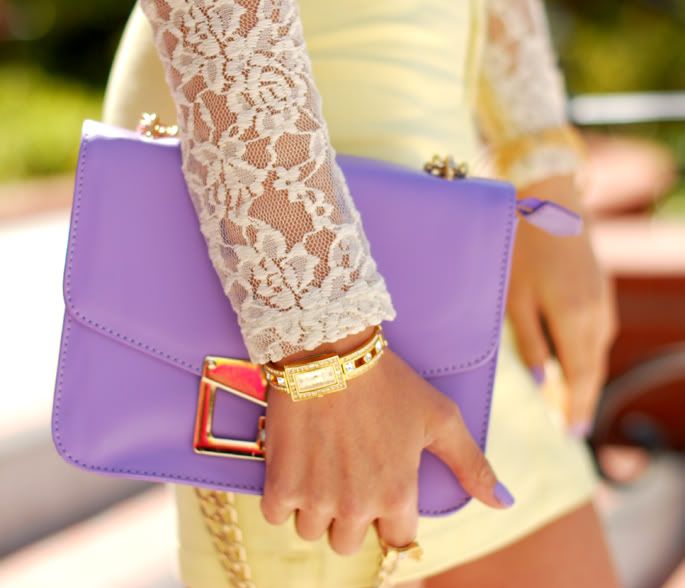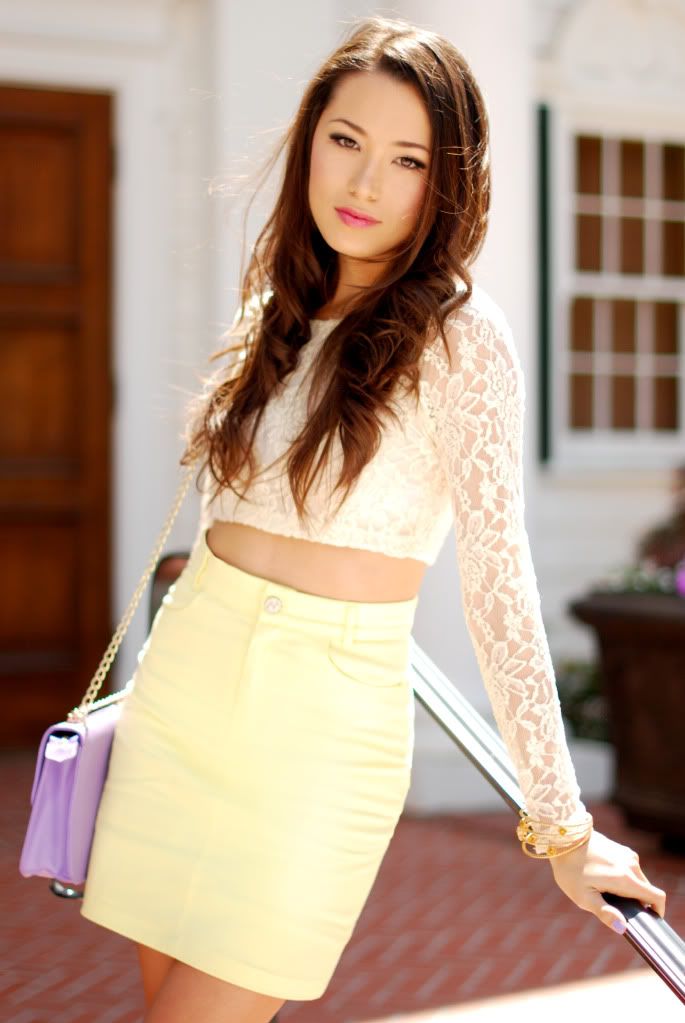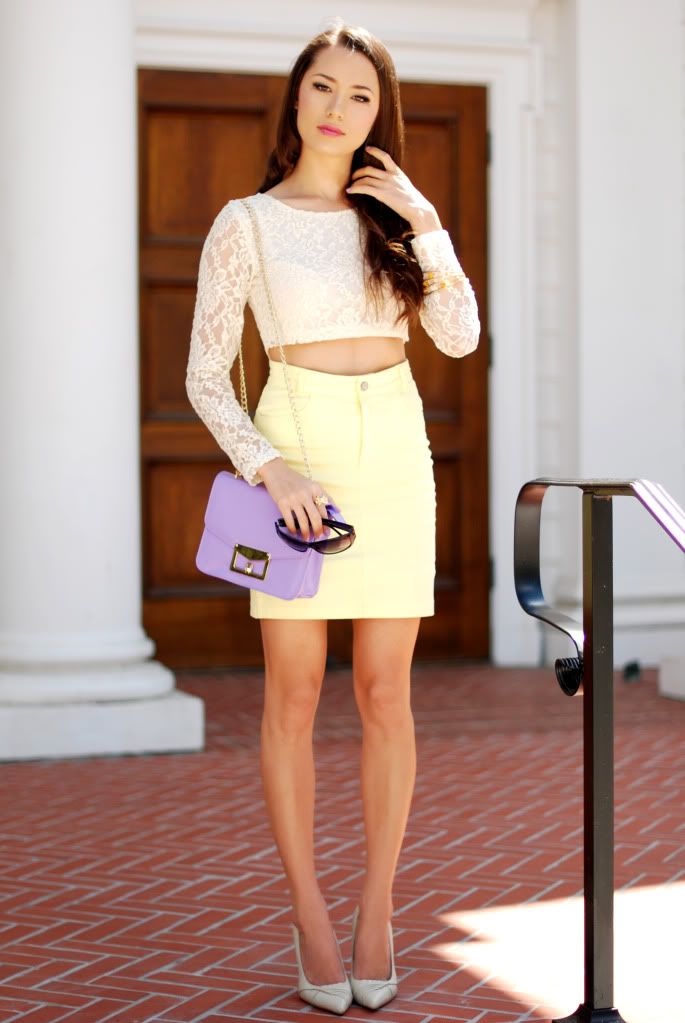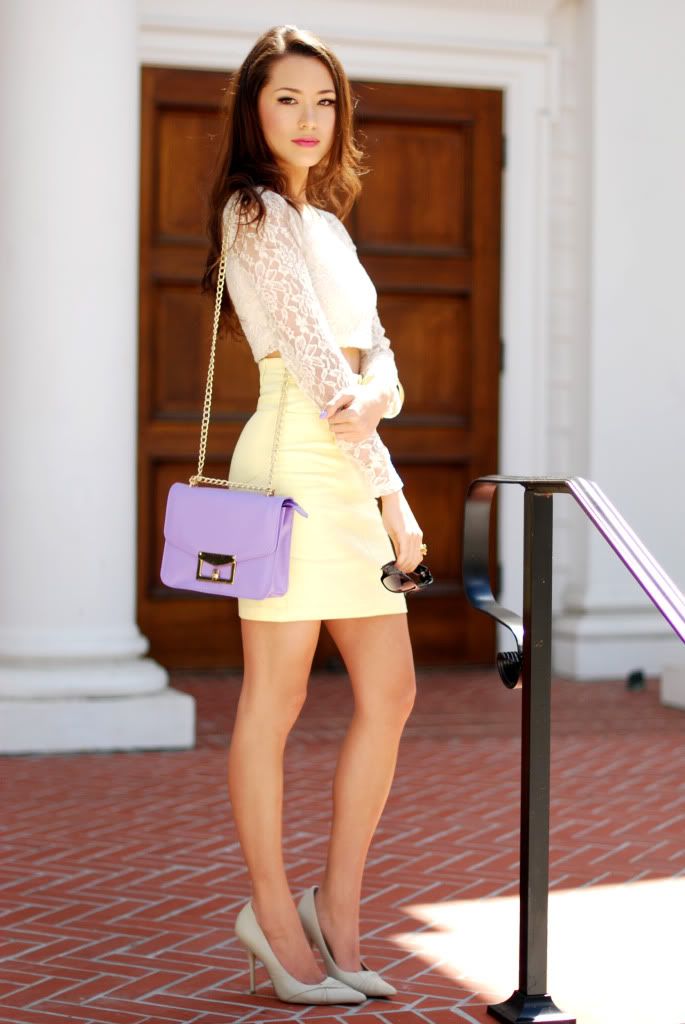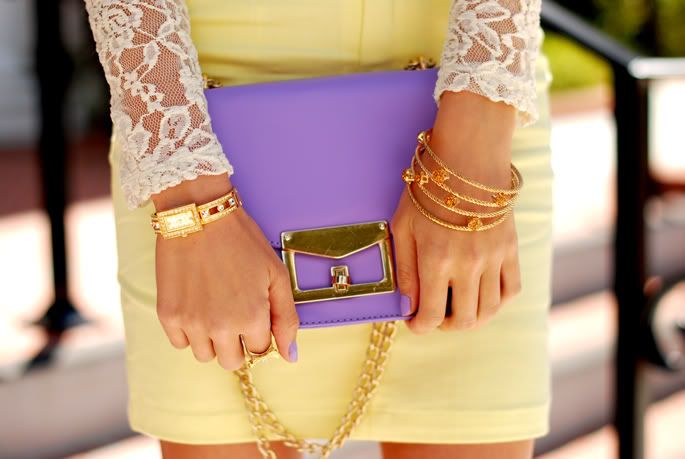 New blouse, skirt – c/o Motel Rocks, New purse – c/o Romwe, bracelet – c/o Trend Essentials, watch – Carnival Cruise, shoes – Aldo, ring – c/o LYLIF

This is actually one of my favorite outfits so far 🙂 I have been waiting (seemed like forever) for this Motel Rocks skirt to arrive in the mail. I think it got stuck in customs or something but the moment I received it from the tired-looking mailman this morning, I threw it on (of course I had to steam out the wrinkles first) and matched it with my Motel Rocks lacy crop top and ran out the door.
Crop tops are one of those totally awesome spring trends I was so excited to try and I have to say I really love it. Yes you have to to be pretty slender to pull it off but it adds a really fun and new element to a look that feels very fresh. And with the cream yellow and soft lilac, I felt like this look just sang spring. And yes, now this is my 3RD purple purse. I just can't help it! It's my favorite color, and they are really all very different to me! Perhaps purple purses will become my version of the black shoe. A lot of fashion bloggers have like 20 pairs of black shoes haha ♥
There's quite a few movies that are coming out soon that I am really looking forward to, such as The Avengers, Snow White and the Huntsman and The Raven.
And now since I don't want my title to seem totally random, here is an old song I love that randomly came into my head: