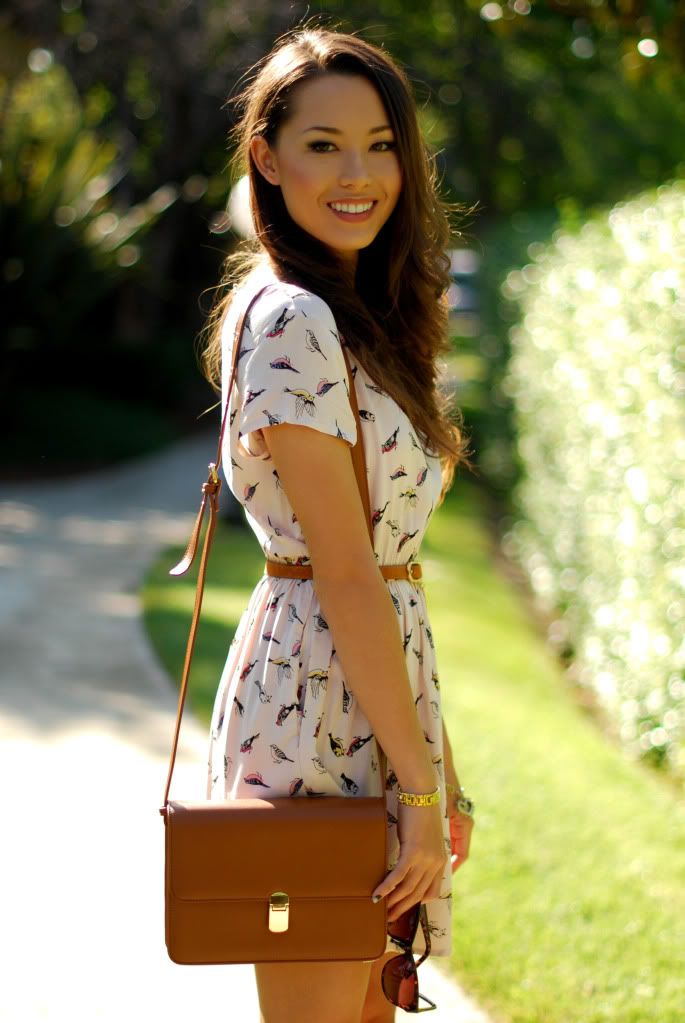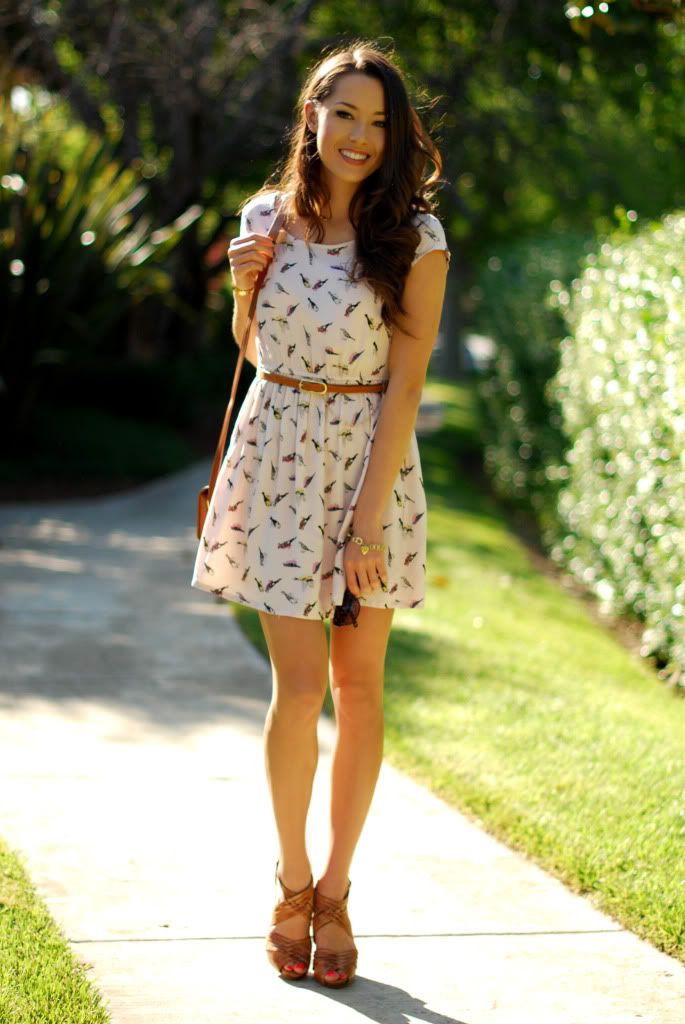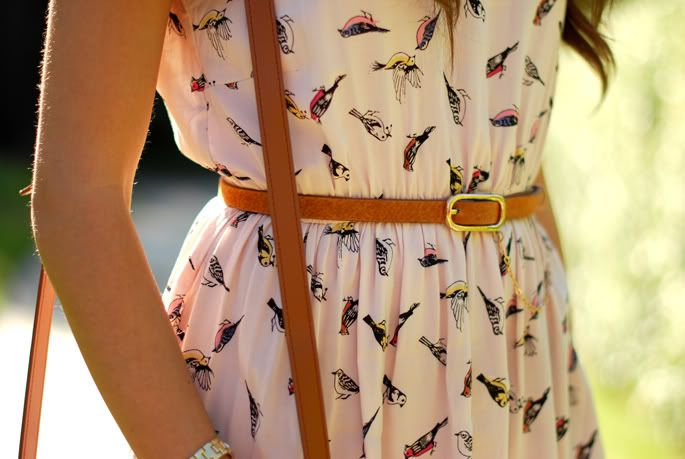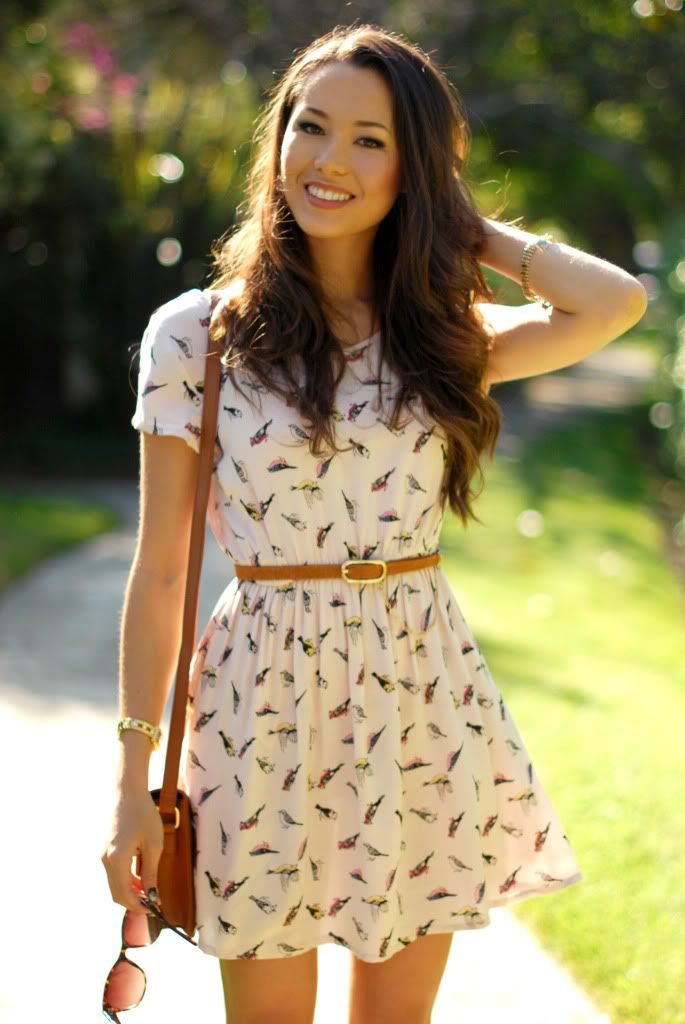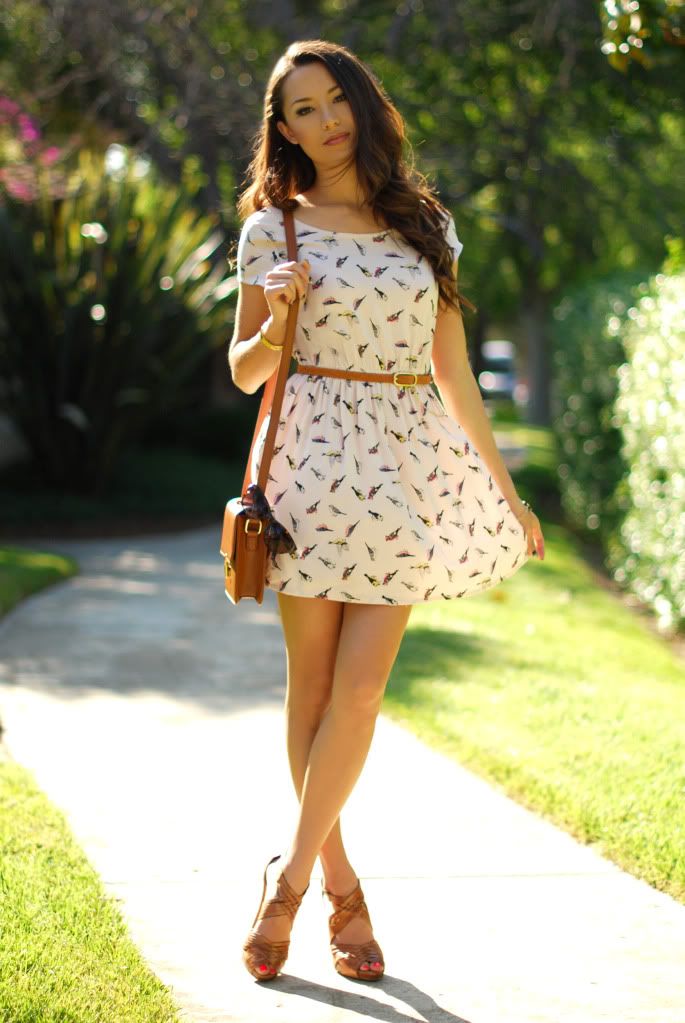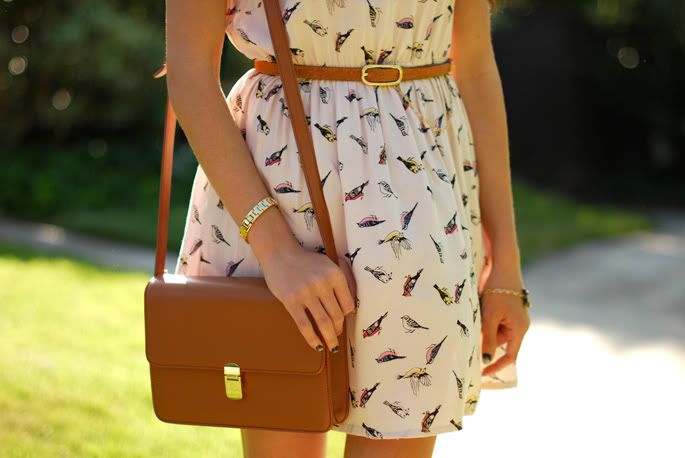 New dress – c/o Sheinside, New belt – c/o OASAP, New purse – c/o Romwe, shoes – Aldo, sunnies – Cole Haan, bracelet – Betsey Johnson
I went for kind of an earthly color scheme here… which basically means brown… brown… brown. Haha.
I LOVE my new Romwe purse! It is in the classic messenger bag style and happened to match perfectly with my Aldo heels and belt from Oasap. The belt is really very nice and made out of quality material. I got it in pink as well which I will be showing you soon. And of course the star here was the dress from Sheinside, which is very comfortable and light, perfect for hot days. It is sort of conservative but fun with sparrow print. Sheinside has also provided me a discount code for my readers: Jessica20 for 20% off and it expires June 30 🙂
I just dropped off some clothes at an alterations place where they also happen to do dry cleaning, and it is so pricey. I know a lot of bloggers can do their own alterations but I don't! Where, or how do you learn something like that? I watched some YouTube videos but of course everything looks easier than it is.
One more thing — Akira is holding a blogger's contest on Facebook and I would love if you could vote for me! They allow one vote per day. 🙂 You can see the my entry in the contest on Facebook here. Already thanks to Elizabeth of Elegance and Josie of 8-bit-grayscale for voting 🙂 Actually I think this would be a good time to make a Hapa Time Facebook page. What do you think?
P.S. Romwe giveaway ends tomorrow night at midnight Eastern time! Don't miss out!