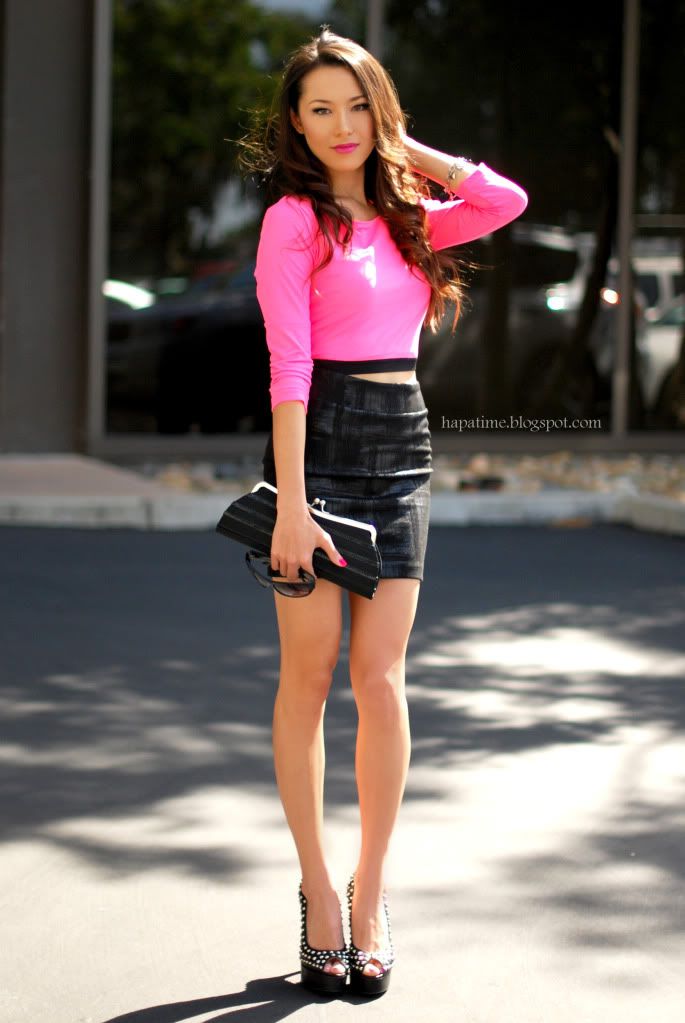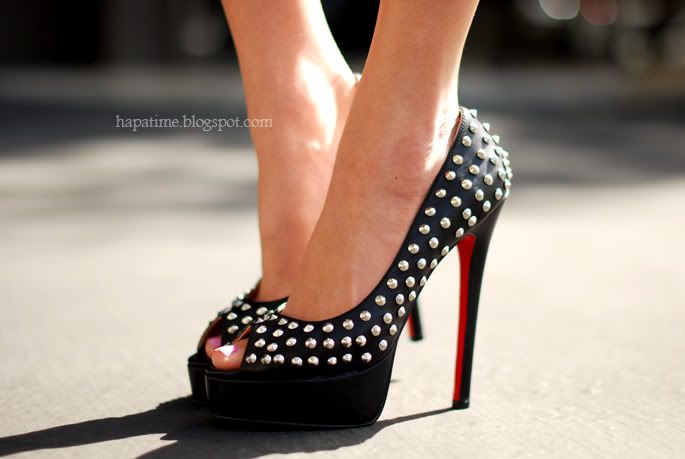 New top – Forever 21, skirt – Forever 21, New shoes – c/o Sheinside, clutch – DSW, polish – China Glaze Pool Party
I mentioned a while back that my boyfriend and I went shopping together for our 5 year anniversary and bought each other $100 worth of presents 🙂 This hot pink top is one of those items. I also forgot to mention in my Candy Colors post, that the Yellow F21 purse and pink Hollister shorts were also from him! I have one more to show you, a floral dress which I'm still looking for the perfect shoes to wear it with..
Speaking of shoes, I LOVE these studded black peep toes sent to me by Sheinside! Wow! They are really as high as they look, and although they were a tad too big, (wrong size) I would definitely be able to walk in them if they fit better!
I also wanted to mention one of my favorite places to be (besides Hawaii!). Around 5 pm to 7 pm everyday, the sun starts to set and since my bedroom windows face the west, my whole room glows with the last rays of the day. It's absolutely beautiful, and downright cozy. It makes me want to grab a book and curl up on my silky comforter or actually clean up and organize my room. I find it both relaxing and energizing. Do you have a favorite spot as well? 🙂