In my last post I mentioned I went to the beach on Sunday! These are some photos my boyfriend took 🙂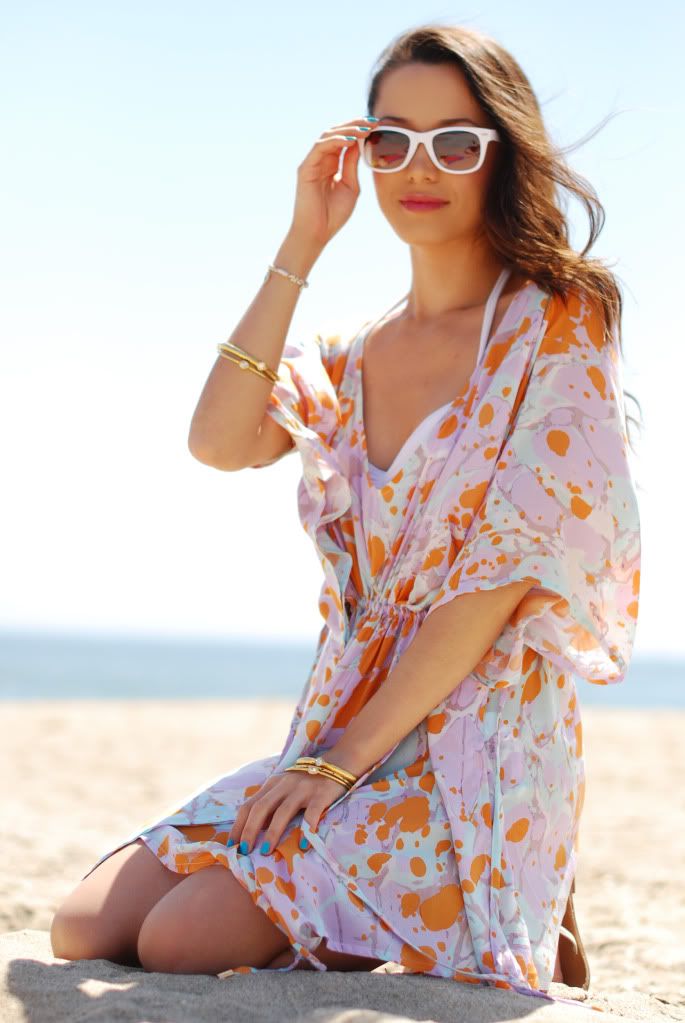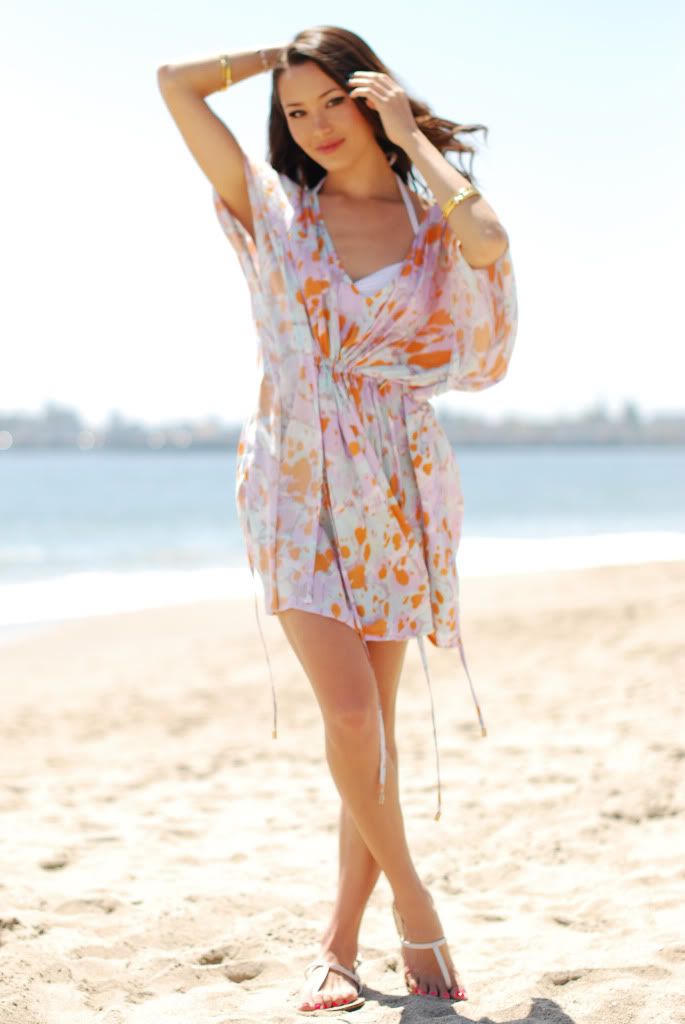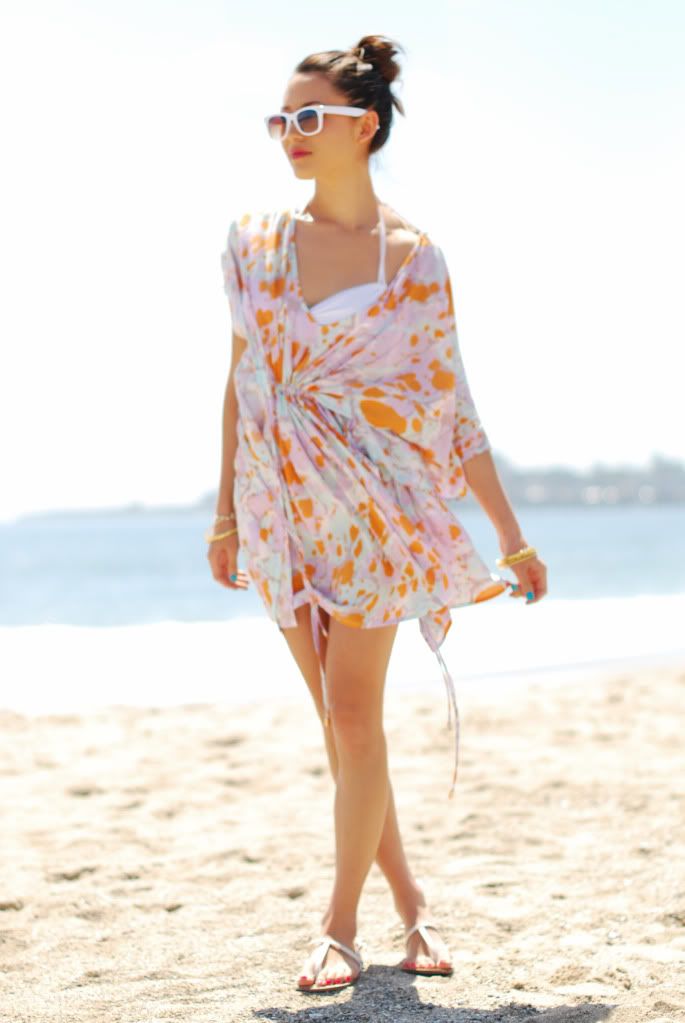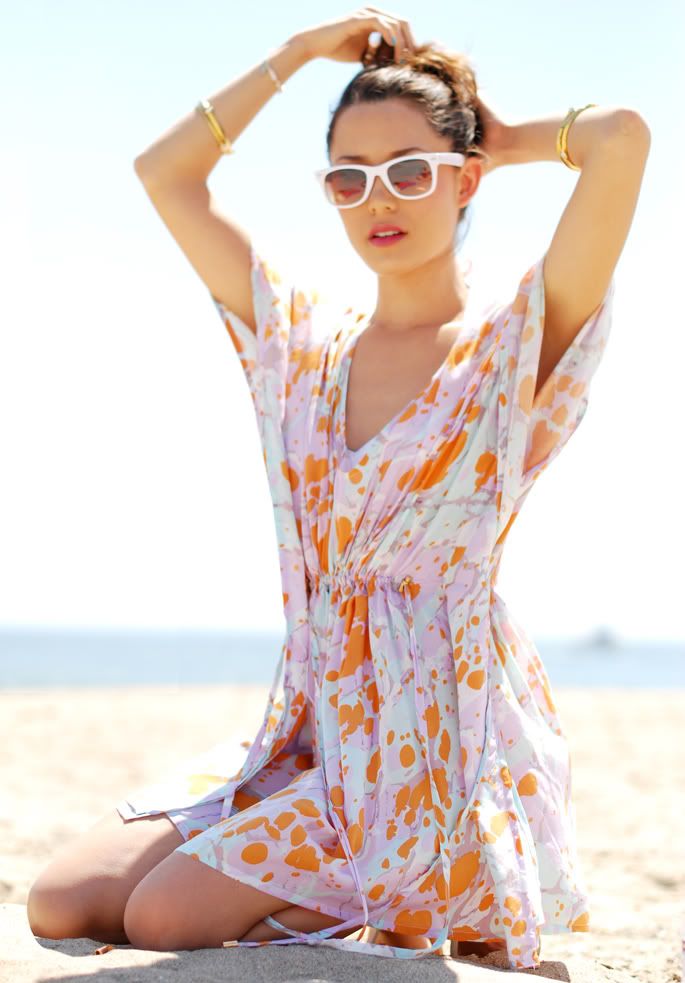 New kaftan – c/o Suboo, New sunnies – Target, sandals – sister, bathing suit – Victoria's Secret
This lovely kaftan is from Suboo, an Australian clothing company known for their prints and whimsical, beach inspired dresses! The material on this piece is so light, luxurious and perfect as a beach cover up, or even better – a resort! The print is fun and reminds me of paint splattering. As a painter, I find that to be kind of awesome 🙂 You should check Suboo out because not only is their selection beautiful, but on the 12th of May I will be holding a $250 Suboo giveaway for my lucky readers!
Now over the weekend I saw a few movies I want to talk a bit about!
1) This Means War – A+! It is about two very competitive CIA partners (men) that without realizing it, start dating the same woman (Reese Witherspoon). They fight over her using their CIA techniques, and it is really quite hilarious. I think it is a great couples movie because it has both guy and girl humor, and Chelsea Handler is just great!
2) The Darkest Hour – F! Really cheesy and lame. I saw the trailer a few months ago and wondered if it had already come out or not. Guess it did and I didn't hear about it. That is always a bad sign. My boyfriend and I watched it though and what a joke! I was groaning after about 10 minutes but we watched the whole thing just to see how it ends, and let me tell you – the ending was so not worth it!
3) The Avengers – A+! Wow they did a fabulous job – both the action and humor were spot on. Iron Man is a rock star 🙂 And my sister is officially in love with Thor. So basically I think everyone will like this movie, I mean, I definitely did, I just wish I hadn't gotten so hungry halfway through and the baby a few seats down would have been quiet. 😛