Flamenco, Lamabada, but Hip Hop is harder, we Moonwalk the Fox Trot, the Polka, the Salsa!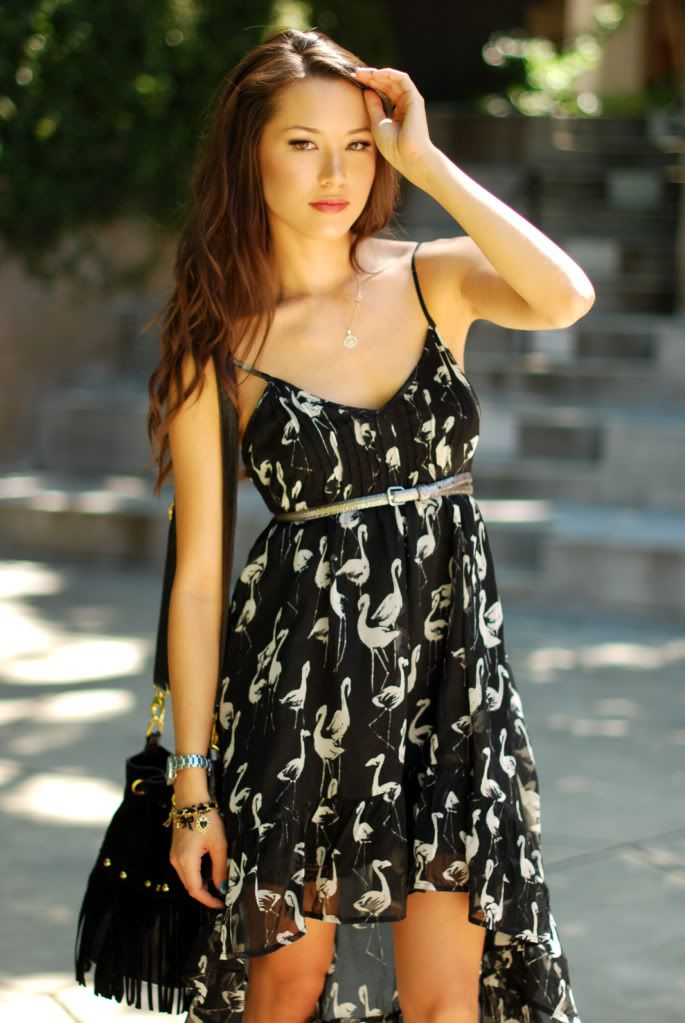 New dress – c/o Swell, necklace – c/o Maya Brenner, New fake tattoo c/o – Inkwear, heels – Steve Madden [in coral], purse – Nasty Gal, watch – Style and Co, ring – Aldo
The first thing I thought of when I saw this super fun flamingo dress from Swell was Flamenco/flamingo, lambada from the Spice Girls song "Colors of the World." I know they say Flamenco, but I always used to think it was Flamingo 🙂 Anyways, its a really nice dress – perfect for dressing up or down. Hm, it's even great for a little dancing haha ♥
What do you think of my new tattoo? I'm kidding – surely you have seen these temporary tattoos on other bloggers? It was so easy to apply, it lasts a few days and it looks pretty real! It's really awesome too because I've always wondered what it would be like to have a tattoo. Now you can try it out, in a non-kiddie design. Great concept and even greater to use 🙂
And hey guess what? I didn't work out for five months and then on Friday I did my regular workout, only cut short by about half an hour. I AM SO SORE!!! I can hardly sit down, it's a good feeling 😛
P.S. Don't forget about entering my Romwe giveaway and voting for me in the Akira Facebook contest 🙂 They both end very soon!