New sweater – QuickSilver (The Plaza – Guam), New wedge sneakers – Nine West (GPO – Guam), New Emporio Armani sunglasses – (DFS Galleria – Guam), Shorts – Bullhead Black, Bag – Nasty Gal, Necklace – c/o MBLife, Leather bracelet – c/o Furor Moda, Watch – c/o Daniel Wellington
This set of photos were taken in Guam, shot at Two Lover's Point by the lovely Chihiro Ishino, the Japan ambassador but also a professional photographer too!! I'm wearing a few things I bought in Guam, such as the sweater, sunnies and shoes. It's not the same as a US shopping experience, even though it is a US territory and I did find a lot of fabulous stuff. I'll explain more on this later.
Two Lovers Point is a really gorgeous cliff lookout, with some history about lovers and their leap to an eternity together I believe… you can see really far out along the coast of the island and while there is an entrance fee, it's totally worth it.
I've been wearing these Nine West sneakers a lot already (for just $90), and I just have to say, black wedge sneakers are SO much more fun than normal sneakers (and just as comfortable too)!!! I can honestly never pass up a chance to be taller, and in a casual look too? Too good!! …I can't believe it, but I looked everywhere online and I can't find them. Guess you have to go to Guam to get them 😉
And yes, I'm wearing a pink bandaid on my knee… Hello Kitty to be exact! I scraped it on the coral while on my way back to shore with scuba gear on my back. Regardless, scuba diving was one of my favorite parts of the trip and you'll see more on that later too!!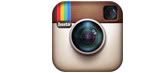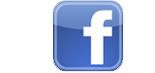 var _gaq = _gaq || []; _gaq.push(['_setAccount', 'UA-33695057-1']); _gaq.push(['_trackPageview']);
(function() { var ga = document.createElement('script'); ga.type = 'text/javascript'; ga.async = true; ga.src = ('https:' == document.location.protocol ? 'https://ssl' : 'http://www') + '.google-analytics.com/ga.js'; var s = document.getElementsByTagName('script')[0]; s.parentNode.insertBefore(ga, s); })();