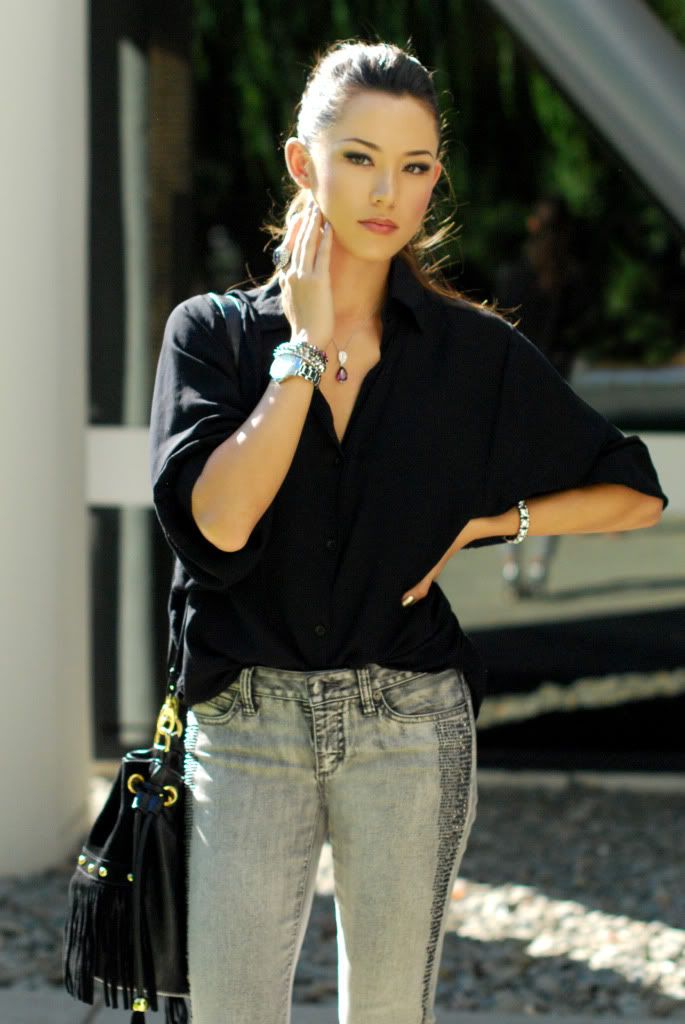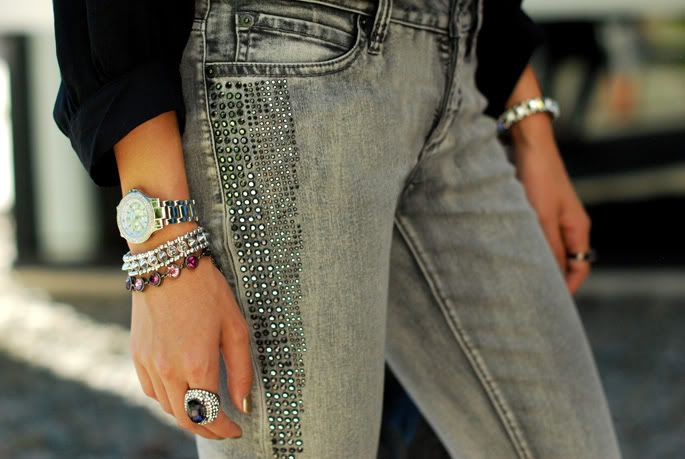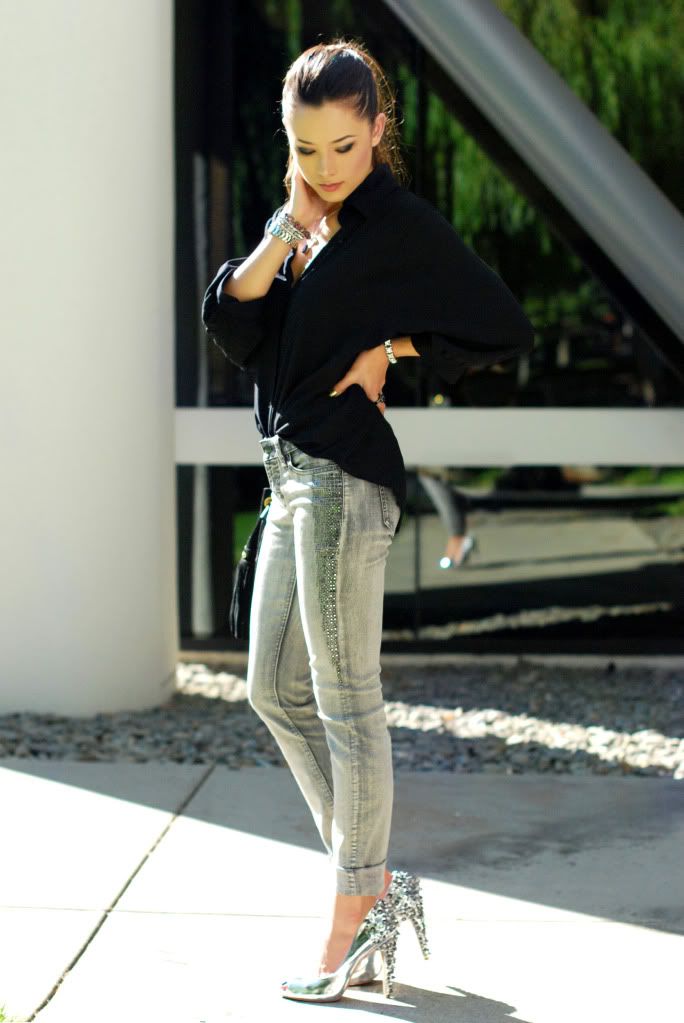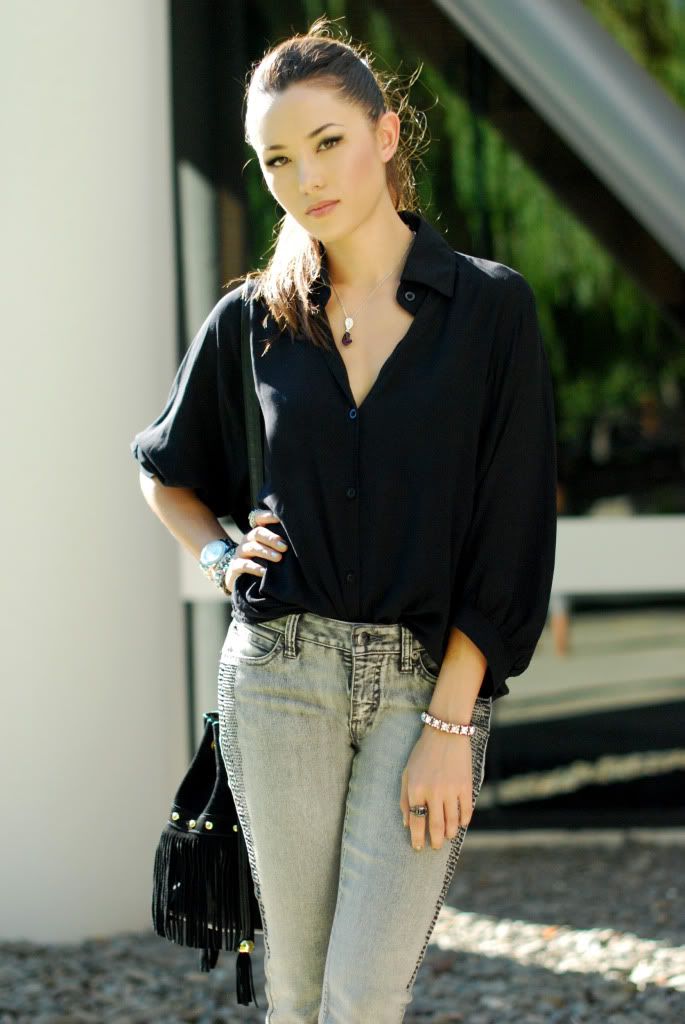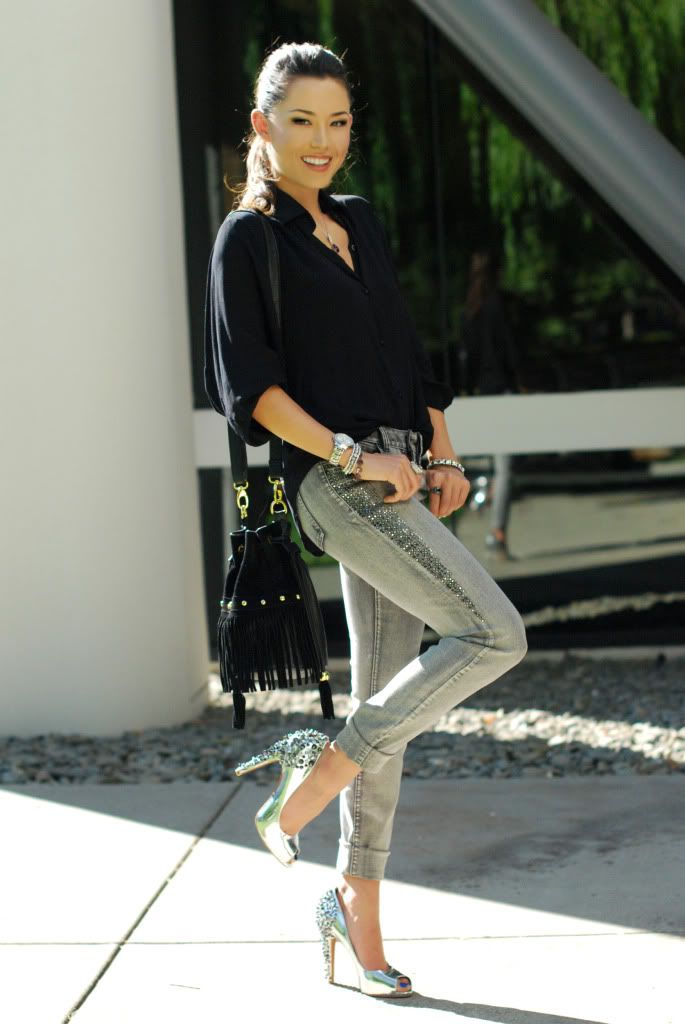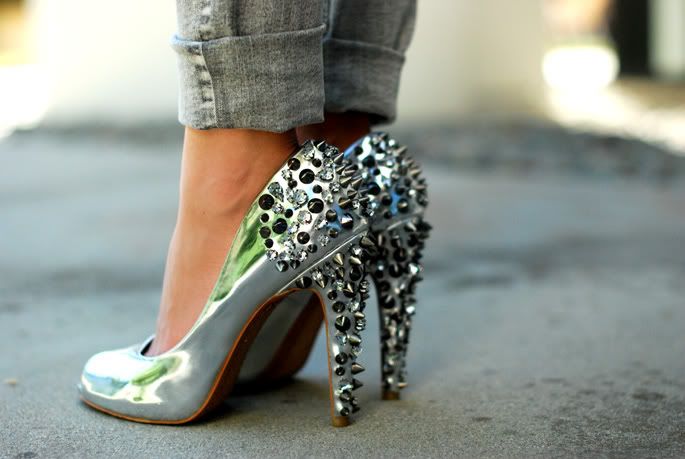 I love how the studded detail on my new Bebe jeans make them both unique and trendy :) They also matched my blinged out Sam Edelman heels [won these babies in a blogger contest!!] really well! And well then I had to balance out all the bling down below by piling on the bling on top... and I just ended up sparkling all over... haha ;)
Less than 2 weeks til Hawaii! I really can't wait. I'm starting to realize I need to go shopping! I need bathing suits! Flats! Loose flowy mini skirts, cropped tanks... boho stuff! Lol... at least I've been staying on top of things with working out and eating extra healthy.
And now time for a new giveaway from Blaque Muse, see the details below!