var _gaq = _gaq || []; _gaq.push(['_setAccount', 'UA-33695057-1']); _gaq.push(['_trackPageview']);
(function() { var ga = document.createElement('script'); ga.type = 'text/javascript'; ga.async = true; ga.src = ('https:' == document.location.protocol ? 'https://ssl' : 'http://www') + '.google-analytics.com/ga.js'; var s = document.getElementsByTagName('script')[0]; s.parentNode.insertBefore(ga, s); })();
Skirt – c/o Romwe, New top – American Apparel, heels – Boutique 9, belt – c/o Oasap, bracelet – c/o Oia Jules, sunglasses – c/o Vivilli


So of course since we were overlooking a boat harbor from our hotel, the Ilikai, every day, I just had to do a nautical shoot, using stripes and a short flowy skirt! Stripes look amazing paired with white, navy, pink or red, as I showed you here in white and light pink! So fun!
And if you've been keeping up with my Instagram – @hapatime – you must have seen the stunning shots of the Waikiki Marina boat harbor view from our hotel too!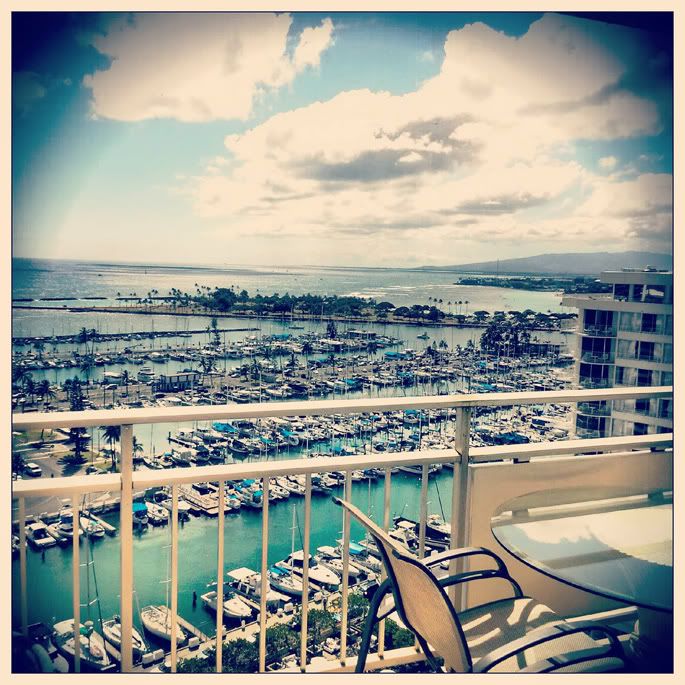 To see the sunset version click here!
The random pic of the cat was just as random in person… apparently him and his friend are what the boaters call "dock kitties" and they've been living on the dock ever since they were stranded as babies. So cute. He kept following us. 🙂
And now for the winner of the Sira and Mara USA giveaway – congrats to Raelena of Throuthehaze Reads. Sira and Mara will be contacting you soon!