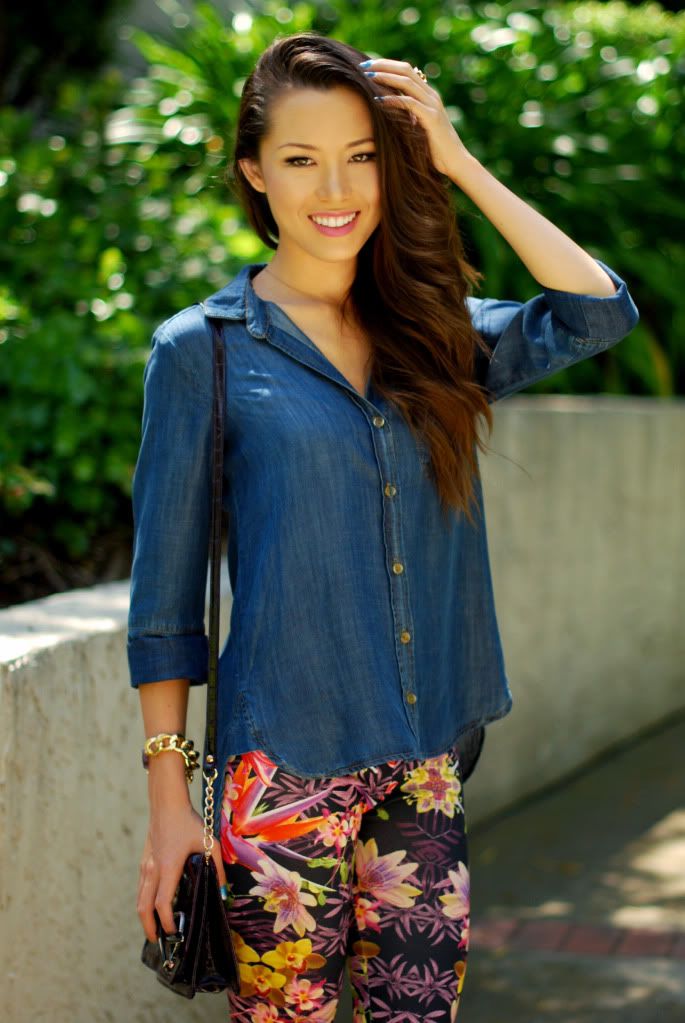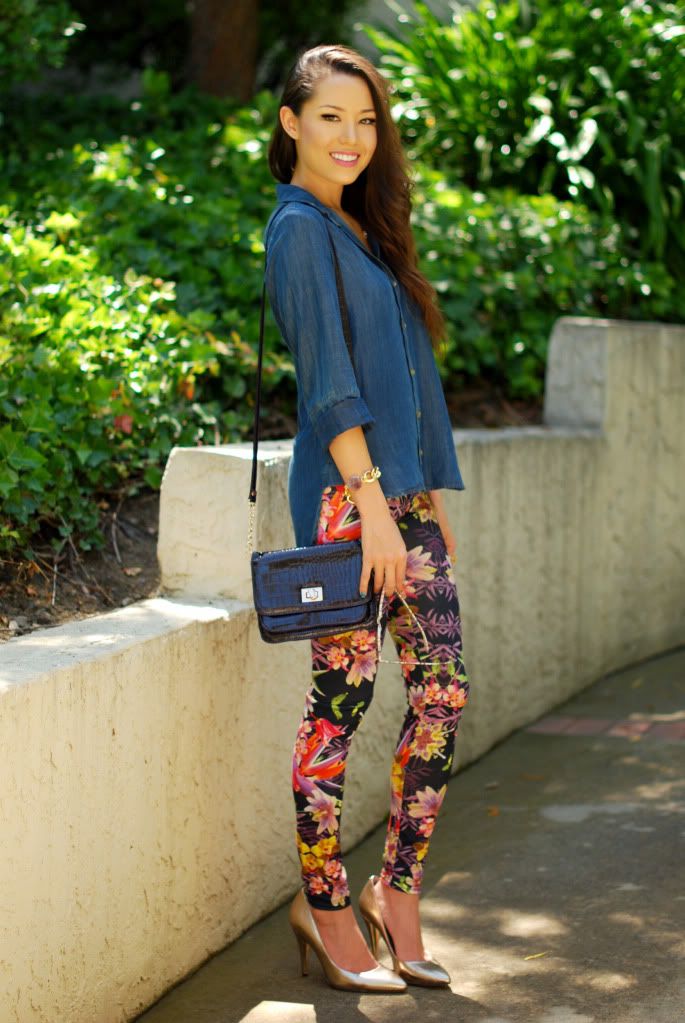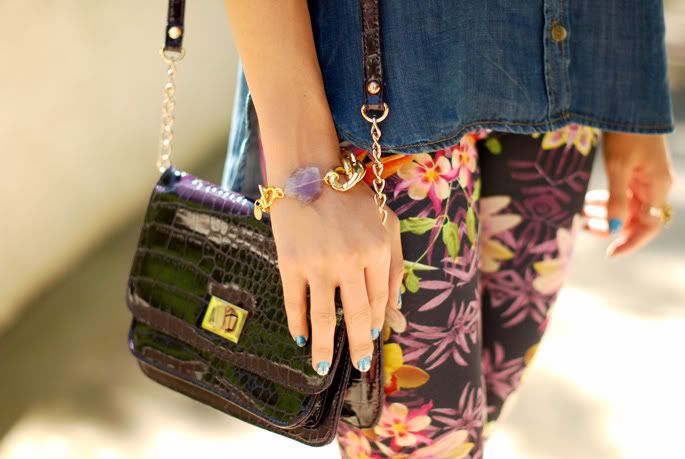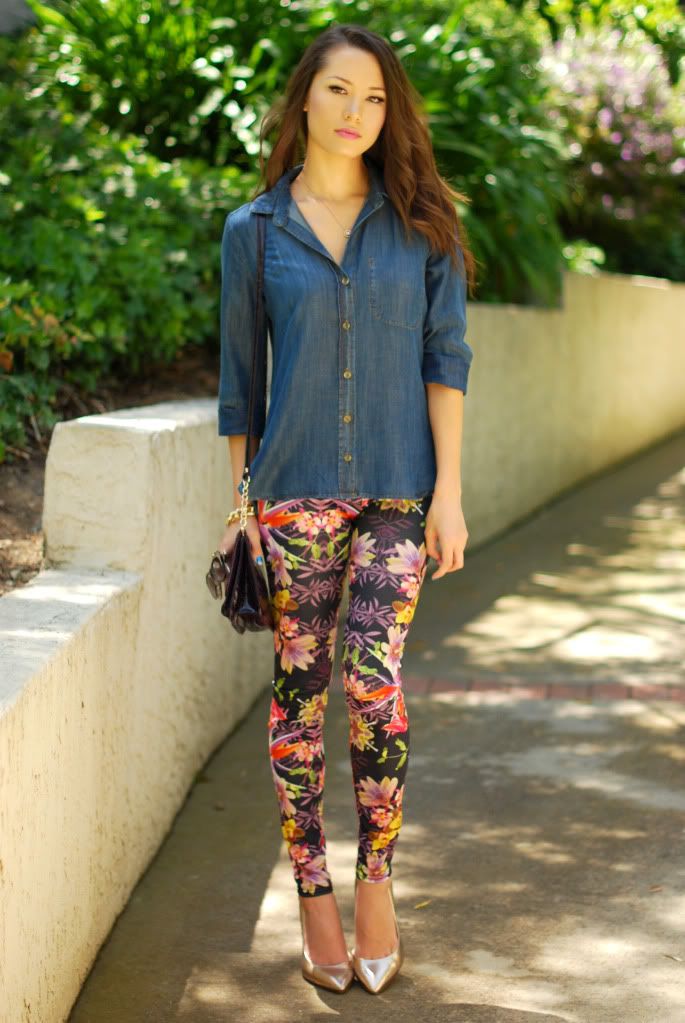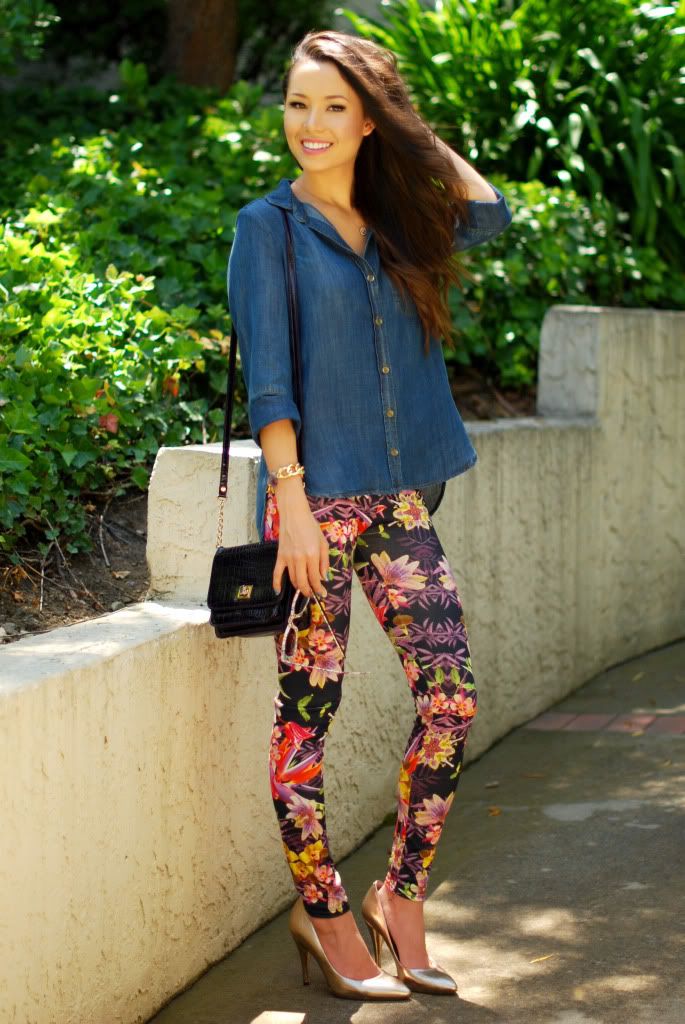 New floral leggings – c/o Pop Couture, New bracelet – c/o Oia Jules, New shirt – Bella Dahl [similar here], purse – Aldo, heels – Vince Camuto
These Pop Couture tropical print leggings are soft, feminine, spring-y and breathable. I almost paired them with a black short sleeved blazer but decided that dressed them up a bit too much and I already wanted to wear my gold heels 🙂 I know I usually stick to safer items, but I had fun with these. Sometimes its good to try something different!
I love, love, love Oia Jules jewelry on Etsy. I follow her on Instagram as well and love looking at all the new bracelets and necklaces she is always making. If you check out her stuff you will find that all of her pieces include beautiful stones, chunky gold chains, unique wraps and extreme attention to detail. They go with everything too 🙂
I saw Snow White and the Huntsman last night! It was great, but… the ending will leave you disappointed. That's all I'm going to say about it because I don't want to spoil it for anyone. I've been looking forward to it for awhile (as I'm sure a lot of people have) and so we had to go to the midnight showing. It's funny how packed the theater was with young 20 somethings 🙂 Kind of says something about getting older, doesn't it?
Well, just a little less than 4 days left to enter my Romwe Giveaway, and please don't forget to vote for me in the Akira contest! In case you didn't know, you can vote everyday, I really appreciate it! 🙂