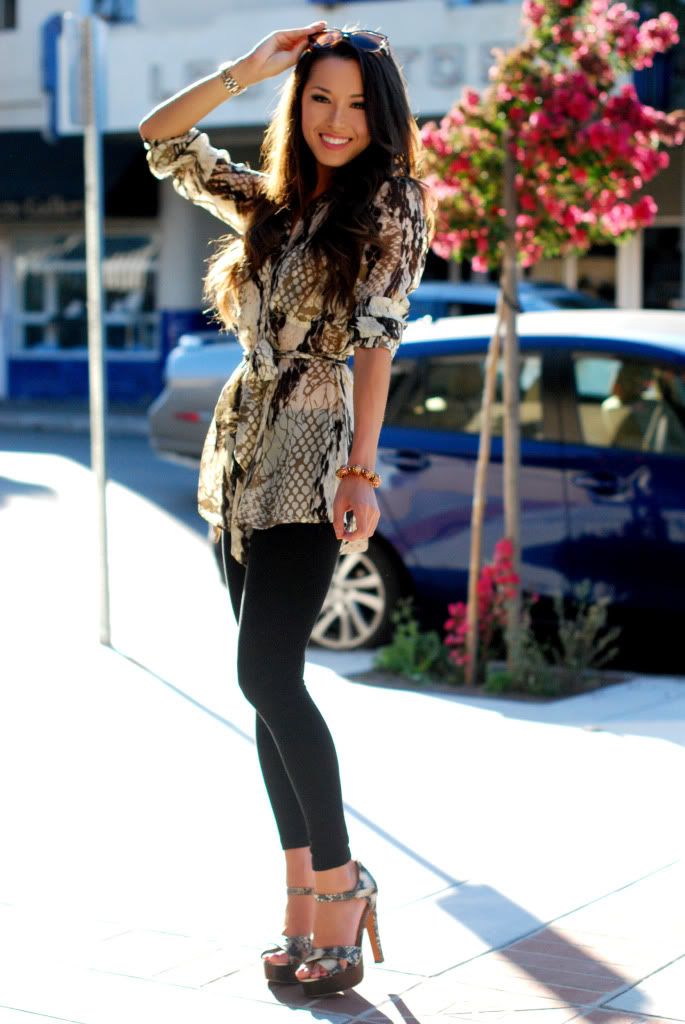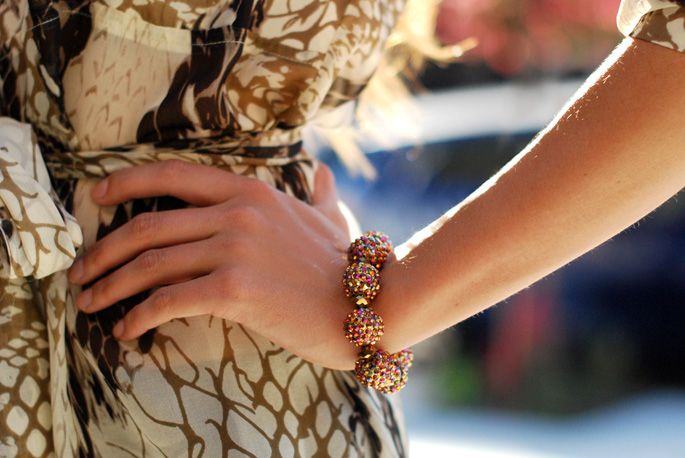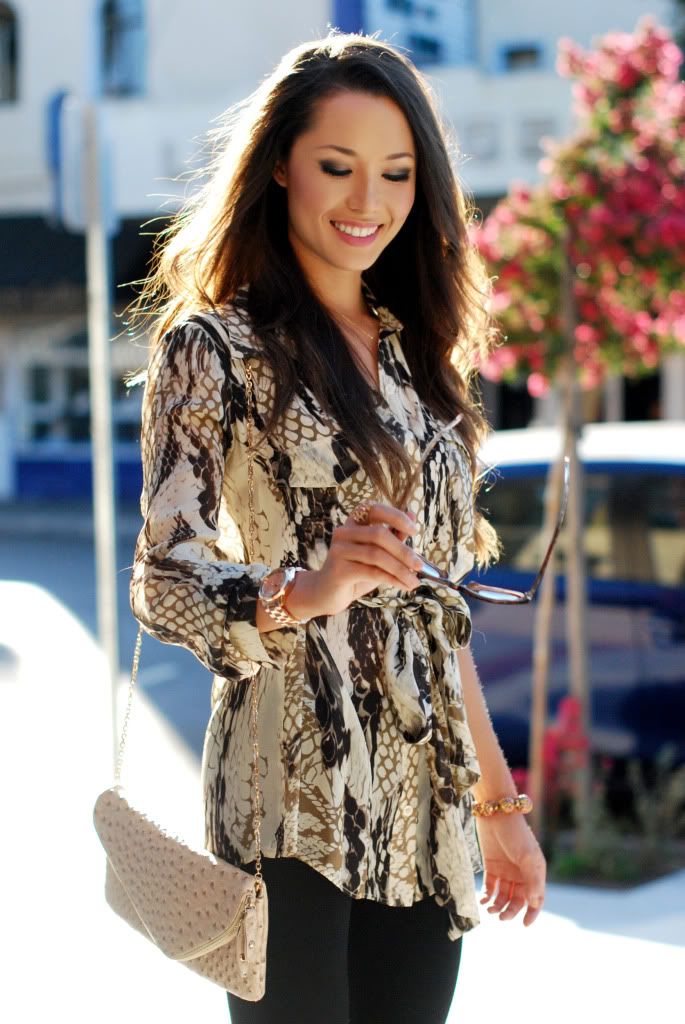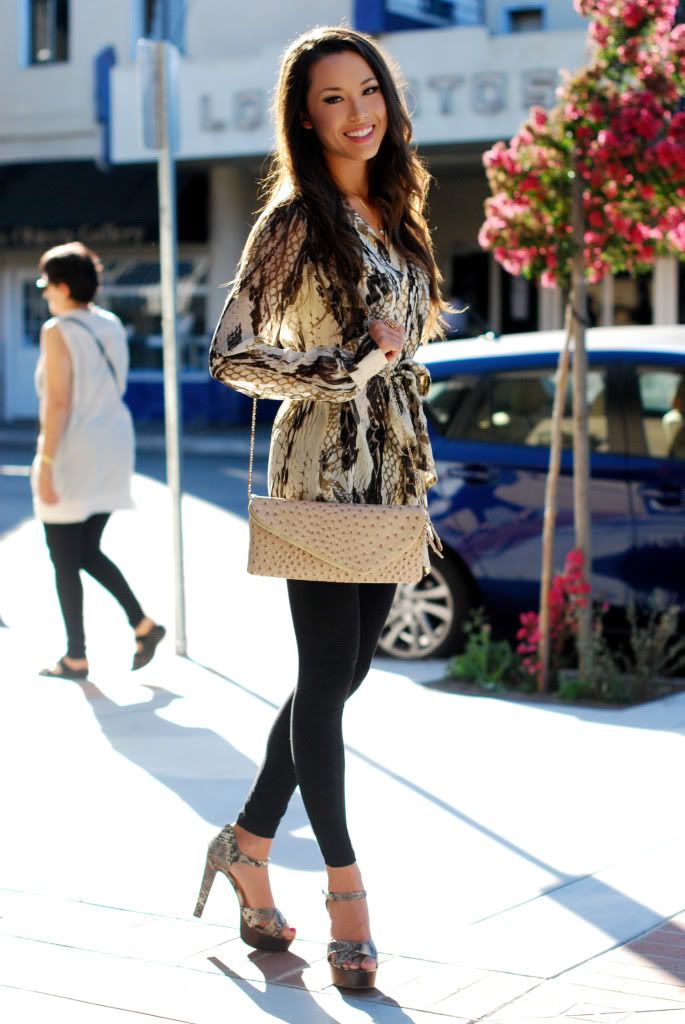 New blouse
- c/o
Hale Bob
,
New bracelet
- c/o
Lorraine Tyne
, Leggings - F21,
Heels - Steve Madden
,
Bag
- c/o
Very Honey
,
Sunnies - c/o Vivilli
, Watch - NY and C
So I love over sized tops and this one was no exception! The only thing is, the tied waist is actually using the scarf it came with because I really like to accentuate my waist. And I loved this blouse for being not only pretty and not even for perfectly matching my Steve Madden platforms, but because it is chiffon and I would have died of heat if the material had been any thicker. It's funny that it's now October and I think we are experiencing weather hotter than we had all summer!!