I'm not big on wearing reds and pinks on Valentines Day. But I do like hearts, and so, here is my outfit that I wore yesterday, with a whole bunch of them 🙂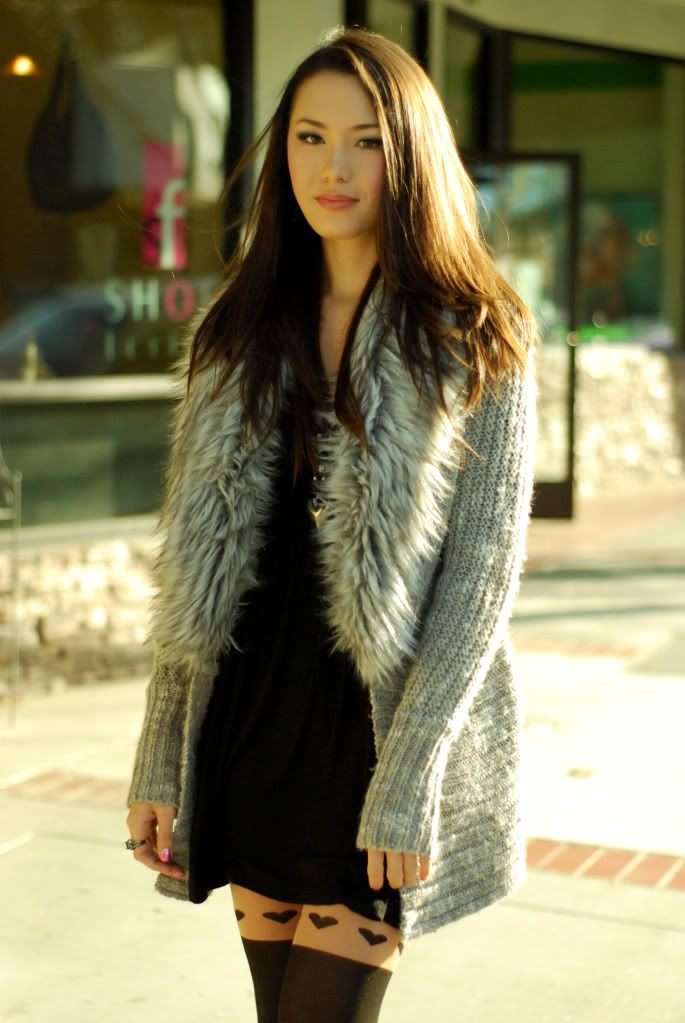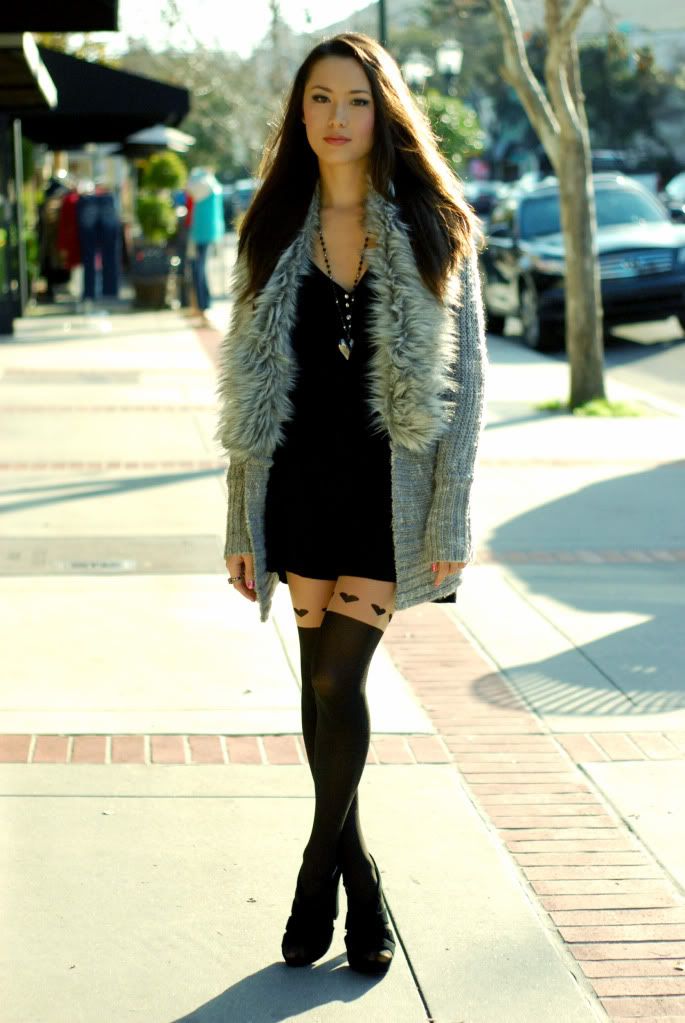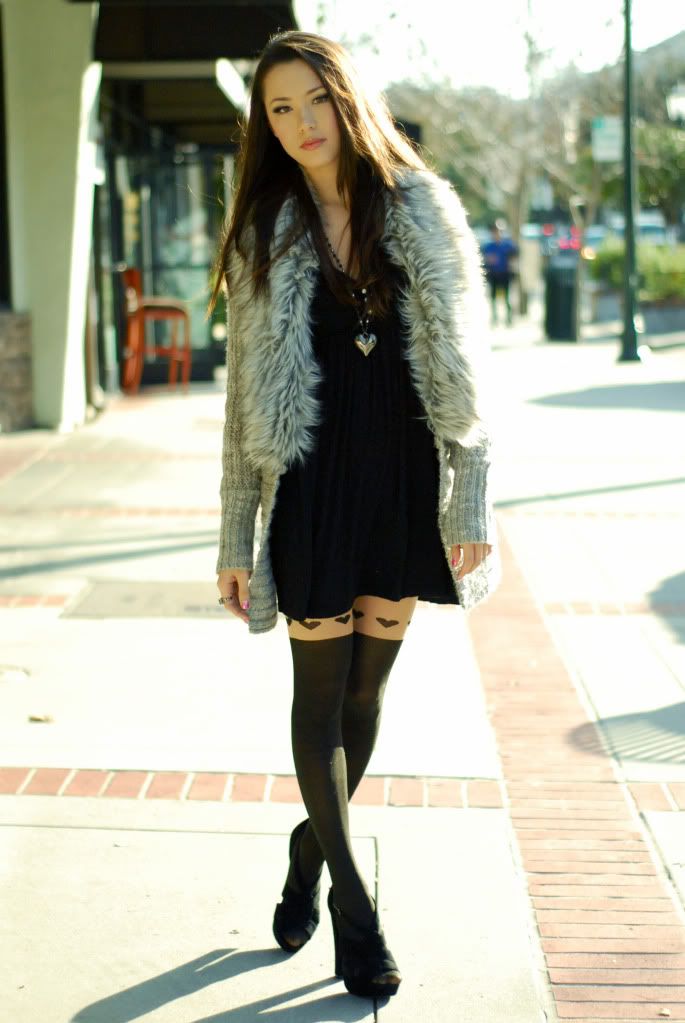 New faux fur cardigan – Express, dress – Forever 21 – new tights – Pamela Mann, necklace – Wet Seal, shoes – Aldo, ring – Aldo
Thanks to FashionByHe for holding a contest for these amazing tights, which I won! Too cute and perfect for Valentines Day!
How was your Valentine's Day? I made white chocolate dipped strawberries with crushed nuts for my boyfriend, since he doesn't like regular chocolate and he is on his Hawaii workout/diet plan. Chocolate dipped strawberries is reasonably healthy, since it's mostly fruit. They looked SO pretty and were SO delicious, and so I wish I got a picture but I was in a hurry to get out the door 🙁 One of my sisters insisted it wouldn't turn out right if I didn't put condensed milk in the Nestle White Chocolate chips, but it turned out completely fine! If you try it, I recommend pouring about 1/2 c in a bowl at a time and microwave it at 20 second intervals. Stir after each interval, and it should take about 3 intervals. Once the chocolate is melted, dip the rinsed and dried strawberries very quickly, because the chocolate hardens fast! And if you want, dip half of it in crushed nuts like I did.
My guy and I also went to a cute little cafe that I had a Yelp deal at. Despite the discount it was unreasonably expensive. The food was also pretty good, but not worth the money we paid. Still we had a nice time and got to try somewhere new 🙂
And if you are interested in my nails, I did them myself using the polishes below. For a good tutorial on gradient nails, check out this one by MissChievous on YouTube 🙂 I also used some Sephora by O.P.I nail gems. The Gelous Advanced Nail Gel Coat is the best thing in the world for getting your rhinestones to stick!!!