Let it be, oh let it be… Do you like the Beatles? We have their all-time-hits CD… such classic, happy music 🙂 "Whispers words of wisdom" is from their Let it Be song.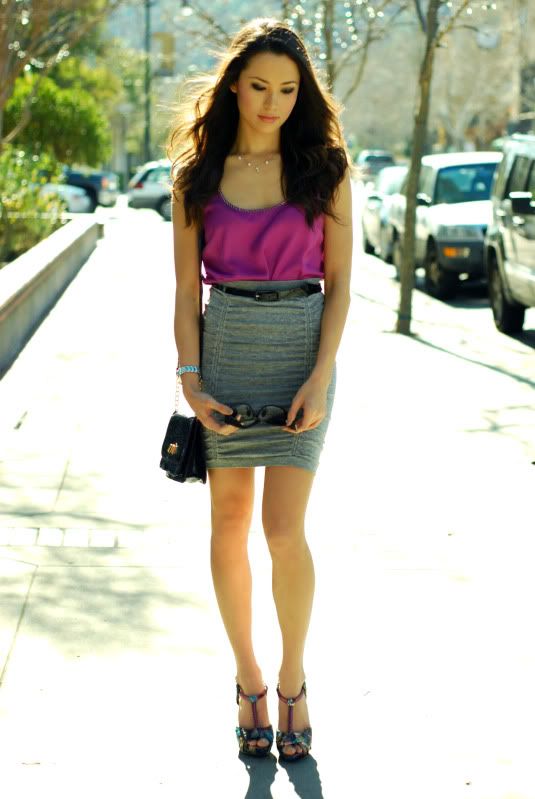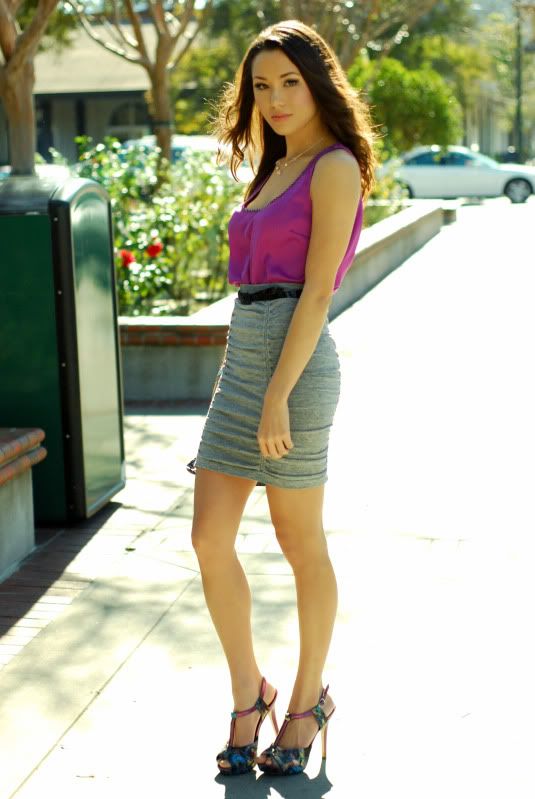 As you can see below, we changed locations. Usually we don't do this but what happened was a man came up to my sister and I and offered his business card. He said something that implied he could do a better job than my sister. Awkward! So we left that area, haha.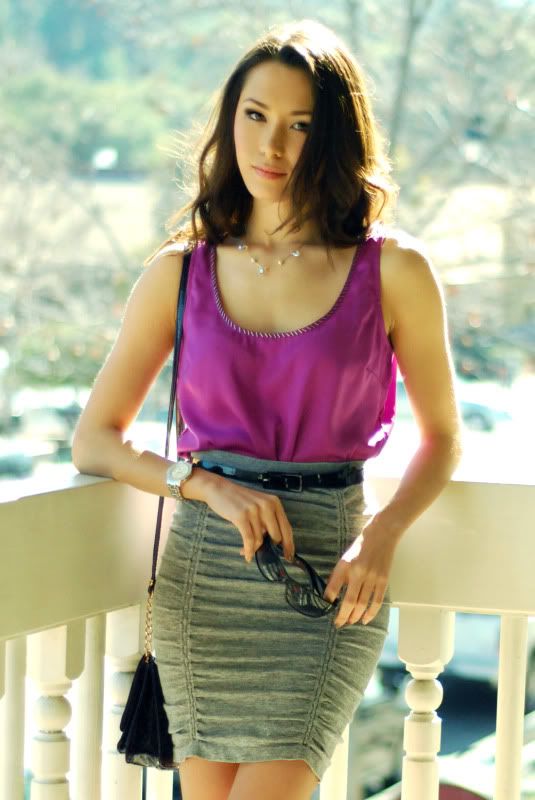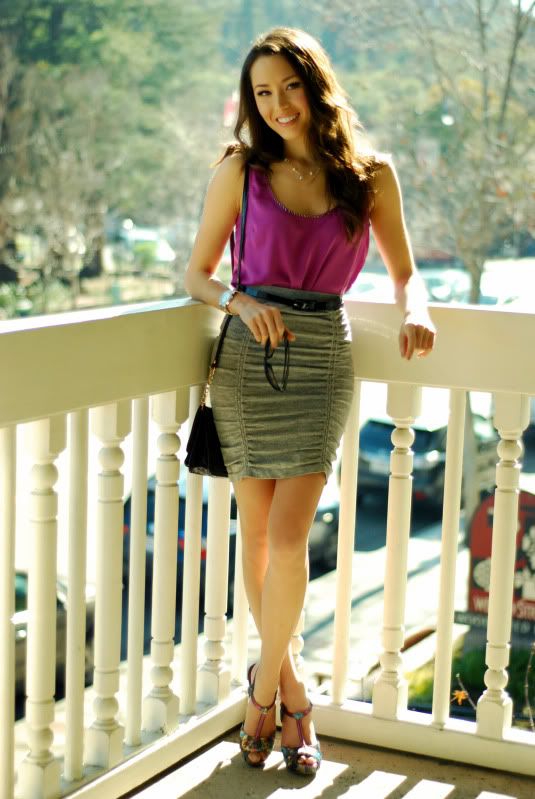 New top – NY&C, skirt – Bebe, shoes – Aldo, bag – Aldo, belt – Forever 21, necklace – Givenchy, watch – Style&Co.
Today I mixed purple and gray. Have you done this? It is not a common match up though I surely didn't come up with it myself! I love purple, it is my favorite color 🙂
It probably doesn't look too different to my other sunny photos, but in these I was truly roasting! In fact, you could just see the heat swirling around in the air. And it's ridiculous because I'll be dressed for this 70 degree Fahrenheit weather and by 4 pm it drops 20 degrees so I'm left freezing my bum off in my short skirts and sleeveless tees 😛 Though… if I thought a bit ahead I would just bring a sweater 🙂
Do you make a mess in your room every time you get ready for some event or photo op, or anything that gets you out the door? I do! It's not very good…. I will clean, clean and clean some more, and then, the next day I've just tossed everything out of the closet and end up tripping over my shoes littering the carpet. I used to spend 20 minutes every night cleaning my room and that would keep it clean, but now I hardly seem to be able to keep up with myself!