If love can move a mountain, someday we'll know, why the sky is blue,
someday we'll know, why I wasn't meant for you.
It's a classic! 🙂 [New Radicals – Someday We'll Know]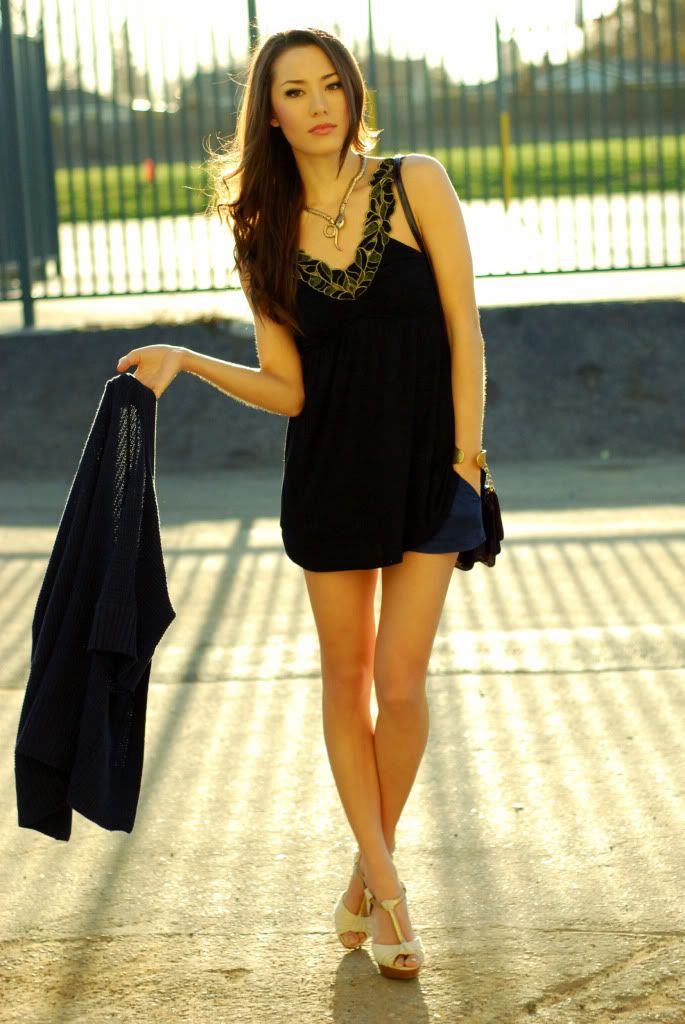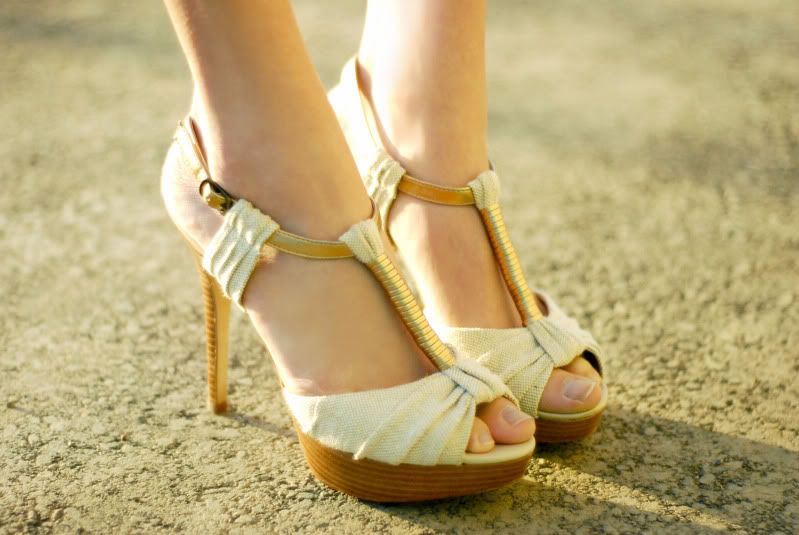 New necklace – c/o LYLIF, New shoes – Aldo, shorts – Pacsun, top – Forever 21, cardi – Forever 21, cuff – Mom, purse – Aldo

This ENTIRE outfit was created based on my very unique necklace!
I never do that! Haha. I think it turned out great 🙂 I received it as part of my collaboration with LYLIF.com, an online company which provides some very cool, very trendy jewelry. As you can see, the necklace is a snake!! And it is awesome how the tail attaches to the head with a magnet.
And hey, just because I love my LYLIF snake necklace doesn't mean I have to be in the Slytherin house does it? Haha… such a nerd. I love Harry Potter 🙂
So my sister and I had a little adventure after taking these photos… you see, we're at my old middle school, and they have this big 'ole 8 foot gate all around the buildings that's locked on the weekends. One of the doors was left open, or unlocked, as I thought. But when I closed it behind me, I heard a click I hadn't heard when I opened it initially. "OOPS!!" Haha… realized we were locked in and said whatever lets take the pics, then look for a way out.
When we went to look for a way out, the sun was setting and the temperature had dropped dramatically. We were both shivering and my toes and fingers were frozen! I decided to jump the gate and had crawled to the top (for a pic of me at the top of the gate, click here!) when I saw a bunch of kids on their bikes roll around the corner. I shouted out to them, to find out how they got in, and they basically shouted back saying they broke the lock on one of the other entrances (hooligans!!), and so I crawled back down (my sister didn't want to jump the fence even though she was in workout clothes, and I, what did she think I was wearing! Ha!) and we went off in search of the open gate. Has anything crazy happened to you while taking pictures for your blog?
Oh by the way, last night I watched the Three Musketeers and it was so great. A+ movie! Had me laughing the whole time, great acting, I love Milla Jovovich (her character was TOO cool) and great story line. Definitely recommend you go and see it!