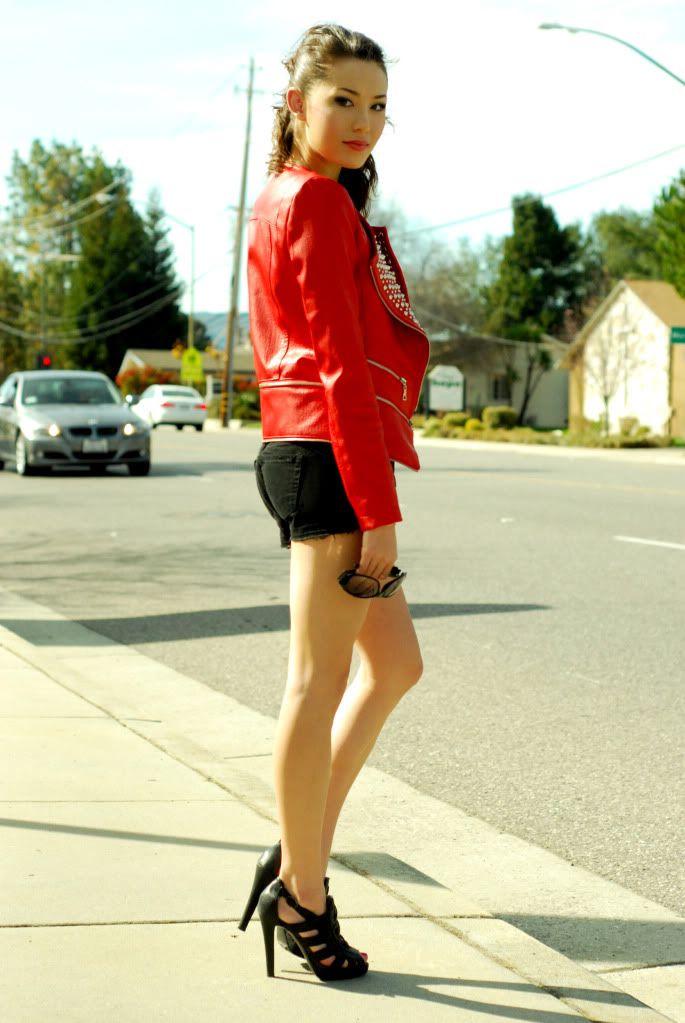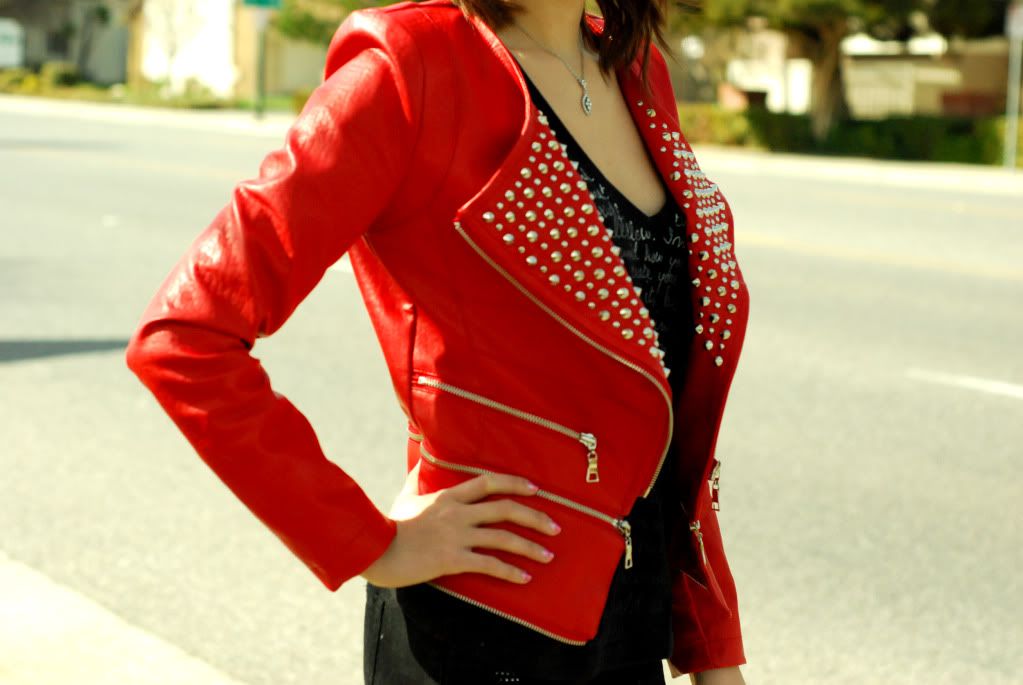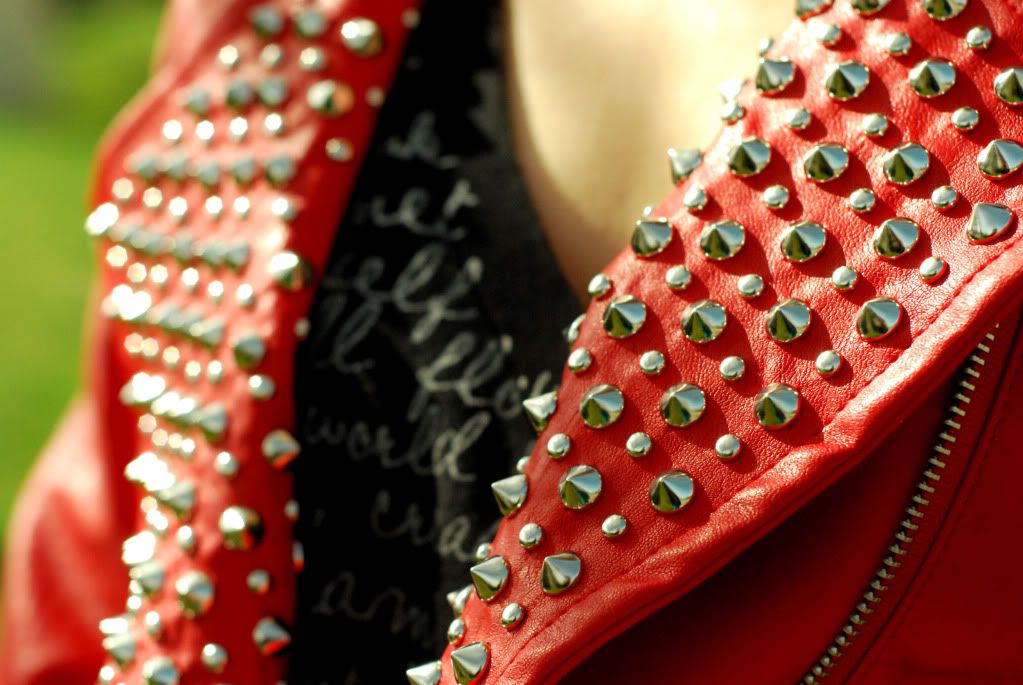 New jacket – c/o Queens Wardrobe, shorts – Bullhead Black, shirt – Forever 21, shoes – Aldo,
watch – Fossil, necklace (?)
I love this hot red, studded motorcycle jacket from Queen's Wardrobe! What do you think? Totally badass right??? 🙂
Did you notice I changed my header? I actually plan to change it again soon, I've really been wanting a banner that incorporates my artwork with my photos. I also changed my blog template from Ethereal to Simple, how does it look to you? I like it as it is much cleaner and professional looking! And last but not least I have started uploading bigger pictures as of this post and the last 3 posts. Bigger pictures are always better.
Live fast, die young, bad girls do it well – or rather, M.I.A. does it well, in her AWESOME music video, Bad Girls.