Do you like to help the earth? Do you recycle and conserve energy whenever you can? 🙂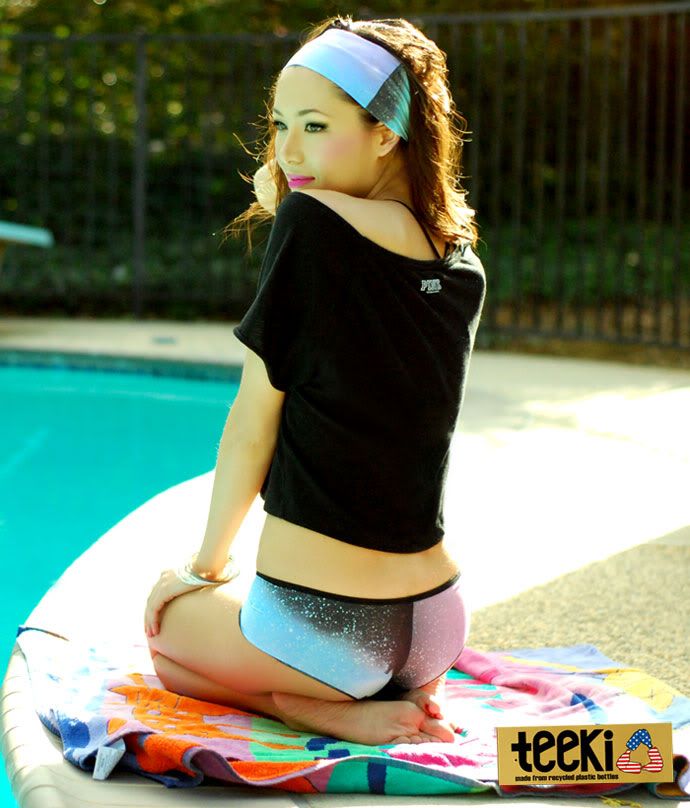 Well I hope you do! And if not, this is the place to start! Teeki sells both swim and active wear that is stylish, breathable, quick drying and durable! Not to mention, Teeki creates all of their products out of recyled plastic bottles!
If you enter my Teeki giveaway you have the chance to win the headband and bikini bottoms I am wearing. (Not the ones I am wearing of course, but new ones, ha ha) These are the same items that were included in the Oscar Gift bag that all the celebrities received. As you can see, they are matching pieces with a fun, sort of galaxy print in creamy pastels. And they aren't available for sale either!
Also if you are interested in shopping Teeki.com, they are currently offering a 15% discount with this code: FASHIONBYHE
Good luck!!!